Latik may not be something that you'll make every day, but if like me you love exploring new feats of culinary wonderment, it's worth making at least once.
How to Make Latik
Yield: About 1/4 cup of latik.  It's not much, but you don't need to use a lot of it to make a big impact.
Ingredients
You just need one ingredient: a 14 oz can of coconut milk (be sure to choose the full-fat kind with the cream on top).
Process
Bring a can of coconut milk to a boil in a saucepan and simmer gently over low heat while stirring periodically to prevent burning.
Continue to simmer until the milk reduces to a thick cream, about an hour. Note: You can eliminate some of this hour by using only the coconut cream (the solid part on top of the can).  However, you won't end up with quite as much latik.
Continue heating and stirring periodically until the cream separates into coconut oil and latik – about 45 minutes.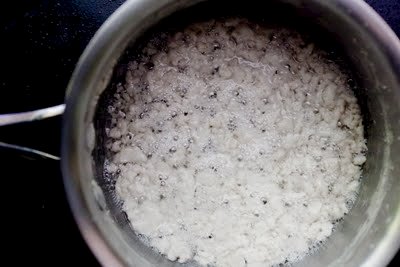 Here, the coconut milk is just beginning to separate.
Monitor the latik closely, watching for it to turn a deep caramel brown color – about 30 minutes.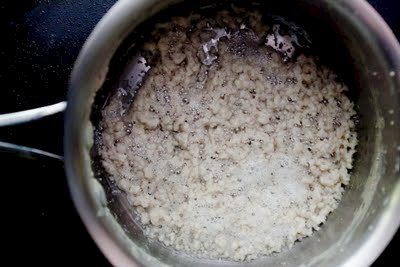 The latik is starting to brown, but it's not done yet.
Turn the heat off as soon as the curds turn a deep caramel brown color.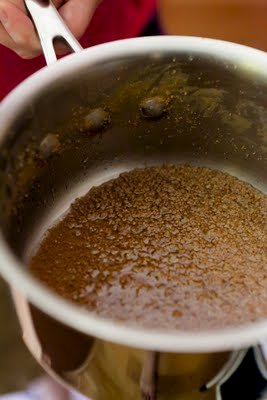 It's done!
Use a coffee filter or a fine sieve to separate the coconut oil from the latik.
Jun says that latik will keep for a week stored in an air-tight container in the refrigerator.  I ate mine two weeks after making it, having stored it in an air-tight container on the counter. It still tasted perfect!