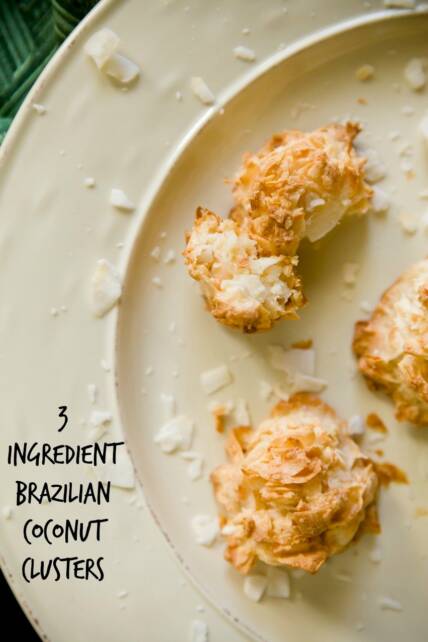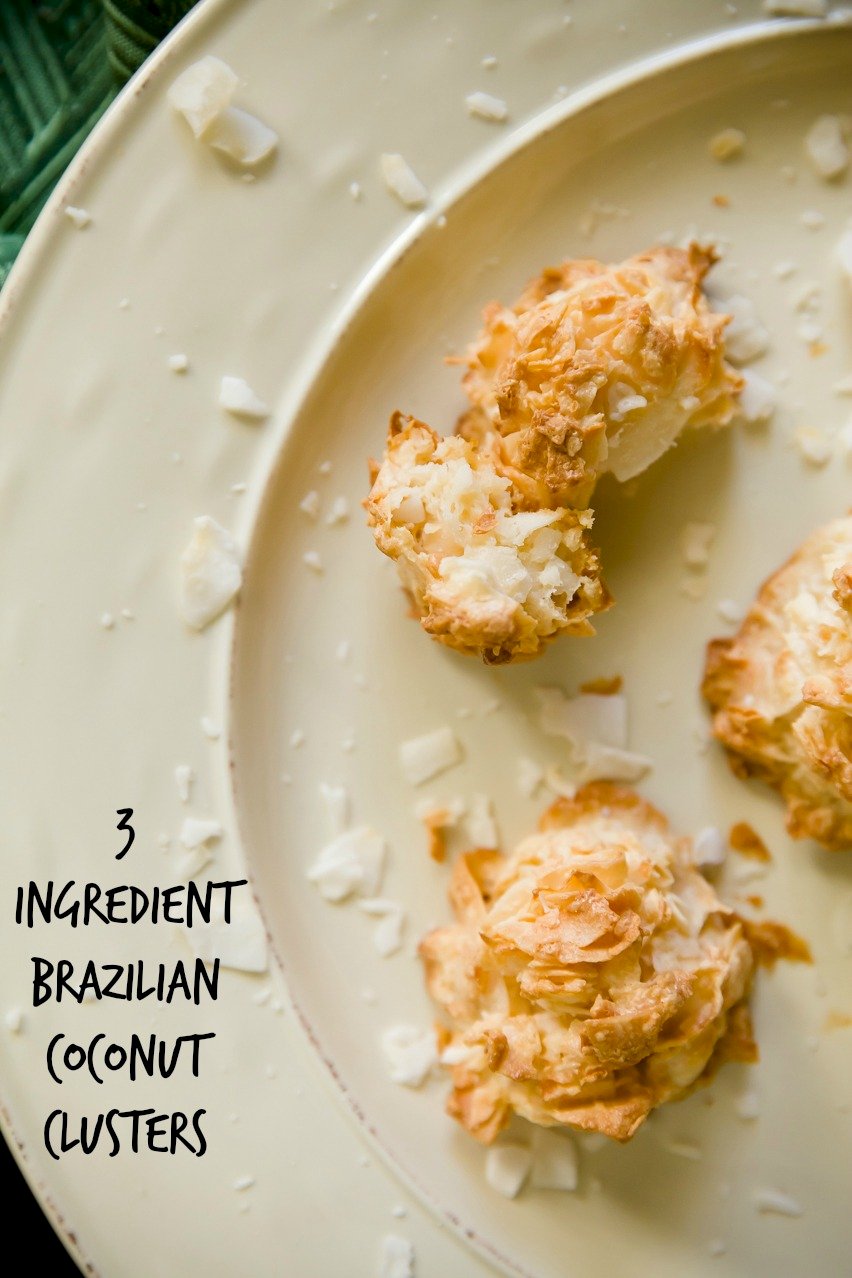 Of all of the Cookie Project cookies that I've made, these Brazilian coconut clusters are by far the easiest.  They are the best last-minute-whip-something-up-from-scratch cookies that I've found.  Mix three ingredients, scoop them out onto a cookie sheet, bake for 10 minutes and you're done – so simple!!  Oh, I should mention that they are gluten-free, too!
These Brazilian coconut clusters taste a lot like the coconut macaroons that I make on Passover, which is to say that the main flavor is sweetened toasted coconut (fine by me!).  The main difference between the two is the texture.  Coconut macaroons are typically dense and cakey, while these clusters are light and very chewy.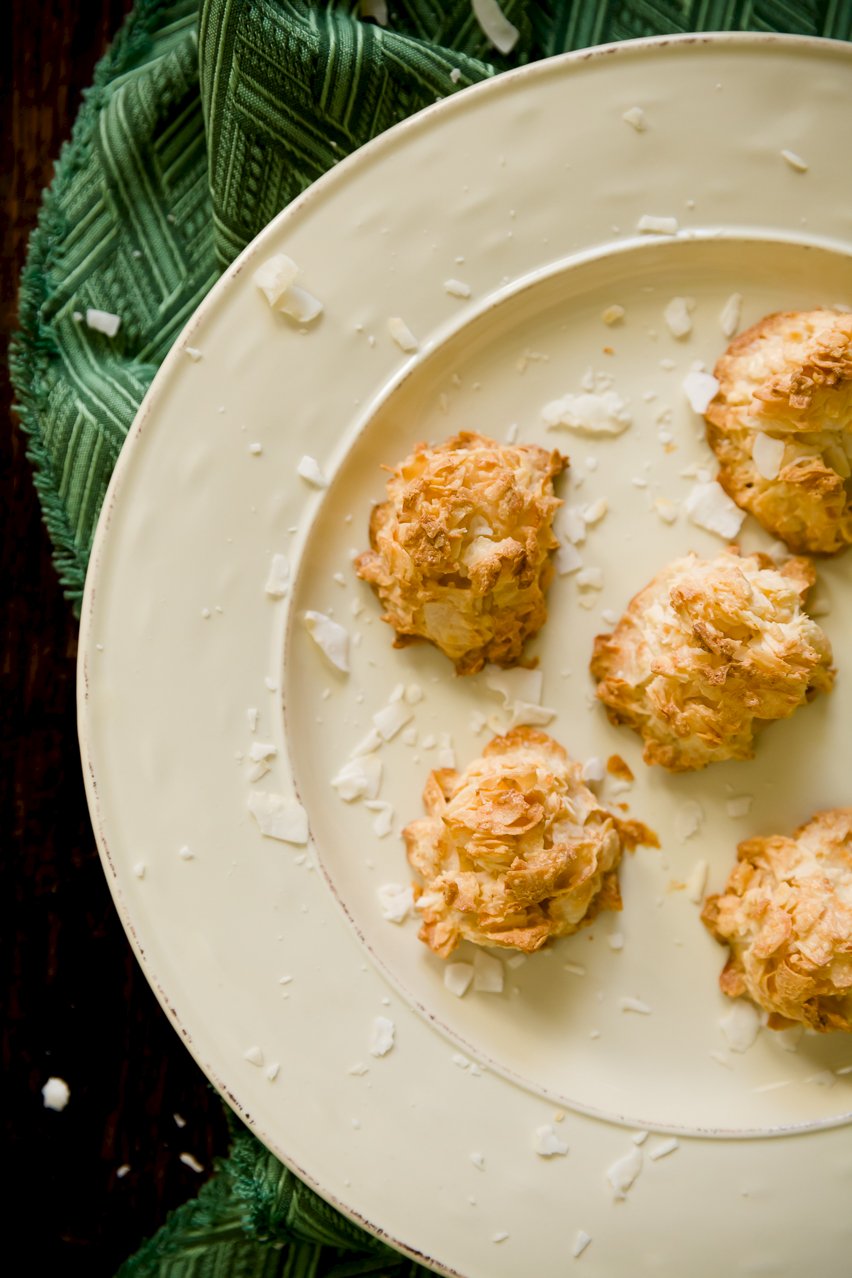 From the book's cover description, I imagined that Monster Cookies would be all about "Super-Size Chewy & Gooey" cookies.  While those are covered in depth, it turns out that there is a whole chapter on "Marvelous Medium-Size Mouthfuls".  That is where I discovered Cocos from Brazil – a coconut cookie made with flaked coconut, sweetened condensed milk, almond extract, and vanilla extract.  If you are counting, you're right, that's four ingredients.  When I made my ever-so-slightly adapted version, I skipped the almond extract.
If you've tried this recipe, please RATE THE RECIPE and leave a comment below!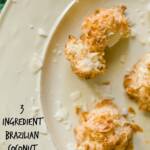 EASY 3 Ingredient Brazilian Coconut Clusters
Ingredients
1

cup

flaked coconut

4

tablespoons

sweetened condensed milk

1/2

teaspoon

vanilla extract
Instructions
Preheat oven to 325 F.

Mix all ingredients together in a mixing bowl.

Use a tablespoon-sized scoop to scoop the mixture onto parchment- or Silpat-lined cookie sheets, spacing the scoops two inches apart from each other. The mixture won't be all that sticky and it might look like it's totally falling apart (so much so that you absolutely need a scoop for this - it will fall apart in your hands), but once it bakes, it all comes together.

Bake for 10 minutes or until the edges of the coconut clusters are browned.

Leave on cookie sheet to cool. Use a spatula or bowl scraper to peel the clusters off of the cookie sheet.

Store in an airtight container at room temperature for up to a few days.