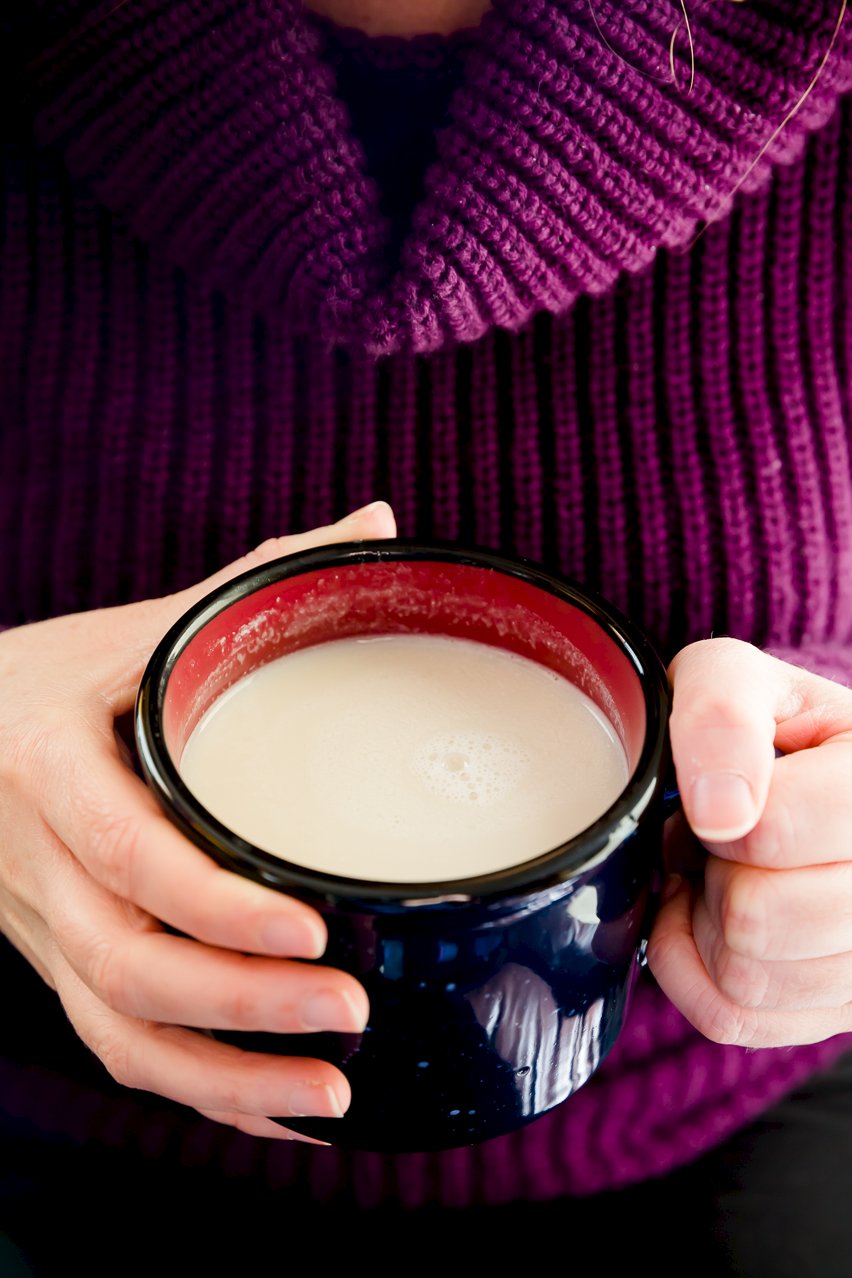 This conversation is sponsored by Silk. The opinions and text are all mine.
With a son in preschool, cold weather means sniffles and fevers and persistent coughs that never seem to go away until the flowers bud in early spring. This year has hit us hard. We had to reschedule our Halloween party because I couldn't get out of bed and here I am sick again two days before our annual holiday bash.  Please, please, let me get better soon enough to host my favorite party of the year!
When I was kid and buried under a wad of tissues, my parents would serve me hot milk and honey. It was soothing on my throat and a total comfort.
Back then, we would have been drinking 2% or maybe skim milk.  Some time in my twenties, I started to notice that I felt a little bloated when I had a whole glass of cow's milk or filled a cereal bowl with milk. I can still drink milk – unlike most of my family who have all become lactose intolerant with age – but I made the switch to dairy-free milk varieties for cereal and drinking because it made my jeans fit better.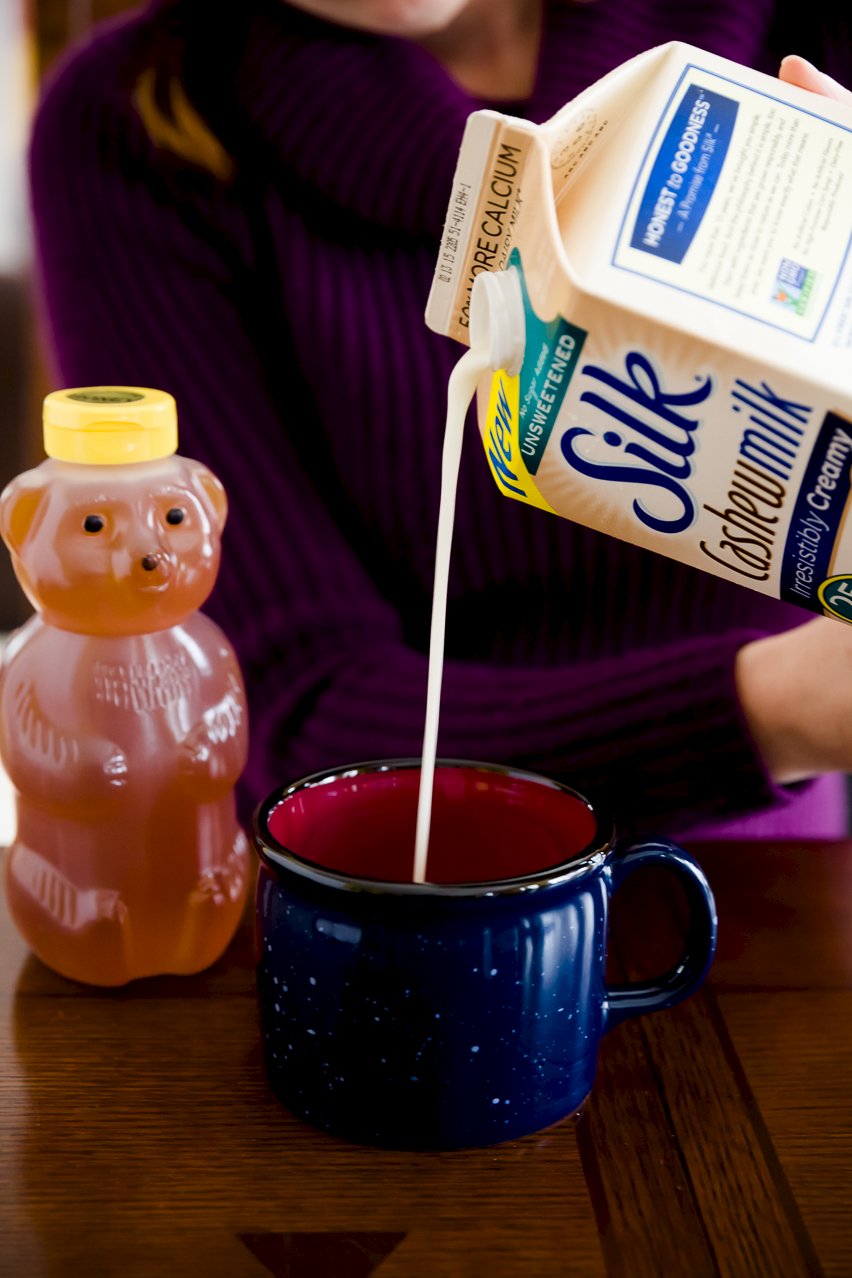 Silk recently gave me the opportunity to try their new Cashewmilk. They probably thought that I would use it in a cupcake or a cookie or maybe a frosting (it would be a great dairy-free choice for those recipes). However, when I saw it in my refrigerator after days of living in the bed and on the couch, all that I could think of was hot milk and honey.  Would hot milk and honey work with Cashewmilk?
I love that Silk Cashewmilk is way creamier than the almond milk that I have been drinking (it's even creamier than skim milk!).  Almond milk can sometimes feel a little watery.  Silk Cashewmilk was the perfect substitute for cow's milk in my sick day drink.  I drank some and it tasted like home.  It's not as good as a hug from my mom, but since she is in New York and I'm in Missouri, it will have to do.
Hot Milk and Honey
The perfect drink for any cold night.
Servings
1
mug of comfort
Ingredients
1

mug of Unsweetened Silk Cashewmilk

about 1 tablespoon honey
Instructions
Heat mug of milk in the microwave until piping hot.

Whisk in honey.

Drink as soon as it is cool enough to not burn your tongue.
Nutrition
Nutrition Facts
Hot Milk and Honey
Amount Per Serving
Calories 28
Calories from Fat 9
% Daily Value*
Fat 1g2%
Sodium 160mg7%
Carbohydrates 1g0%
* Percent Daily Values are based on a 2000 calorie diet.