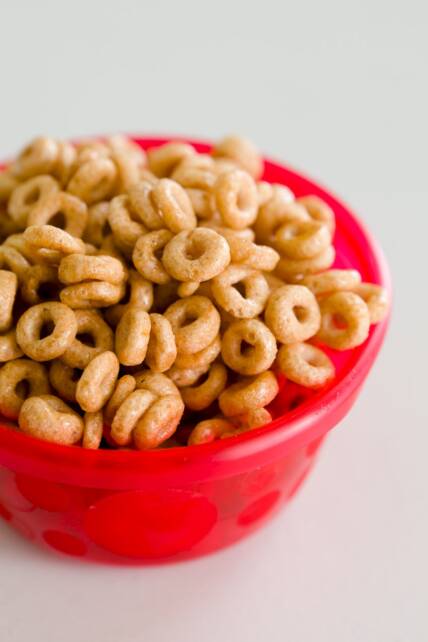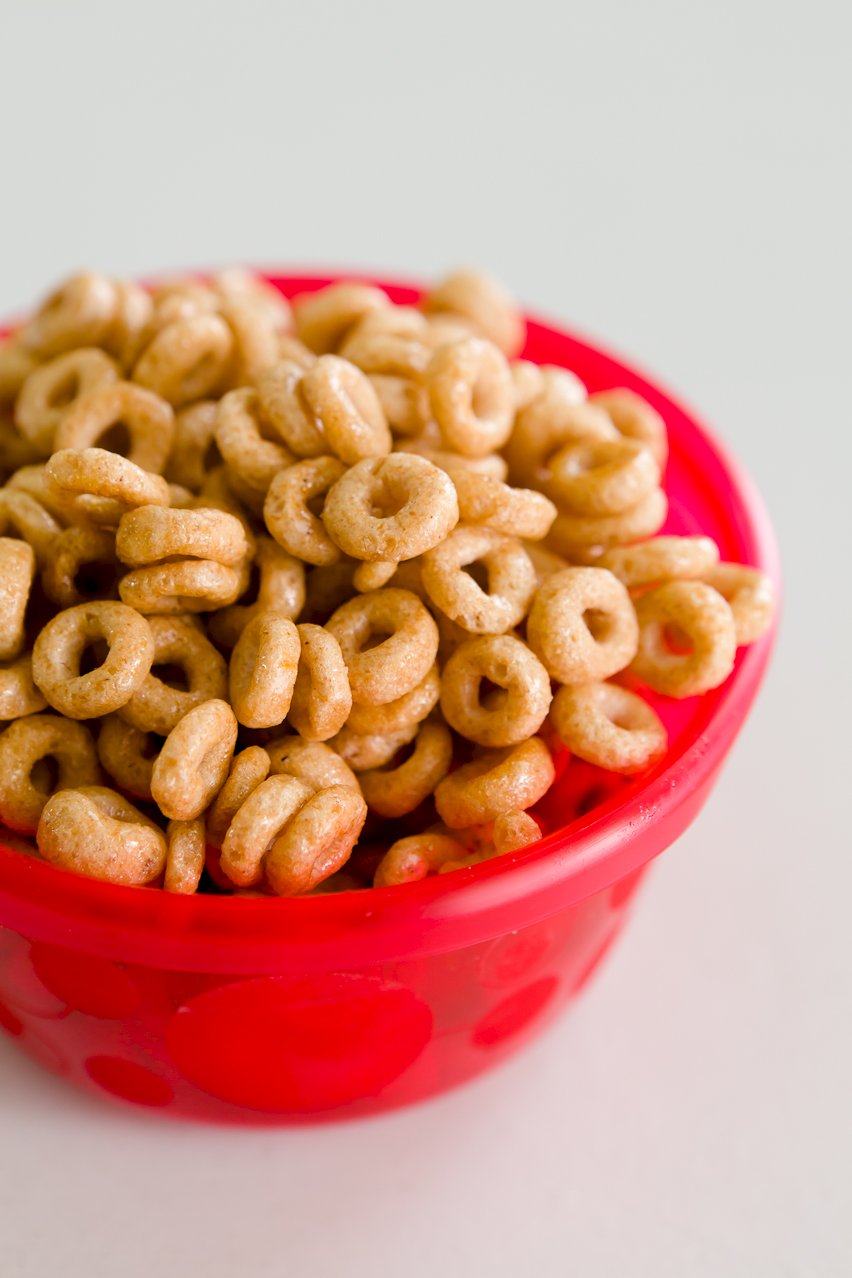 When I talk about making homemade honey nut Cheerios, I am not suggesting that you bake Cheerios from scratch.  I'm proposing that you sweeten plain Cheerios (or any knock-off version) with honey and nut flavor.
Why Bother Making Homemade Honey Nut Cheerios?
You can control how sweet the cereal is.  If you (or your kids) prefer sweetened cereal, but you want to keep the sugar to minimum, try starting with plain Cheerios (which have 0 grams of sugar) and adding just enough honey until they are a sweetness that you like.  I suspect that you'll find that you don't need very much honey at all.
Homemade Honey Nut Cheerios Recipe
Did you know that until the 90's, Honey Nut Cheerios were made with actual nuts?  After that, General Mills switched to using nut flavor in the product.  I used almond extract in my honey nut Cheerios, but you could leave it off entirely if you care more about the honey flavor than the subtle nuttiness.


If you've tried this recipe, please RATE THE RECIPE and leave a comment below!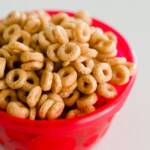 Homemade Honey Nut Cheerios in Three Minutes
Servings
2
cups honey nut Cheerios
Ingredients
2

cups

Cheerios or other brand of similar sugar-free cereal

2

tablespoons

honey

or as much as you need to satisfy your sweet tooth

1/4

teaspoon

almond extract
Instructions
Put all ingredients in a pot and heat on medium for about three minutes, stirring to coat all of the Cheerios. The heat causes the honey to liquify and combine better with the Cheerios.

Cool and eat whenever you want! Note: If you are concerned about them being too sticky, lay them out on a parchment-lined baking sheet overnight to let the honey absorb a bit more before storing.
Credits
I saw a recipe similar to this on My P90X Nutrition Plan.  I kept the proportions in my recipe the same as those from that site.  However, that recipe did not have the nut flavoring.  The question that you may be asking at this time is, "Does Stef really read a P90X nutrition blog?"  No; I couldn't follow any serious nutrition plan and still eat my cupcakes.  I found the site when I Googled homemade honey nut Cheerios.  These are the kinds of things I search for in my spare time.  
Coming Soon
For those who prefer frosted cereals, here's a recipe for homemade frosted Cheerios.  Yes, this is all leading up to a cupcake.