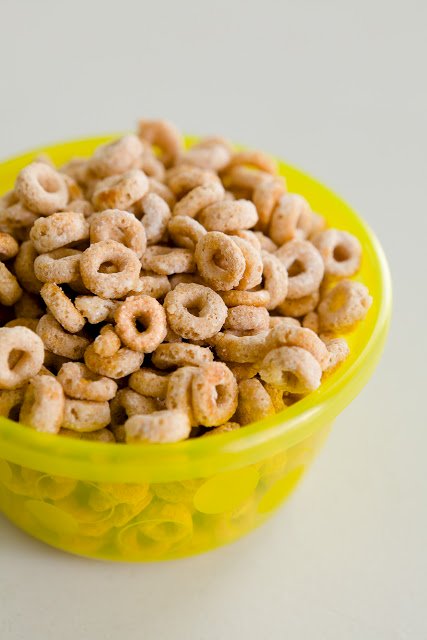 Yesterday, I shared how to make homemade honey nut Cheerios.  I explained that you wouldn't be making the Cheerios from scratch.  Rather, you'd be using store-bought plain Cheerios and then sweetening them to your taste with honey and nut flavor.  Today, I apply the same method to create homemade frosted Cheerios.  You can make homemade frosted Cheerios (or homemade frosted flakes) by starting with the sugar-free version and adding your own frosted coating.  The advantage of adding your own frosting is that you can control exactly what goes into the frosted Cheerios and how sweet you make them.


Homemade Frosted Cheerios Recipe
If you've tried this recipe, please RATE THE RECIPE and leave a comment below!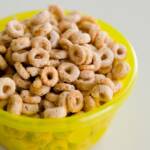 Homemade Frosted Cheerios in Three Minutes
Servings
2
cups frosted Cheerios
Ingredients
2

cups

plain Cheerios

3

tablespoons

powdered sugar

1/2

teaspoon

corn syrup

I used homemade corn syrup. You could also use honey, agave, or any other thick, syrupy sweetener.
Instructions
Put all ingredients in a pot and heat on medium for about three minutes, stirring to coat all of the Cheerios. The heat causes the corn syrup to liquify, which helps the powdered sugar stick to the Cheerios.