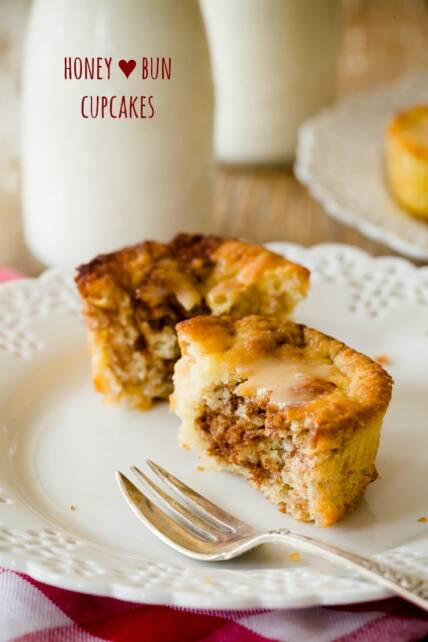 I've wondered about honey buns since hearing the song "Sugar Pie Honey Bun" by the Four Tops.  I decided to bake a honey bun recipe (more specially, honey bun cupcakes) for Valentine's Day.  As I prepared to write the post, however, Jonathan burst my bubble by telling me that song is actually titled "Sugar Pie Honey Bunch."  I didn't believe it until he Googled it and showed me.  Oops!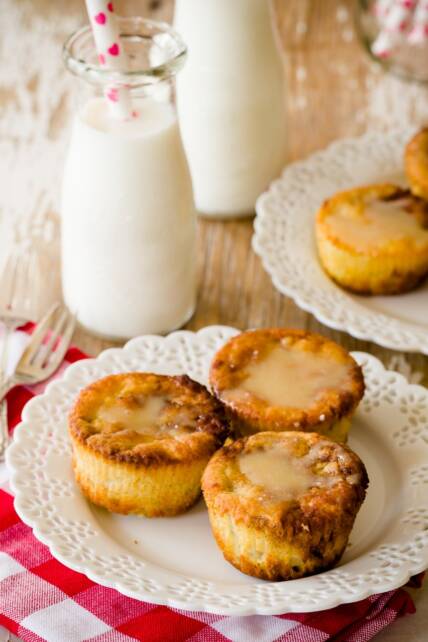 It wasn't easy admitting defeat, but having honey bun cupcakes to enjoy sure helped ease the pain.  Honey buns are essentially cinnamon buns made with a cinnamon honey swirl filling and topped with a honey glaze.
Honey bun cupcakes can be served room temperature, but they are best right out of the oven or microwaved for a few seconds – and as with coffee cake, an accompanying mug of coffee or a glass of cold milk is a must.
Honey Bun Cupcake Recipe
I developed my honey bun cupcake recipe by combining an adapted version of The British Larder's Cinnamon Orange Blossom Honey Bun recipe with King Arthur Flour's honey bun filling and topping suggestions and cupcakifying the whole thing.