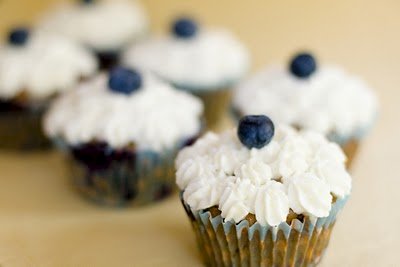 This month, the folks over at Paula Deen asked me to come up with a blueberry cupcake recipe.  Blueberry has never been one of my favorite flavors.  I didn't like blueberries at all until I discovered that not all blueberries are huge and flavorless – like most of the ones you can find at the supermarket.  Last summer, I bought a bag of fresh, tiny blueberries at our local farmers' market and ate almost the whole bag in one sitting. I'm now a blueberry believer!
I wanted to give Paula Deen's readers a blueberry cupcake that would be special (not interchangeable with all the mediocre blueberry muffins out there) and, as is always my rule, it had to be something that I would like.  I ended up with these: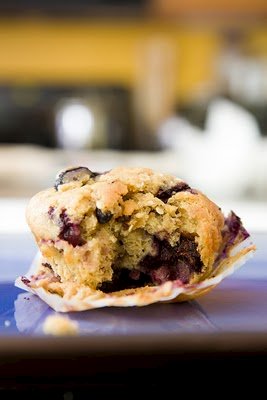 These blueberry cupcakes have fresh blueberries, granola (I used my homemade blueberry granola), chocolate chunks, maple syrup, and apple butter, and they're topped with homemade whipped cream.
Head on over to Paula Deen's site to get the recipe!