This Seventeenth-Century Cake Is the Ancestor of the Cakes We Love Today
Disclosure: As an Amazon Associate, I earn from qualifying purchases.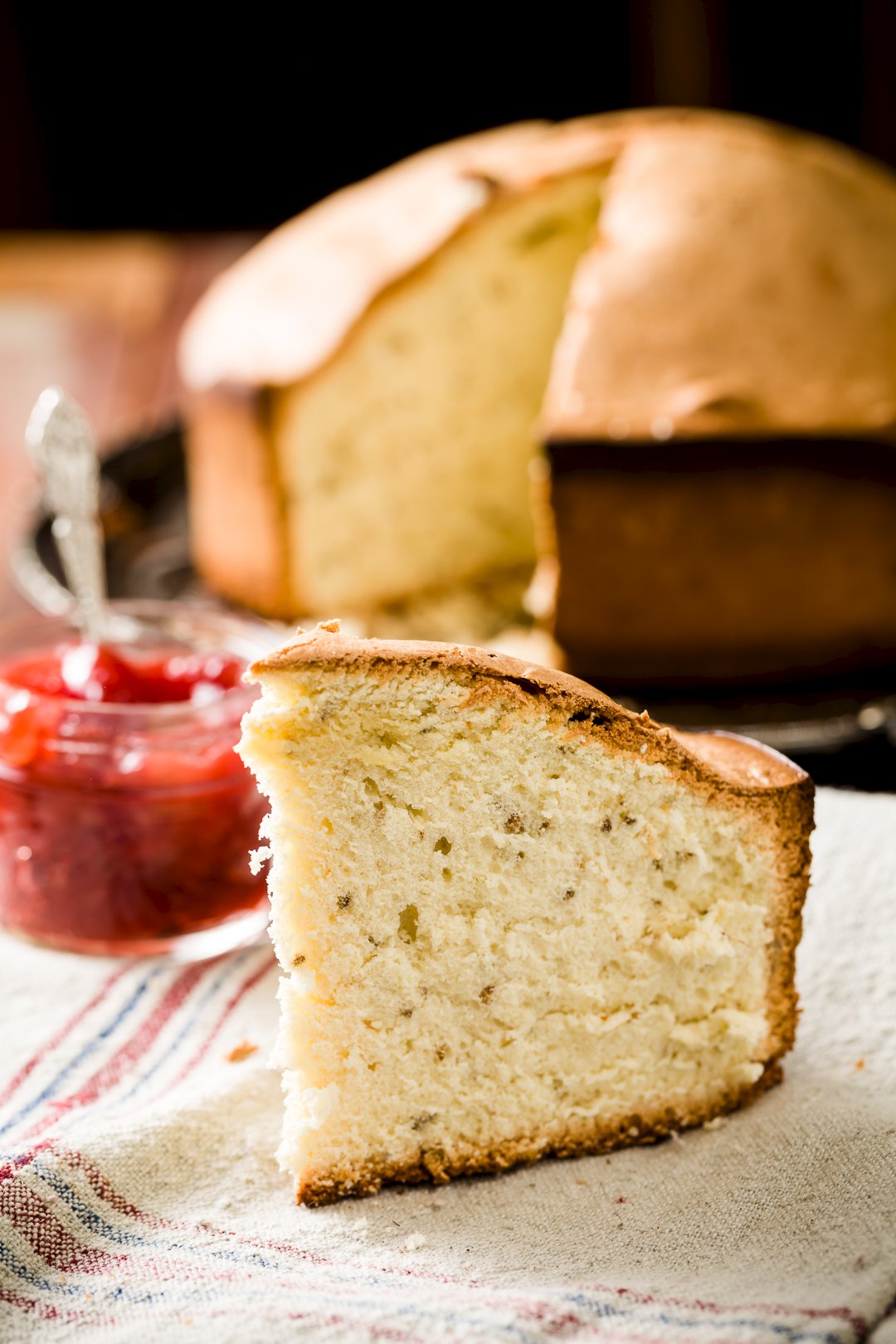 My newest contributor is Jess Touchette – she's a librarian and she'll be sharing well-researched stories of the desserts that you know and love.  I hope you enjoy her first contribution.
This is a blog for cupcake lovers, so I'm guessing that you (like me) have tried your share of Stef's more than 200 cupcake recipes. But have you ever wondered how the full-sized model of those fluffy little bites of perfection (a.k.a., cake) came to be?
Although the word "cake" can be traced back to Middle English in the 13th century, medieval cakes bore little resemblance to the light, sugary, aerated confections that we enjoy today. Early cakes were only mildly sweet (enriched with honey rather than sugar) and hard, either unleavened (like Scottish oatcakes) or yeasted. They were, essentially, bread, and for centuries, "cake" and "bread" were used almost interchangeably. The only distinctions between the two were that "cakes" were generally round, smaller than other breads, and likely to be enriched with ingredients beyond flour, water, and yeast.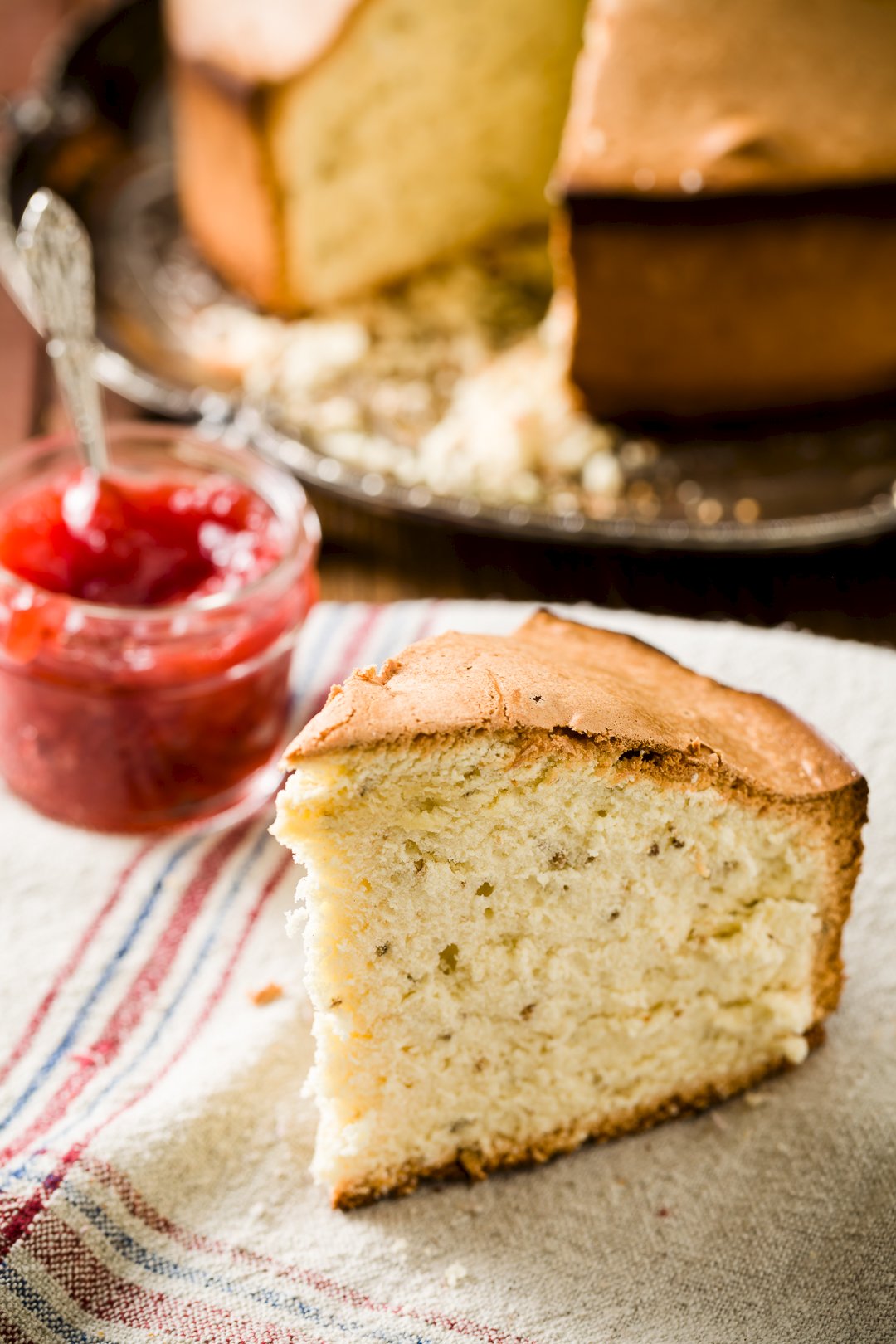 It wasn't until the 17th century that cake began to really come into its own. First, bakers ditched the yeast, manually beating batter to introduce air into the mix instead. In the 18th century, bakers discovered the potential of beaten eggs as a rising agent, and with this – along with the increasing availability of sugar and the widespread use of round baking hoops – the modern concept of "cake" was born. It wouldn't be fully realized until the late 19th century, when refined white flour, sugar, and (most importantly) baking powder took their place as pantry staples.
Recipes nearer the end of cake's long evolution from bread to dessert contain many of the same ingredients that we use in cake baking today, and yield results familiar to the modern eye and palate. But what, I wondered, would cakes baked in the midst of this transition – those part cake, part bread hybrids – have been like?
To find out, I turned to Gervase Markham's popular 17th-century domestic manual, The English Hus-wife. (View on Amazon) [paid link]
First published in 1615, The English Hus-wife was a comprehensive guide for well-to-do women managing large, rural households. It contains instructions for everything a 17th-century woman would need to know, from dairying and textile making to the preparation of herbal remedies and – of course – cooking. The "Cookery" section of the book contains six recipes for "cake" and five for "bread," with no clear distinction between the two. None contain yeast, all contain sugar, and most – which Markham instructs the reader to roll out and "print" with patterned molds – would be classed as cookies today.
The only recipe that sounds as though it might produce something that is not a cookie, not a dense fruit cake, and able to approximate the lighter texture of modern cake is (funnily enough) classed as "biscuit bread." The recipe for this "bread" is fairly basic. It contains roughly equal parts flour, sugar, and eggs (like pound cake without the butter), as well as a decent amount of aniseed and coriander for flavor. Unlike most of its fellows in Markham's bread/cake contingent, it also incorporates a rising agent of sorts: beaten-in air.
Following Markham's recipe for "biscuit bread" as closely as I could using modern kitchen equipment, I ended up with something that, for me, definitively bridged the gap between "bread" and "cake." Pre-baking, the mixture was thick, but also smooth and pourable – a batter, not a dough. What emerged from the oven was a solid, heavy, bread-like loaf, but it had a soft, crumbly, lightly browned "crust" that reminded me of pound cake. It was sweet and fairly light, but slightly chewy. My husband and I enjoyed plain slices for breakfast, though it could also be served with a tart fruit jam to help balance its sweetness.
If you, too, would like a taste of cake's evolution, check out my adaptation of Gervase Markham's recipe below. One loaf of cake/bread goes a long way, so try this out when you have many mouths to feed!
Gervase Markham's "Biscuit Bread" (1615)
This old-fashioned bread cake serves a lot of people and gives you a taste of "way back."
Ingredients
1

pound

all-purpose flour

1

pound

granulated sugar

8

large eggs

4

large egg yolks

1/2

ounce

aniseeds

1/2

ounce

coriander seeds

roughly ground
Instructions
Generously grease your pan(s). I used a 4"-deep, 9" round cake pan, but two smaller tins would work. (Just don't fill the tin(s) more than 3/4 of the way full – this beast of a cake/bread needs ample room to rise!)

Add the flour and sugar to a large mixing bowl and stir until thoroughly combined.

In a larger bowl, whisk eggs and yolks until smooth.

Gradually add the flour mixture to the eggs, stirring all the while. The resulting batter will be fairly stiff.

Beat the batter until smooth and visibly increased in size.

(Full disclosure: Markham states that this "will take very near an hour's beating." My 21st-century desk-job arms definitely weren't up to the task, so I enlisted the service of a stand mixer. I like to think that this adds to the authenticity of the baking experience, for Markham's "English hus-wife" – wealthy enough to be literate and to expend an entire pound of sugar in a single recipe – would surely have foisted this job off on a servant. I used the "stir" setting for a full hour so that I could watch how the batter changed, but 15 to 20 minutes on your mixer's medium setting should do the trick.)

While the batter is mixing, preheat your oven to 350 F. (Baking temperatures were necessarily rougher and more relative back in the days of beehive ovens heated by fire, and the original recipe says only to bake the cake "in an oven." Super helpful, Gervase. I found that the 350 F worked well for the long, slow bake needed to cook the batter all the way through without burning the top.)

Mix in aniseeds and ground coriander.

Pour the batter into the prepared cake tin(s) and bake until a cake tester inserted into the center of the loaf comes out clean and the loaf has roughly doubled in size. When a single large tin is used, the bake time is about 1 1/2 hours.

Remove from oven and allow pan to cool for about 30 minutes before turning out your cake.

When cake is completely cool, slice into slim wedges and serve with tart fruit or jam.
Nutrition
Calories:
211
kcal
|
Carbohydrates:
40
g
|
Protein:
5
g
|
Fat:
3
g
|
Cholesterol:
104
mg
|
Sodium:
27
mg
|
Potassium:
71
mg
|
Fiber:
1
g
|
Sugar:
22
g
|
Vitamin A:
145
IU
|
Vitamin C:
0.3
mg
|
Calcium:
28
mg
|
Iron:
1.9
mg