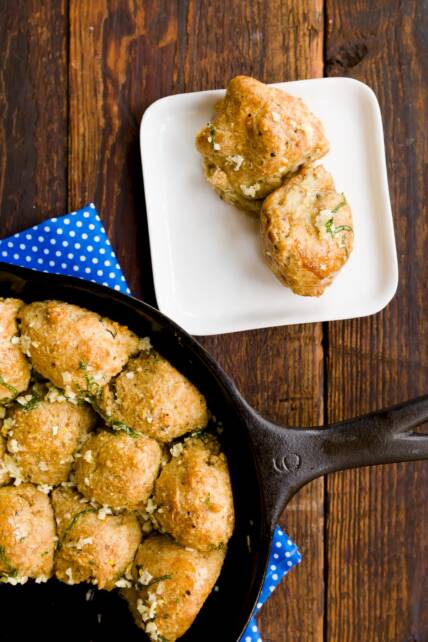 You might want to save these Passover pull-apart garlic rolls for the second half of Passover when your bread craving has kicked in with full force.  These Passover rolls aren't true yeast rolls, of course, but they are stellar for Passover bread.
Passover pull-apart garlic rolls are best served right out of the oven, just after covering them in fresh garlic, oil, and basil.  Then, they are almost like little Passover popovers: light, airy, and flavorful.
Warning: In an act of bread-craving desperation, I've had some Passover rolls that had been sitting around for several days; at that point they resembled the stones used for building pyramids in the Passover story.
I developed this Passover recipe for Davidson's Safest Choice Eggs (you know, the pasteurized eggs I'm always telling you about that taste great in all recipes and are completely safe to eat under-cooked or even raw).  You can find my Passover Pull-Apart Garlic Rolls recipe on their site.  While you are there, you might want to grab an egg coupon.  Why not?