Maple Hollandaise Sauce
Disclosure: As an Amazon Associate, I earn from qualifying purchases.
I'm a carbs girl – as if you couldn't have guessed that. Come brunch time, you'll find me ordering the French toast, waffles, pancakes, or crepes (I barely take the time to the read the eggy options). Because of my one-track brunch thinking, I rarely encounter hollandaise sauce. Until I made it myself, I never even bothered to find out that the thick yellow sauce was made of egg yolks, butter, and lemon. There I was, thinking that I was the unhealthy one eating a cake made in a pan and then dousing it with maple syrup (funny how we justify eating huge pancakes by not thinking of them as real cakes), when all along the person sitting across from me was making just as dubious a choice with their eggs slathered in butter-based Hollandaise sauce. It's a good thing brunch isn't an everyday thing.
For me, brunch isn't brunch without maple syrup. Despite my proclivity toward carbs, if eggs were more regularly paired with maple, I would show them more love. This leads me to my creation: maple Hollandaise sauce – a thing of beauty. Maple Hollandaise sauce tastes just like traditional Hollandaise, but with a distinct maple flavor and a bit milder lemon flavor. Maple Hollandaise makes eggs happy.
But, not just eggs…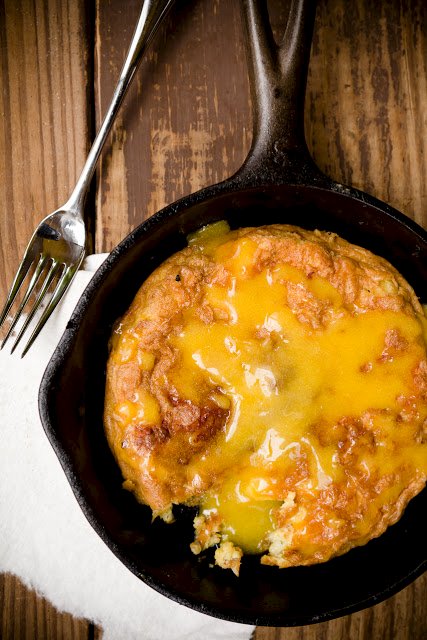 As I was preparing my maple Hollandaise for the third time (I had to get it right so Jonathan could get the perfect photo), I happened to be making my dinner – a sweet potato prepared in the microwave. Yes, this food blogger often has a simple, unadulterated microwaved sweet potato for dinner, sometimes with a bowl of Cheerios on the side. On a whim, I dipped my sweet potato in the maple Hollandaise sauce. Screw eggs. This maple Hollandaise was made for sweet potatoes. You may already put maple and butter on your sweet potatoes; maple Hollandaise is the same thing but with the thick and satisfying addition of egg yolks. Have sweet potato and maple Hollandaise for dinner if you like, or fancy up a Fall brunch by serving a sweet potato hash topped with this maple Hollandaise.
This recipe is based on Tyler Florence's Hollandaise sauce.
Related Recipes
Maple Hollandaise Sauce
For me, brunch isn't brunch without maple syrup. Adding maple to hollandaise makes my carbs sweeter.
Ingredients
4

large egg yolks

Because the eggs won't be fully cooked, I highly recommend Safest Choice pasteurized eggs to those concerned about food safety. You can eat Safest Choice eggs completely raw with no worries.

1 1/2

teaspoons

lemon juice

3

tablespoons

real maple syrup

1/2

cup

unsalted butter

melted
Instructions
Whisk the egg yolks, lemon juice, and maple syrup together in a stainless steel bowl (or any bowl that you won't melt when you put it on top of a hot saucepan) until the mixture is thickened and doubled in volume.

Place the bowl over a saucepan containing barely simmering water (or use a double boiler). The water should not touch the bottom of the bowl.

Continue to whisk rapidly. Slowly drizzle in the melted butter and continue to whisk until the sauce is thickened and doubled in volume. Be careful to not let the eggs get too hot or they will scramble.

Remove from heat, cover, and place in a warm spot until ready to use.

If the sauce gets too thick, whisk in a few drops of warm water before serving.
Notes
Hollandaise sauce should not be made in advance. For best results, it should be served within one hour of preparing it.
Nutrition
Calories:
302
kcal
|
Carbohydrates:
10
g
|
Protein:
3
g
|
Fat:
27
g
|
Saturated Fat:
16
g
|
Cholesterol:
256
mg
|
Sodium:
13
mg
|
Potassium:
53
mg
|
Sugar:
9
g
|
Vitamin A:
970
IU
|
Vitamin C:
0.7
mg
|
Calcium:
46
mg
|
Iron:
0.5
mg