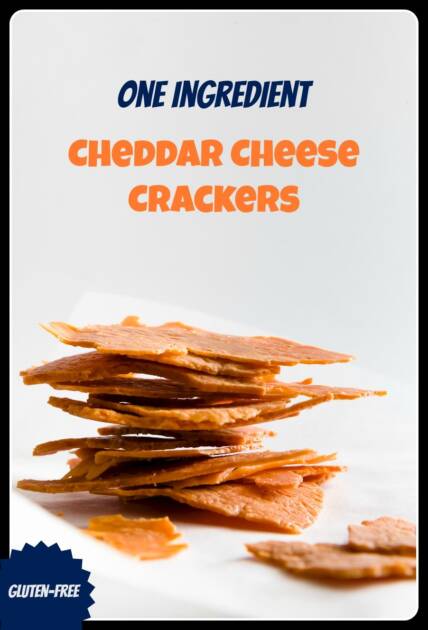 After experiencing cheddar cheese crackers made with just one ingredient, I wondered why we mess around with flour or butter or anything else in cheese cracker recipes.  These cheddar cheese crackers taste just like crunchy cheese.  They are super crisp and couldn't be any easier to make.  Plus, they are gluten-free!
How to Make One Ingredient Cheddar Cheese Crackers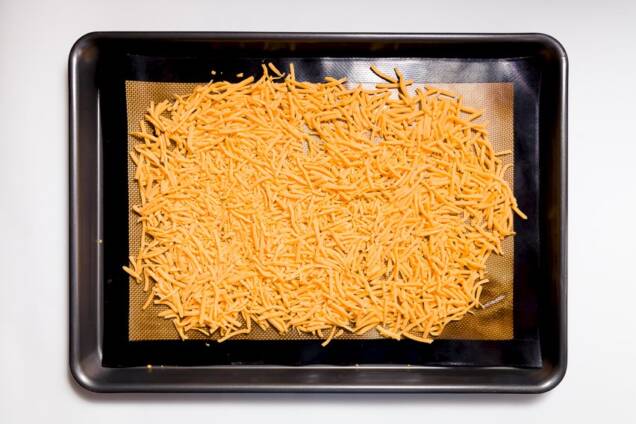 Set your oven to 170 F and leave the cheese in the oven overnight (about eight hours).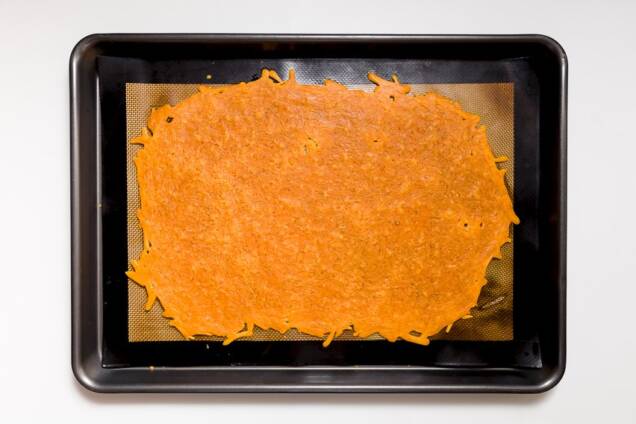 When you open your oven, you'll see that the cheese has hardened and joined together into one giant cheese cracker.  Wipe off any excess grease from both sides, break into cracker-sized pieces, and enjoy!