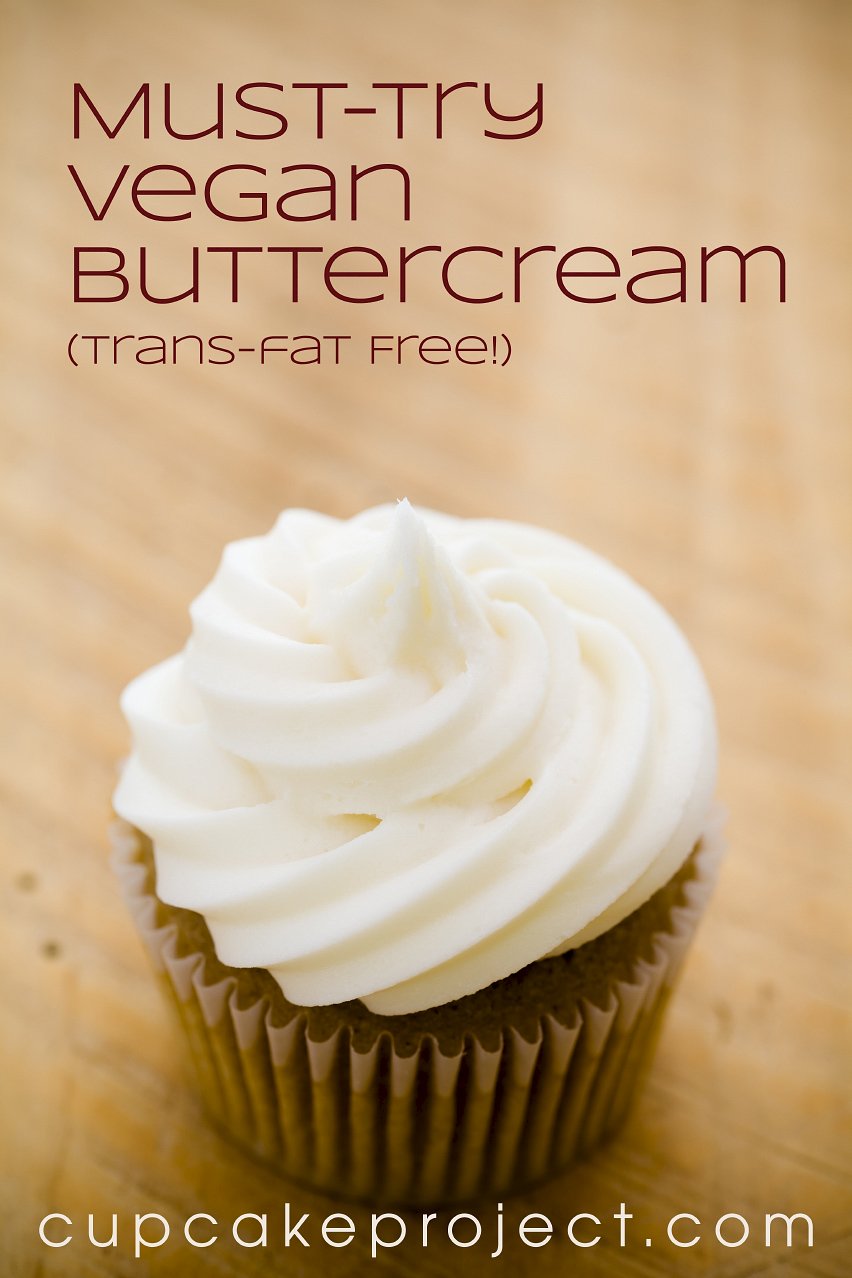 When I made homemade vegan butter, my biggest question – the ultimate test – was whether or not the butter would work in a vegan frosting.  I was skeptical.  I thought that the vegan frosting would melt too quickly or wouldn't get thick enough to pipe.  This vegan frosting far surpassed my wildest expectations.  It held its shape like a champ and it only started to melt after I left it out on my counter for two days (my house is 68 degrees F – if yours is hotter, you may need to refrigerate the frosted cupcakes).  However, the area that most surprised me was the vegan frosting's taste.

I started preparing my vegan frosting the same way that I do my vanilla bean buttercream frosting – I beat the vegan butter and added powdered sugar.  I typically add vanilla bean paste at this point, but before adding it to my vegan frosting, I gave the frosting a finger lick test.  I couldn't believe how good it was.  It was sweet, creamy, "buttery", and perfectly salty (from the salted butter).  I have NEVER made buttercream without adding some kind of extract to it, but this vegan frosting was so tasty that I decided to leave it unadulterated.
I know that making your own butter seems daunting, and there are a couple ingredients in the butter that you may have never purchased – xantham gum and soy lecithin.  However, the process is simple and you can make a large batch to have on hand whenever you need a vegan frosting.  Once you have the butter, the frosting recipe couldn't be any easier – it's two ingredients and two steps!
If you've tried this recipe, please RATE THE RECIPE and leave a comment below!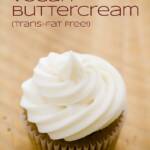 Must-Try Vegan Frosting (Trans-Fat Free)
Ingredients
1/2

cup

homemade vegan butter

cold

1 1/2

cups

powdered sugar
Instructions
Beat butter until it softens and becomes light and fluffy (about a minute on high speed).

Mix in powdered sugar a little at a time until it all comes together and looks like frosting.