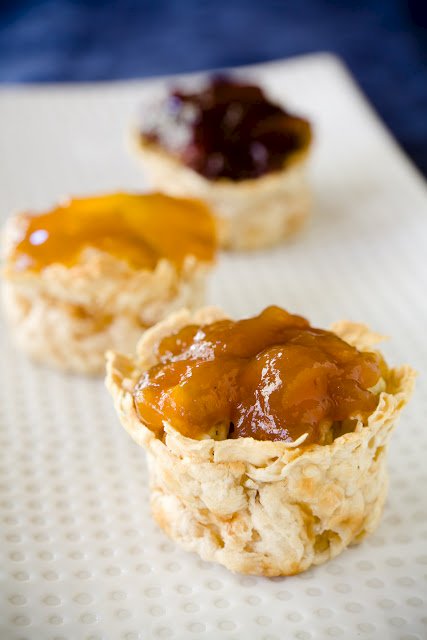 Passover is not a cupcake kind of holiday.  However, there's no reason not to sneak them onto the Passover menu in unexpected places.  In past years, I've brought you charoset cupcakes and gefilte fish cupcakes, and given you a recipe for flourless chocolate cupcakes that are worth crossing the Red Sea for.  This year, I've created Passover breakfast cupcakes – matzo brei cupcakes.
What Are Matzo Brei Cupcakes?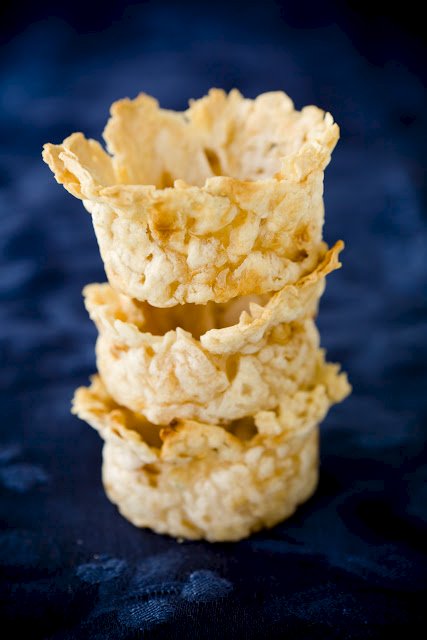 I used these matzoh cups for matzoh brei cupcakes,
but you could fill them with anything – get creative!
Matzoh brei cupcakes are made from edible molded matzoh cupcake liners stuffed with matzoh brei and "frosted" with your topping of choice (I went for a variety of jams).  My toddler taste tested them (he's young enough to not be upset about eating matzoh pre-Passover) and he gave them the thumbs up!
How to Make Matzoh Brei Cupcakes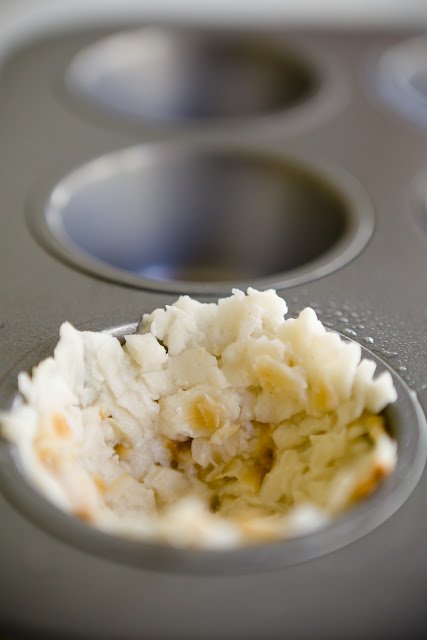 If you've tried this recipe, please RATE THE RECIPE and leave a comment below!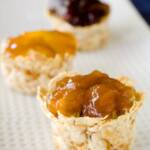 Matzoh Brei Cupcakes for Passover
Servings
2
matzoh brei cupcakes (scale to fit the size of your group)
Ingredients
1

piece

matzoh

1 piece of matzoh makes 2 matzoh liners with a little matzoh left over. You could possibly squeeze three liners out of the one piece if you were running short.

1/4

cup

plus two tablespoons matzoh brei

see my matzoh brei recipe for instructions

1/4

cup

jam
Instructions
Preheat oven to 400 F.

Soak matzoh in water until it is soggy and falling apart.

Grease cupcake tins.

Press a layer of wet matzoh into each cupcake well, being sure to push it all the way up the sides as shown in the photo above.

Bake for 30 minutes or until the cups are crispy.

Fill each cup to the top with hot matzoh brei.

Spread jam on top.

Serve immediately.