Coffee Desserts – How to Make Coffee-Flavored Cakes, Cookies, Cupcakes, and More
Disclosure: As an Amazon Associate, I earn from qualifying purchases.
Coffee desserts – desserts that taste like coffee – are for true coffee lovers! Learn how to make the best coffee-flavored cakes, coffee cookies, coffee cupcakes, and more!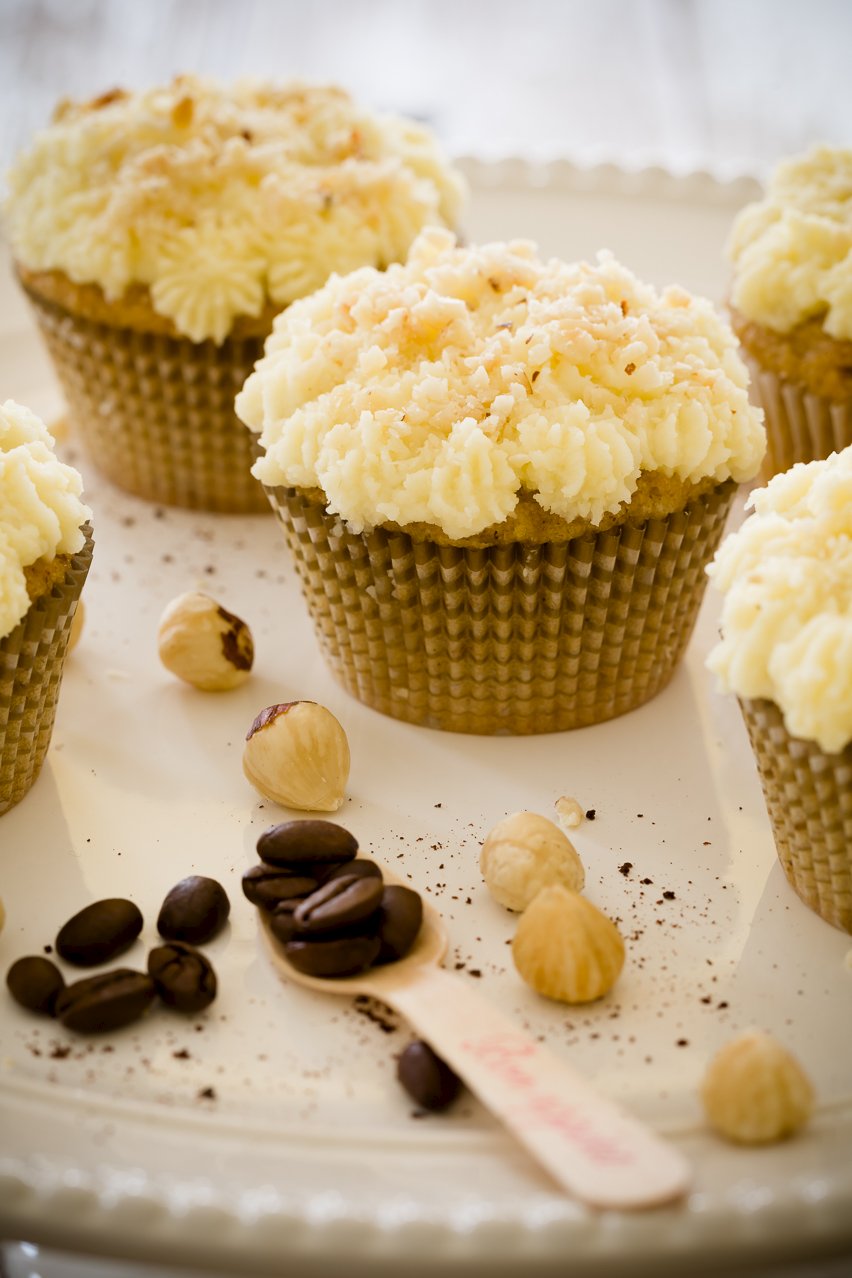 While crumb cakes designed to be enjoyed with coffee are wonderful, sometimes you want the coffee flavor in the dessert itself. There are four ways that I recommend you impart that coffee flavor to your baked goods.
Four Ways to Make Coffee Desserts
There are four main ways to get the flavor of coffee into your baked goods. You can combine methods within a single dessert, and keep in mind that many of these methods can also be used when baking with tea, too.
Brewed Coffee
If you are using a recipe that calls for water, replace that water with brewed coffee. I suggest making a very strong cup of coffee for the best results.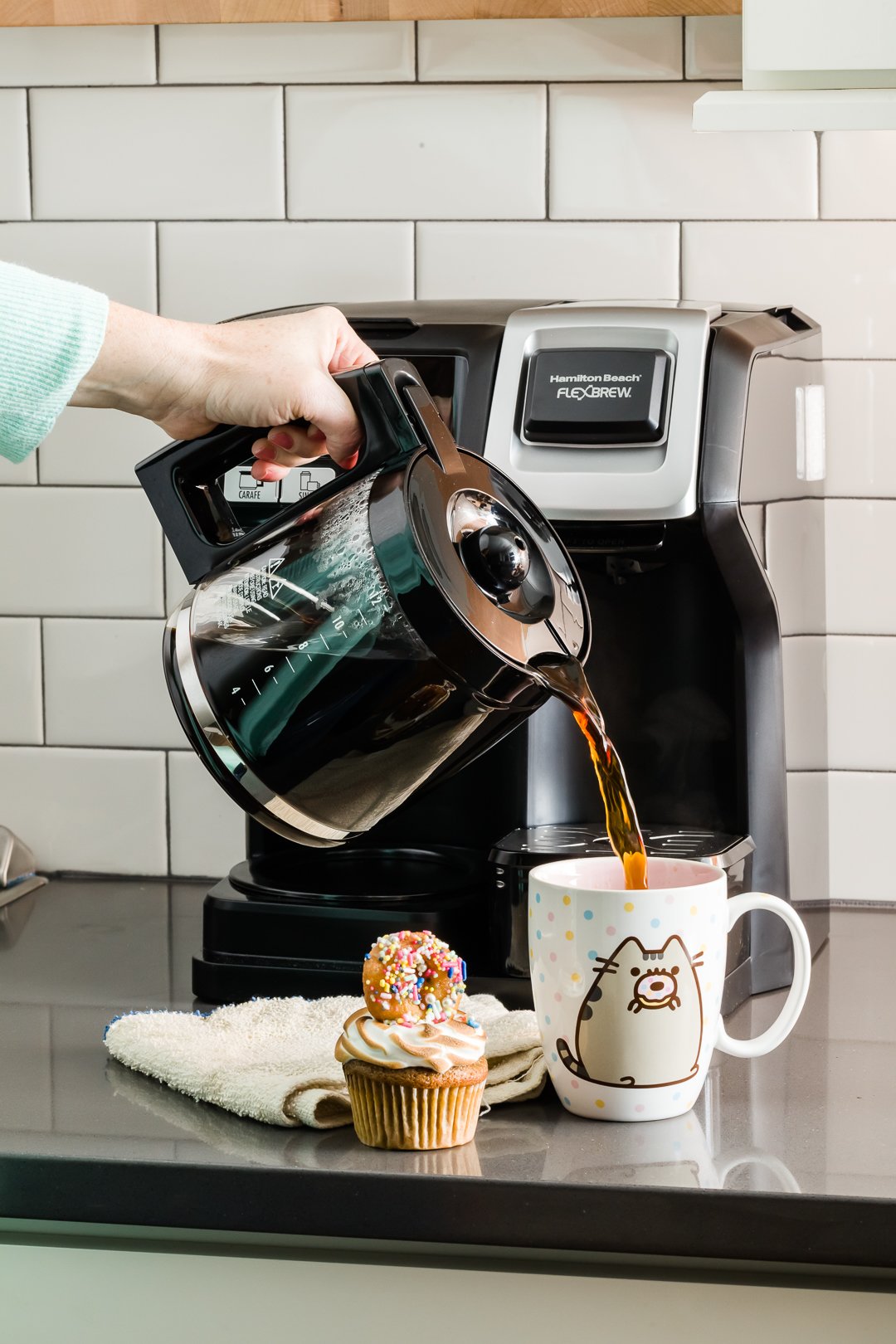 Instant Coffee / Instant Espresso
Using instant coffee, instant coffee, instant espresso, or Starbucks Via is the most popular technique for creating coffee-flavored desserts. This is the easiest technique and it works well every time! Try mixing some instant coffee into chocolate cupcakes or chocolate cake to impart a mocha flavor. You can also blend vanilla extract with instant coffee to use in coffee frosting.
In this method, you add the powder directly to your recipe. I suggest adding a little bit at a time and doing a taste test to see if the flavor is right. Keep in mind that you can use less instant espresso since it's stronger than instant coffee.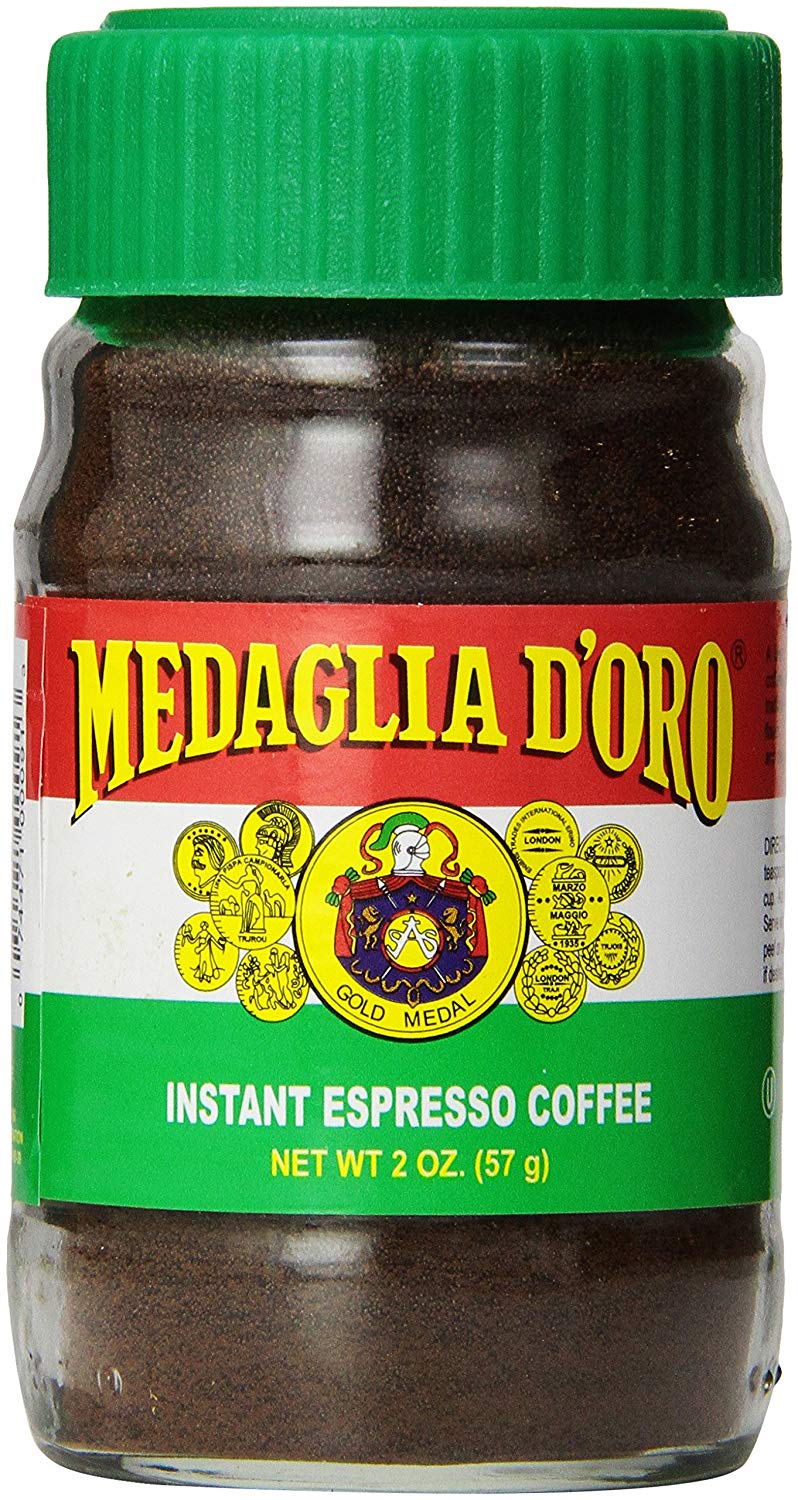 Coffee-Infused Butter
One of my favorite ways of making coffee desserts is to use coffee-infused butter. The best part about this method is that you can use your favorite coffee beans to give the butter the coffee flavor profile that you love best.
To infuse your butter with the flavor of coffee, start by melting butter in a pot on the stove. Add coffee beans and bring to a simmer for about five minutes.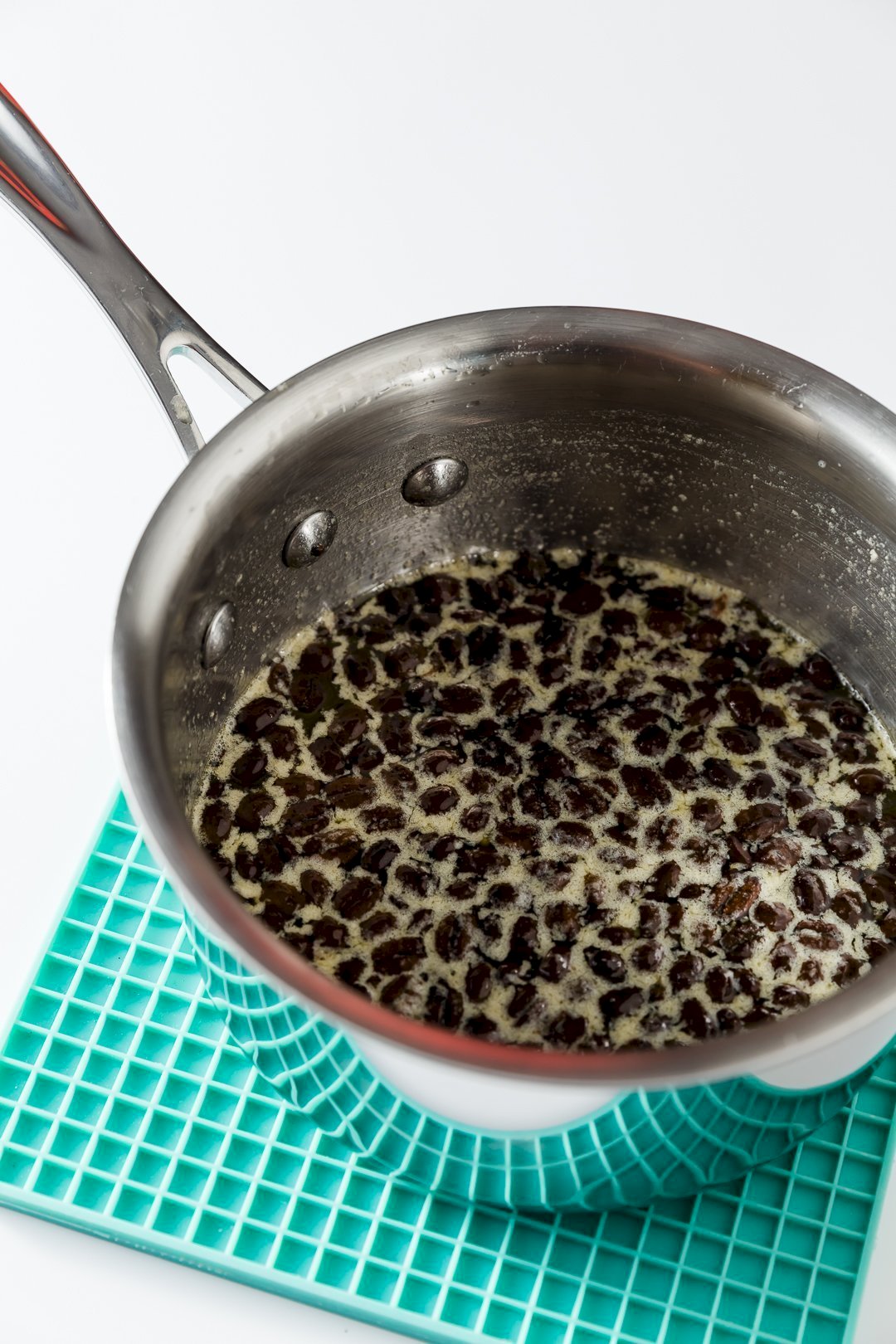 Remove from heat, cover, and steep for fifteen minutes. Using a sieve, remove the beans from the butter.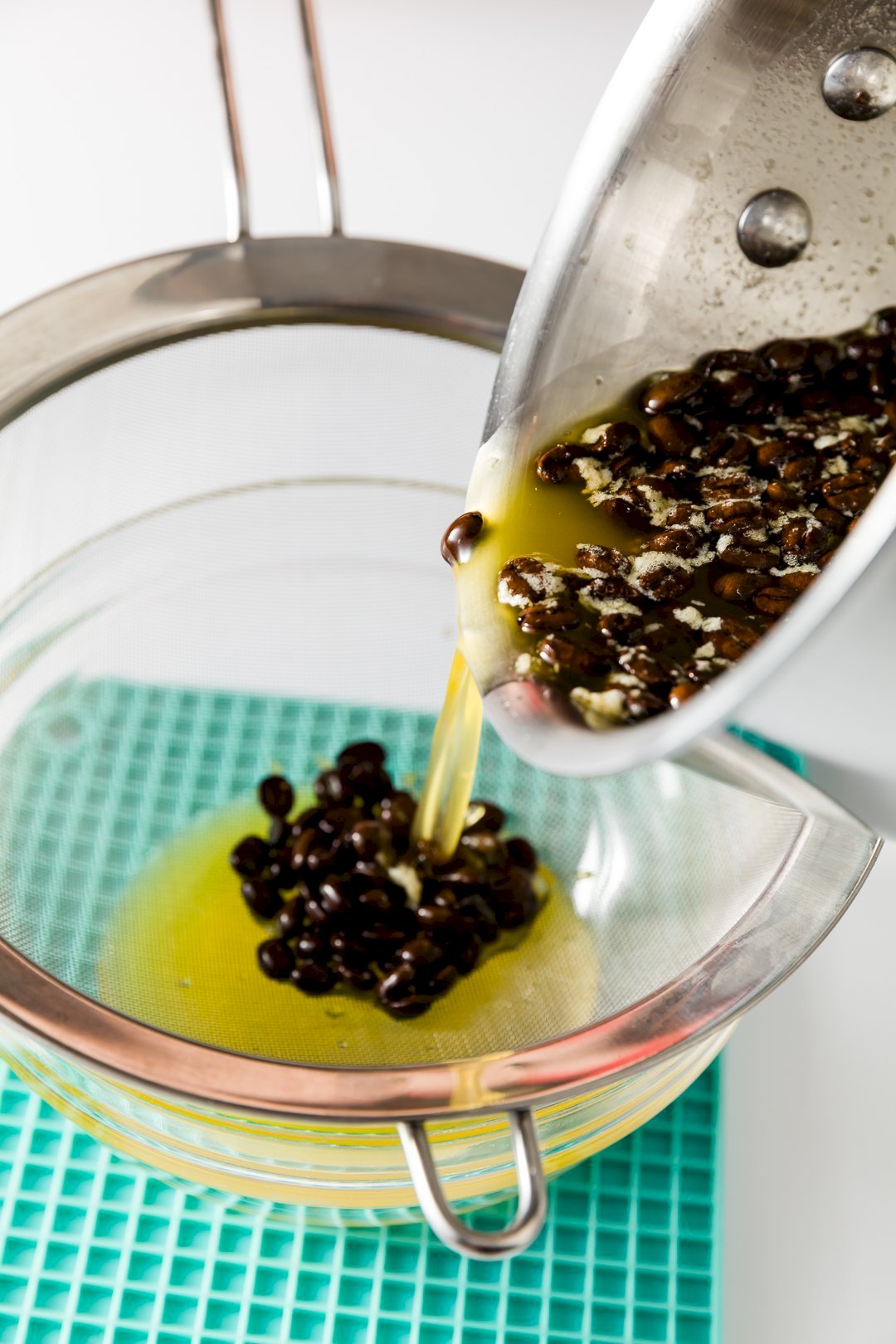 Refrigerate if needed to come to the correct temperature for your recipe.
Tip: You will lose some of the butter that sticks to the beans. Three quarters of a cup of plain butter will yield a half cup of coffee butter.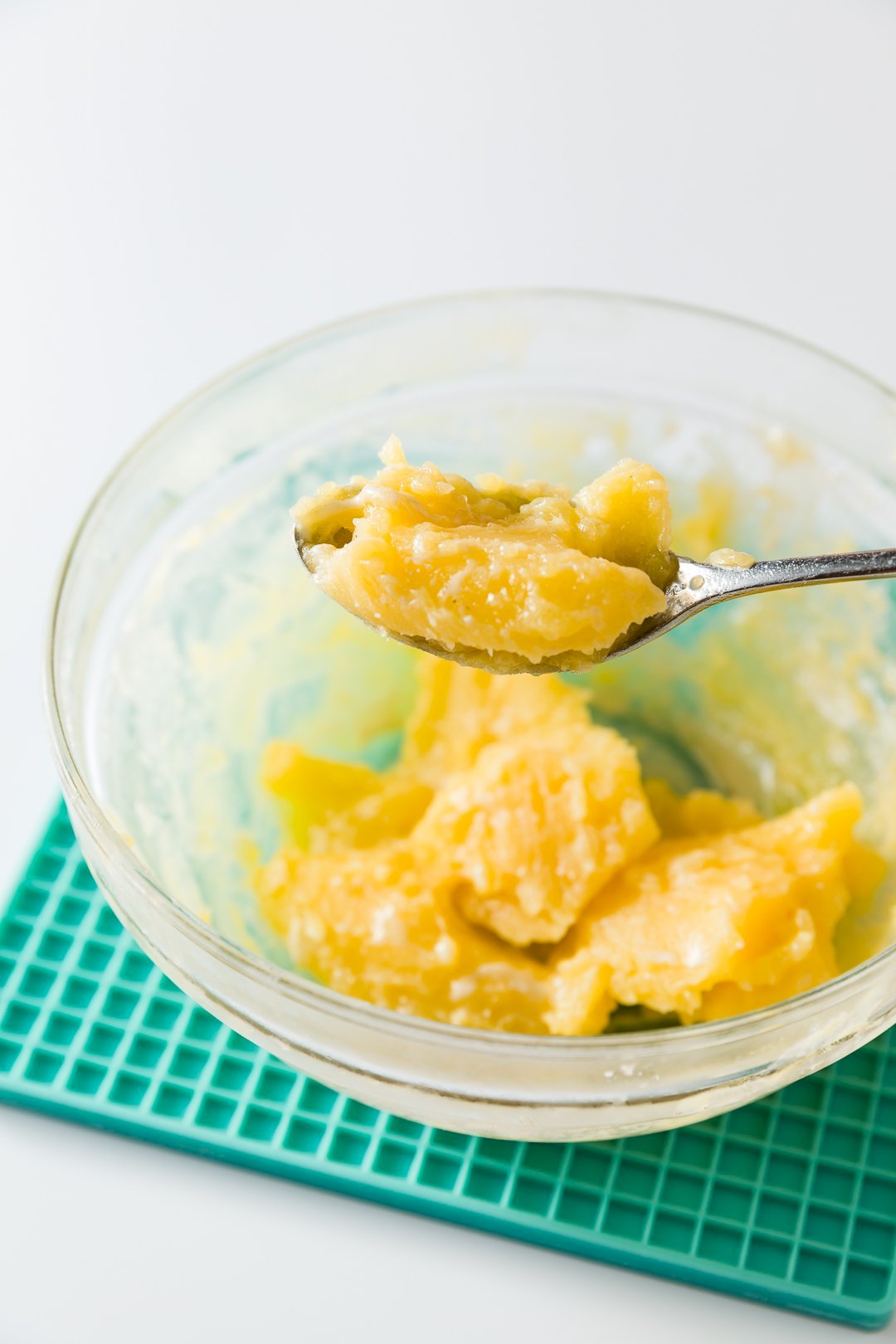 Coffee-Infused Milk
If your recipe calls for milk, use coffee-infused milk instead. The process is exactly the same as the one above for making coffee-infused butter.
Heat milk and coffee beans until just boiling. Remove from heat, cover, and steep for fifteen minutes. Using a sieve, remove the beans from the milk and set the milk aside.
Once it comes to room temperature, use the milk as directed by your recipe.
Coffee Dessert Ideas
Here are some recipes that you can try these techniques on:
Coffee Infused Milk and Butter for Coffee Desserts
Use the coffee- infused butter or milk in place of plain butter or milk to flavor your baked goods.
Ingredients
3/4

cup

whole milk or butter

1/2

cup

coffee beans
Instructions
In a saucepan on medium-high, heat milk and coffee beans until just boiling. Or, if using butter, melt butter and then add coffee beans.

Lower heat so the beans and milk/butter come to a simmer.

Simmer for five minutes.

Remove from heat and cover. Let sit for fifteen minutes.

Use a sieve to remove the beans.

Let the milk or butter come to room temperature. If using butter, refrigerate until it is no longer a liquid. or freeze until no longer a liquid (if you need to use it quickly).
Notes
Use more milk or butter than you will need for your recipe. Using 3/4 cup will yield about 1/2 cup. 
Nutrition
Calories:
152
kcal
|
Fat:
17
g
|
Saturated Fat:
10
g
|
Cholesterol:
45
mg
|
Sodium:
151
mg
|
Potassium:
5
mg
|
Vitamin A:
530
IU
|
Calcium:
5
mg