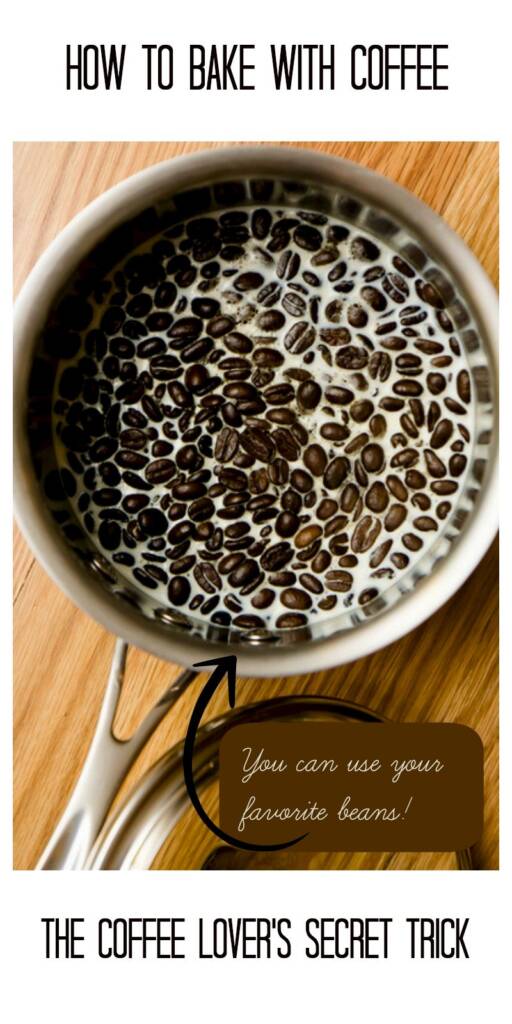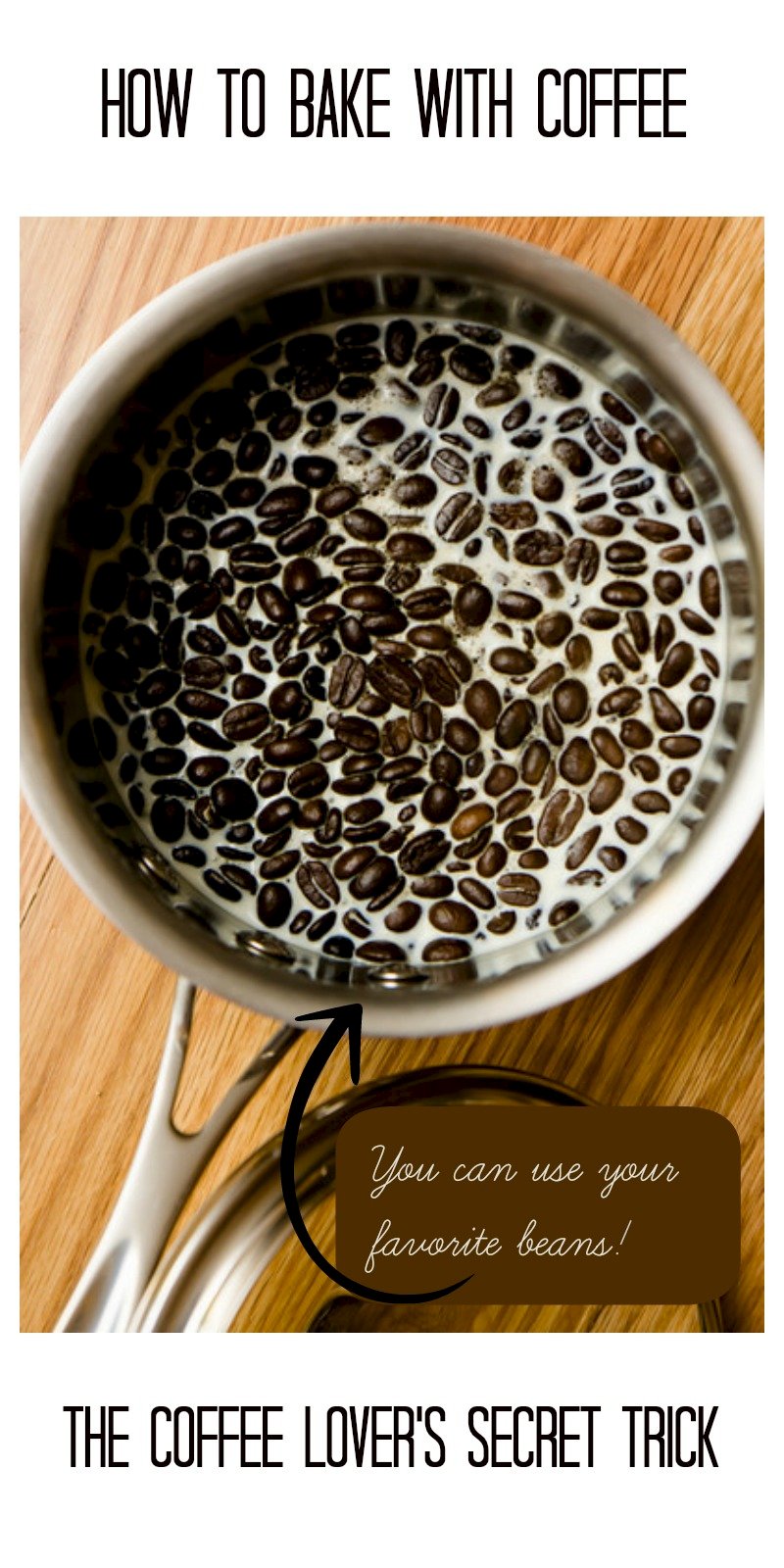 Most recipes for coffee-flavored cakes and cupcakes call for
None of these are acceptable options for coffee aficionados.  If you fall into this category, you likely have a stash of whole roasted coffee beans that you grind to create your perfect cup of joe.  Those same beans can flavor your cakes and cupcakes and a offer huge coffee punch.  After baking cupcakes using my method, I was still awake on a caffeine high at 2am.
If you read the recipe for my Irish coffee brownie cupcakes, you already know how to use coffee beans to flavor your cupcakes.  In case you missed it, I wanted to call out the method in a separate post.  Use this technique in any recipe that calls for milk.
An equal quantity of whole milk and roasted coffee beans (i.e. 1 cup milk and 1 cup roasted coffee beans). Use slightly more milk than you'll need for the dessert recipe as you'll lose some during the infusion process.  I used 1 cup of milk for a cupcake recipe that called for 3/4 cup.
Technique:
In a saucepan on medium-high, heat milk and coffee beans until just boiling.
Remove from heat, cover, and steep for fifteen minutes.
Using a sieve, remove the beans from the milk and set the milk aside to use in your recipe.
Credit
Do You Prefer Tea?
Be sure to check out my post on baking with tea.