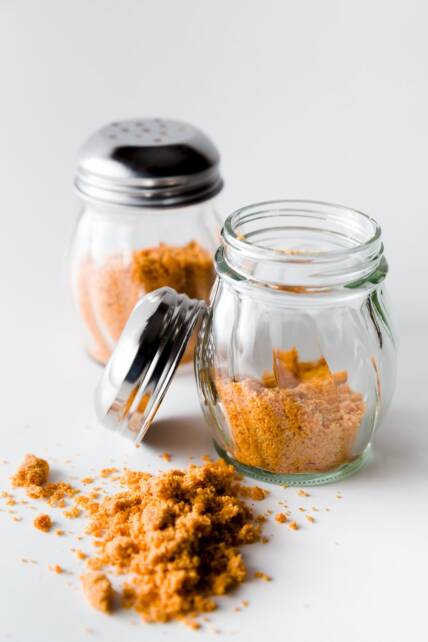 Have you ever wanted to add Doritos-like flavoring to another food?  Maybe on your popcorn?  Maybe over pretzels?  Perhaps on tacos or sloppy joes?  Now you can!
This seasoning blend doesn't taste exactly like Doritos, but it's close enough to comfortably pass.
How to Make Nacho Cheese Powder
To make nacho cheese powder, you'll first need cheddar cheese powder.  I made homemade cheddar cheese powder by dehydrating cheddar cheese and then running the result through a food processor.