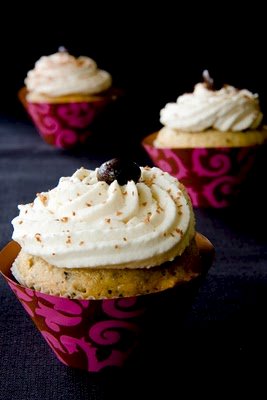 The expression "Don't judge a book by its cover" should never apply to cupcakes. While these mudslide cupcakes are tasty, their cover (a sweet Baileys Irish Cream whipped cream) is the exceptional part. In fact, several tasters said that they would have been happy to eat a big bowl of the whipped cream sans cupcake.
You'll see in the video at the bottom of this post (if you are the video watching type) that Bride and Groom 3.0 found the mudslide cupcakes to be a bit dry. I say that if you have the cupcakes with a big bite of the Baileys whipped cream and perhaps a sip of coffee with some more of the whipped cream on top, you've got yourself a moist and memorable morning treat.
Baileys Irish Cream Whipped Cream Recipe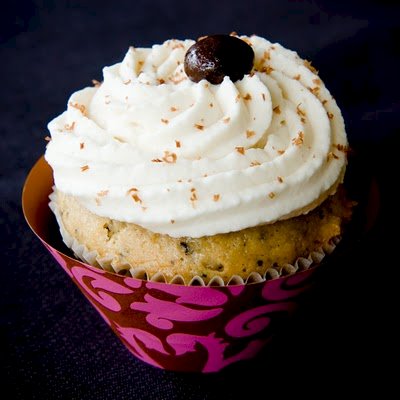 The Baileys Irish Cream whipped cream frosting is such an important part of this cupcake that I am putting the frosting recipe first!
Mudslide Cupcake Recipe
Bride and Groom 3.0 Mudslide Cupcake Video Review
This video not only contains the mudslide cupcake review but also some marital advice involving bodily functions. I think it may be the first time the f-word has been used on this site (the one that rhymes with heart – did you think I meant the one that rhymes with luck?).
Happy 2010!
I want to take a moment at the end of this long post to wish all of my readers a Happy 2010! Did you make resolutions? I'm not big on resolutions, but I've made one that requires no effort on my part: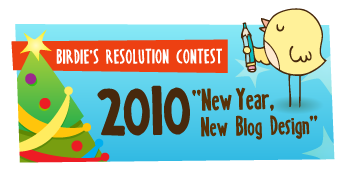 If I win Birdie's Resolution Contest, I will get a cute new blog design in 2010. Wish me luck! If you'd like, you can enter, too, on Gisele Jaquenod and Birdie.