Russian Piping Tips Are the Cheater Tips You Need
Published , Last updated by
Stef
Disclosure: As an Amazon Associate, I earn from qualifying purchases.
This is a guest post written by Devon done in partnership with Kitchen Conservatory in St. Louis. Devon has spent a lot of time mastering Russian piping tips and is excited to share her findings with you.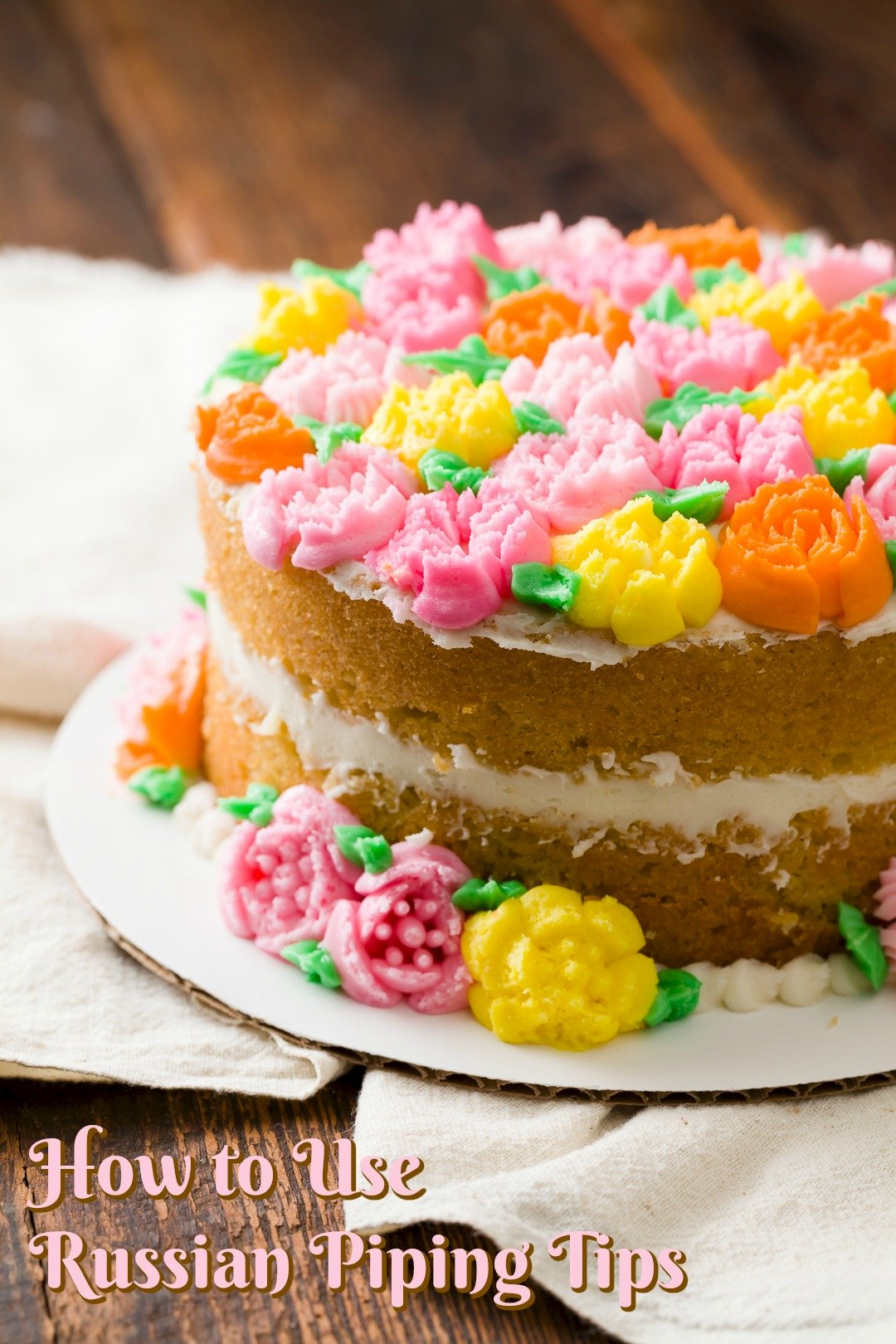 Have you seen these new Russian piping tips? I teach cupcake decorating classes and, after seeing countless videos online, couldn't wait to get my hands on them. They have been exploding in popularity over the last few months – and for good reason. They are easy to use (with a little practice, of course) and create beautiful designs with little time or effort. One of my fellow teachers calls them cheater tips; I told her to mind her own business. Supposedly, these tips came from Moscow and each design represents a different flower in Russia – that's the rumor, anyway.
I find that using a medium to firm consistency frosting works well for all the tips. Too soft or creamy of a frosting results in less detail or collapsed flowers – and nobody wants that. How can you tell if your frosting is a medium or firm consistency? I like to watch it in the mixer. As your buttercream gets firmer, it will form peaks as the paddle moves away from the sides of the bowl – the stiffer the peaks, the firmer the frosting. You can also pinch a little bit between your fingers and as it gets firmer, it will be harder to pull your fingers apart (don't panic – it's not like superglue, it just offers a little resistance). If the frosting gets a little too soft while working with it, you can simply pop the filled piping bag in the fridge for a few minutes to firm the frosting up.
I have had good luck using American buttercream. It tends to be a little more substantial and the consistency can be easily adjusted by adding more powdered sugar or milk. Plus, it's a cinch to make. I haven't yet tried using Swiss or Italian meringue buttercreams, but I suspect that they will be too soft to really hold the shape created by these tips.
The tips (all made by Ateco) begin at number 241. Tips 241, 243, and 247 absolutely require a firm frosting. Anything softer doesn't hold its shape well. With the other tips, a medium consistency produces more of an open flower vs. a crisp flower.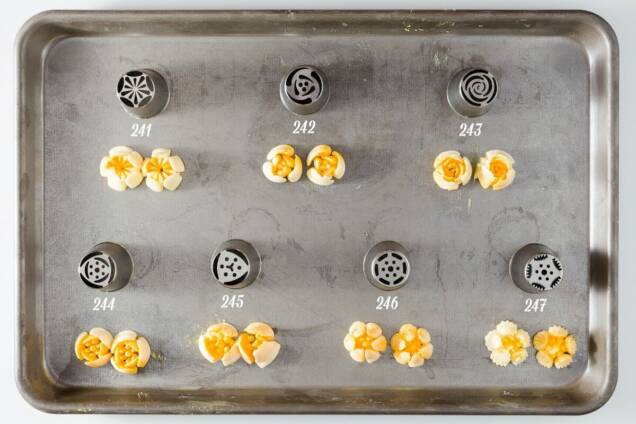 Here are my top 5 tips for using Russian tips:
Practice – they work just like other tips, but you have to get a feel for them and the correct consistency of frosting. It is almost a rule that the first flower never comes out right; don't get discouraged, keep going!
Add a leaf – you will end up with some spaces between your flowers and a leaf will fill the gap nicely. (I like Ateco tip 352 for this.)
Play with height – some of the tips are better suited than others for taller flowers. I've had the best luck with tips 242, 244, 245 and 247.
Play with design – these tips look great on cakes or cupcakes. A single flower with a little leaf looks great on a mini cupcake. Cover the entire surface of your cake, do an elegant bouquet on one edge, add some along your border, or add these to a simple naked cake for a dramatic presentation!
Go for color – mix and match colors for a pretty bouquet. I like gel paste colors; the colors are very concentrated, so you don't need very much and they are easy to blend. Use pastels for a pretty Easter or Mother's Day cake or bright bold colors for a fun birthday cake.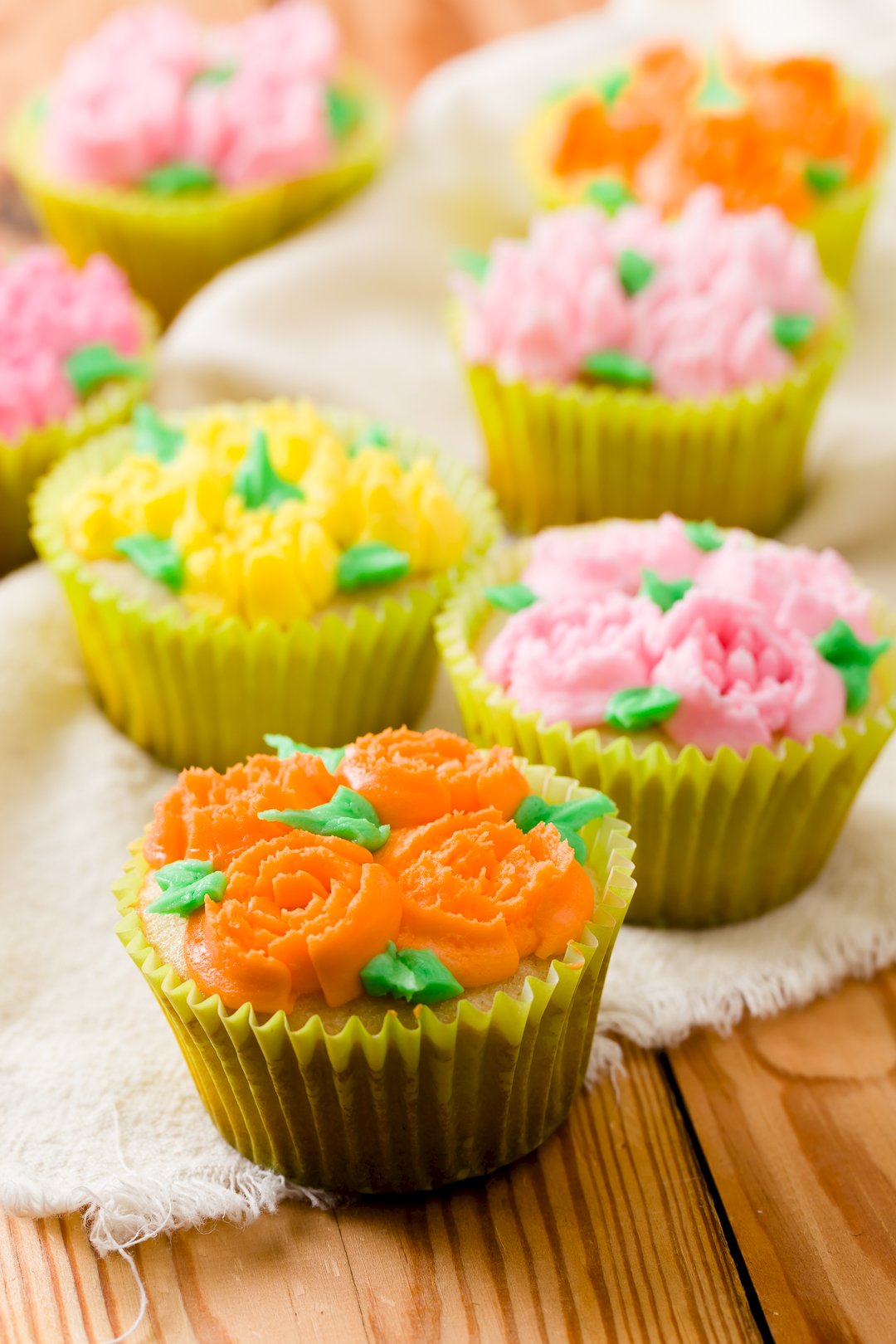 If you plan to use Stef's delicious (like, forget the cupcake and grab a spoon delicious) vanilla bean buttercream, here are some "tips" for using that frosting with Russian tips:
Vanilla bean buttercream is a very soft consistency – I added an extra cup of powdered sugar to bring it to a firmer consistency so it would be able to hold the shape of the piping tips. If you prefer more of a medium consistency, try adding half a cup of powdered sugar.
The recipe calls for vanilla bean paste, which gives it all those beautiful vanilla specks. If you are coloring the frosting, you might want to substitute vanilla extract. I would suggest clear vanilla extract if you want a bright white.
The recipe doesn't make a large quantity (I got about 1 1/2 cups), so you might consider doubling or even tripling the recipe if you have a lot of decorating to do… or if you grabbed your spoon – no judging.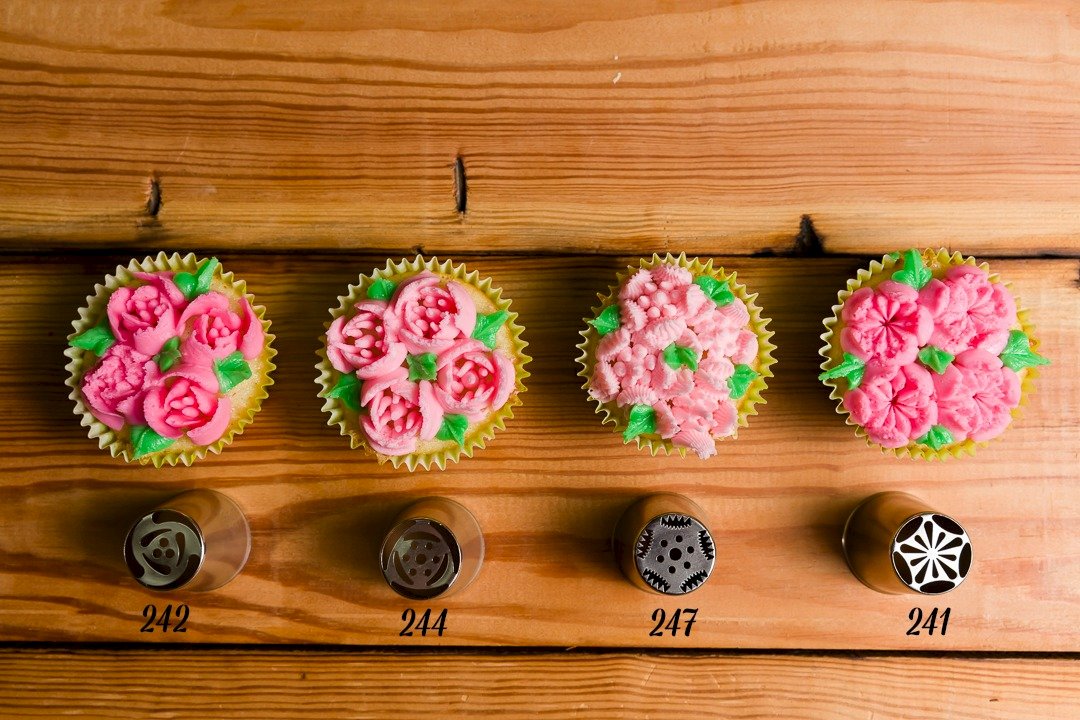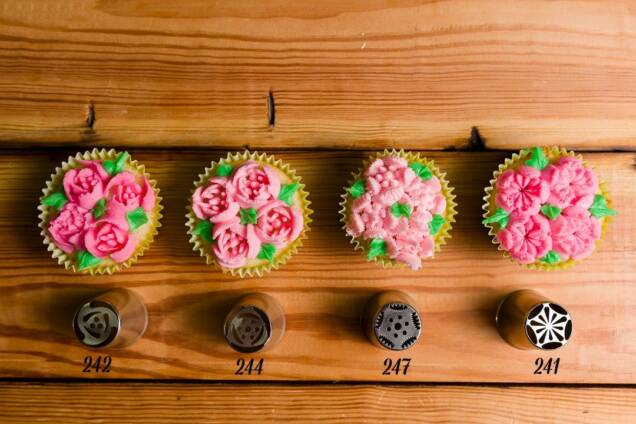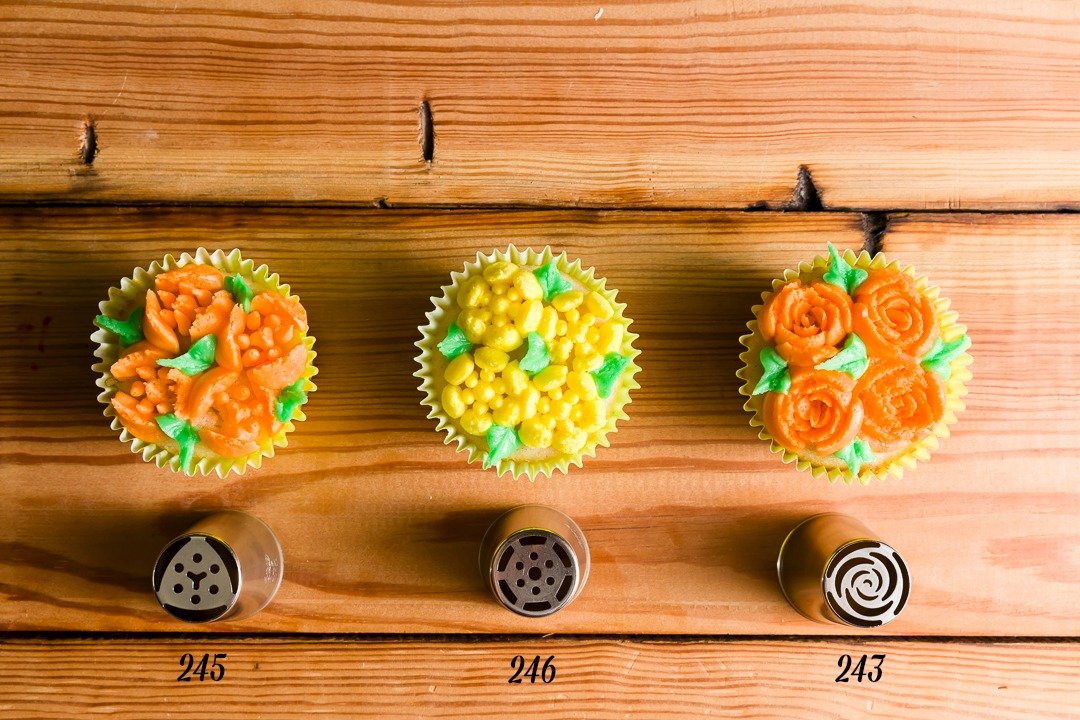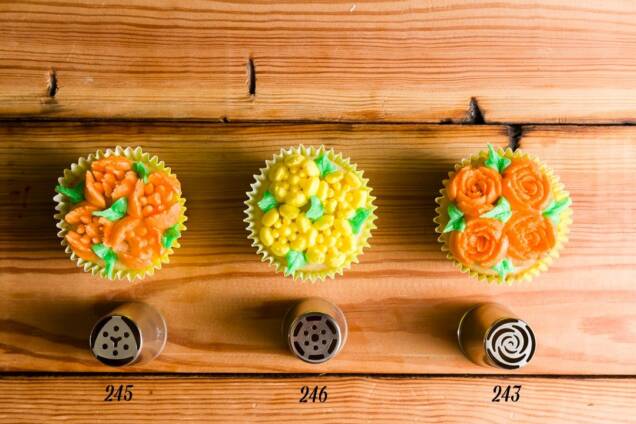 Lastly, if you missed my last post on Cupcake Project, you might not know that I think everyone should use couplers when piping frosting. When working with Russian tips, you'll need a large coupler.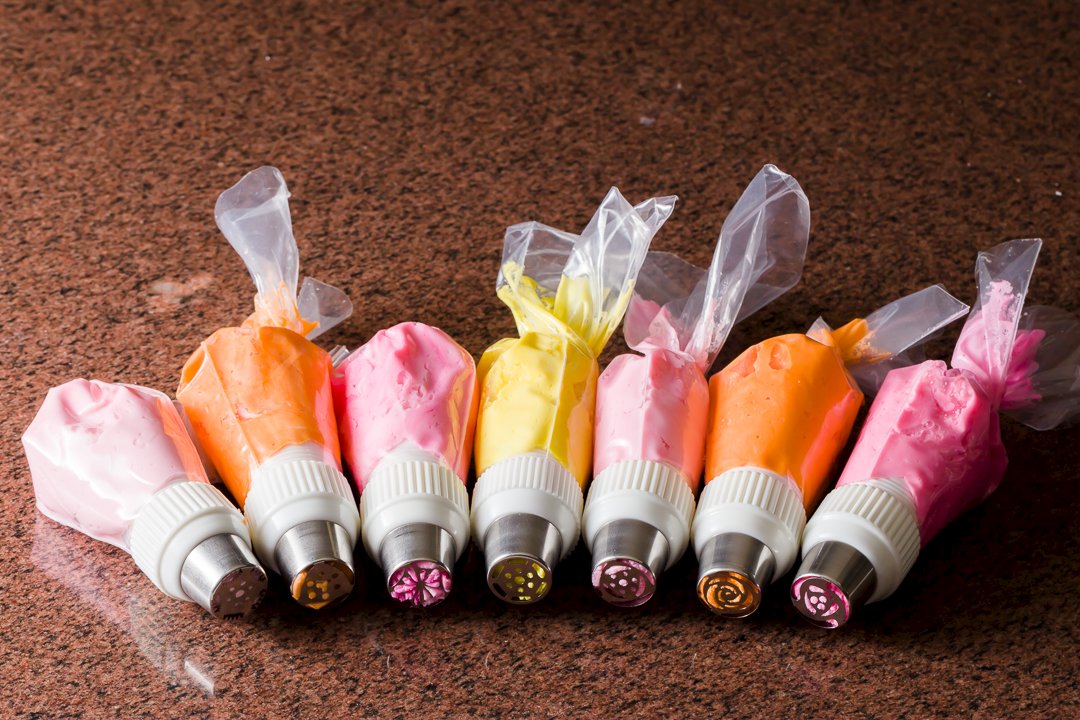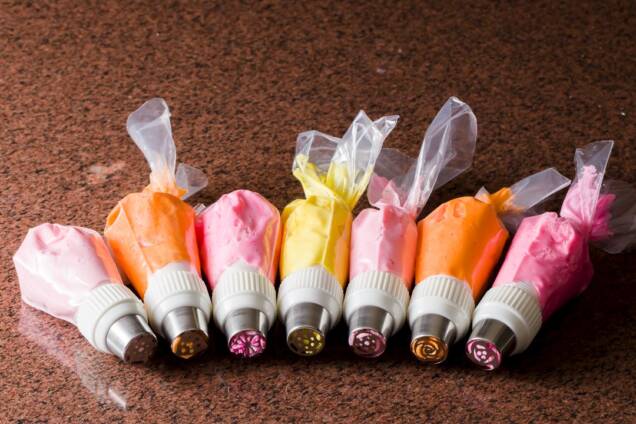 Have you worked with Russian piping tips? Tag #cupcakeproject in your creations on Instagram!
Stay Connected!
Join my mailing list - and receive a free eBook!