Mojito Bars are Lime Bars for Grown Ups
Disclosure: As an Amazon Associate, I earn from qualifying purchases.
Mojito bars are lime bars with an adult twist. They're made with mojito curd and a crisp, buttery crust and taste like a mojito in solid form. All of the classic flavors of the cocktail shine through – rum, sugar, lime juice, and mint.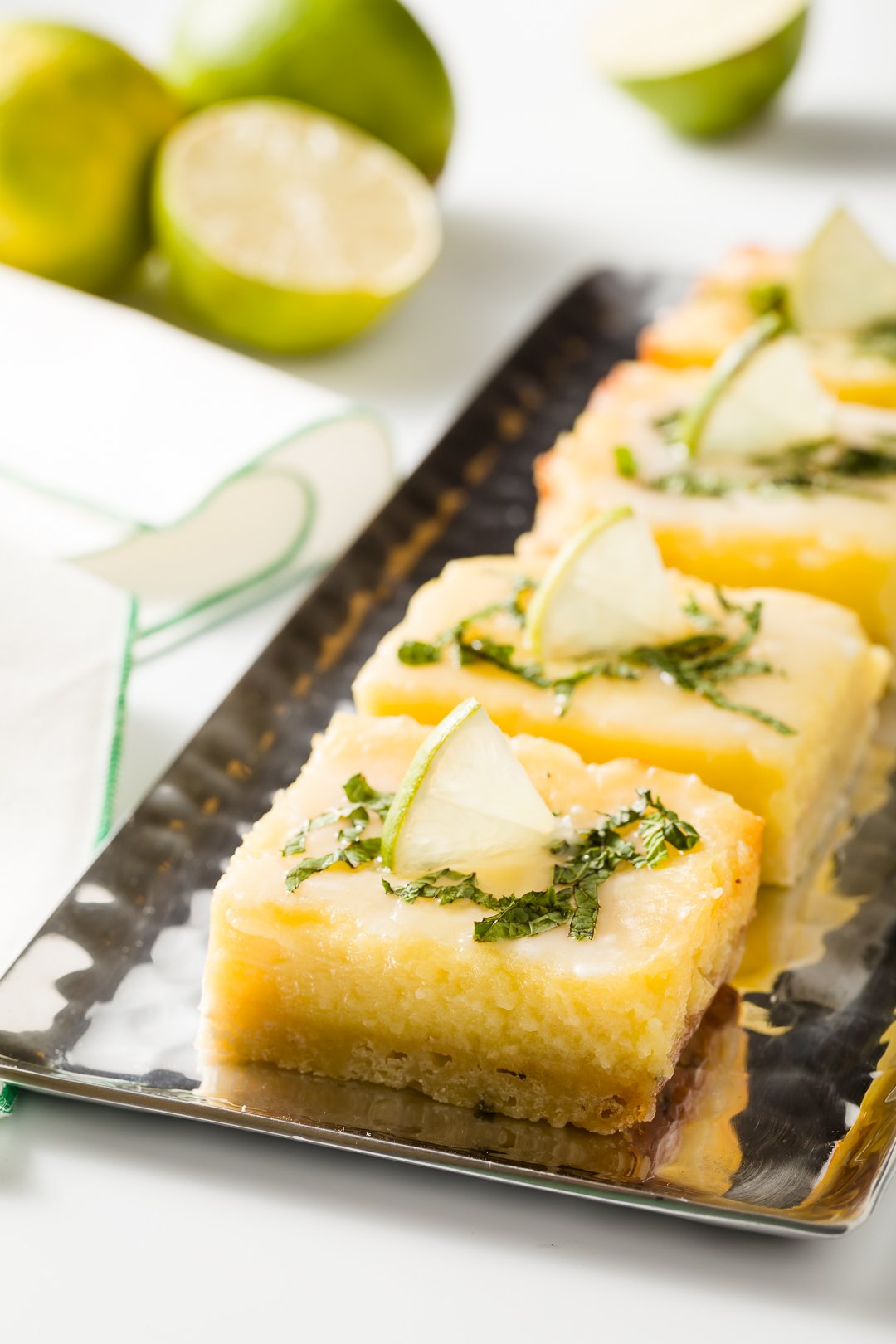 In an act of absolute insanity, I gave away almost of all of my finished mojito bars to my neighbor. I had played with recipe development and photography for so long that I was ready to move on. (Does anyone else get that way after baking for a long time?)
By the next morning, I was no longer tired of looking at the mojito bars. In fact, I craved one. At first bite, I realized my mistake. My mojito bars were crazy good, like lime bars for grown ups – I wanted every single one of them back!
Sadly, of the very few mojito bars that I hadn't given away, I had to part with another one. My mother-in-law was watching my son and it only seemed sporting to give her some dessert. She said these mojito bars with their lime, mint, and rum filling and their crisp buttery crust made her top five list of everything that I have ever baked.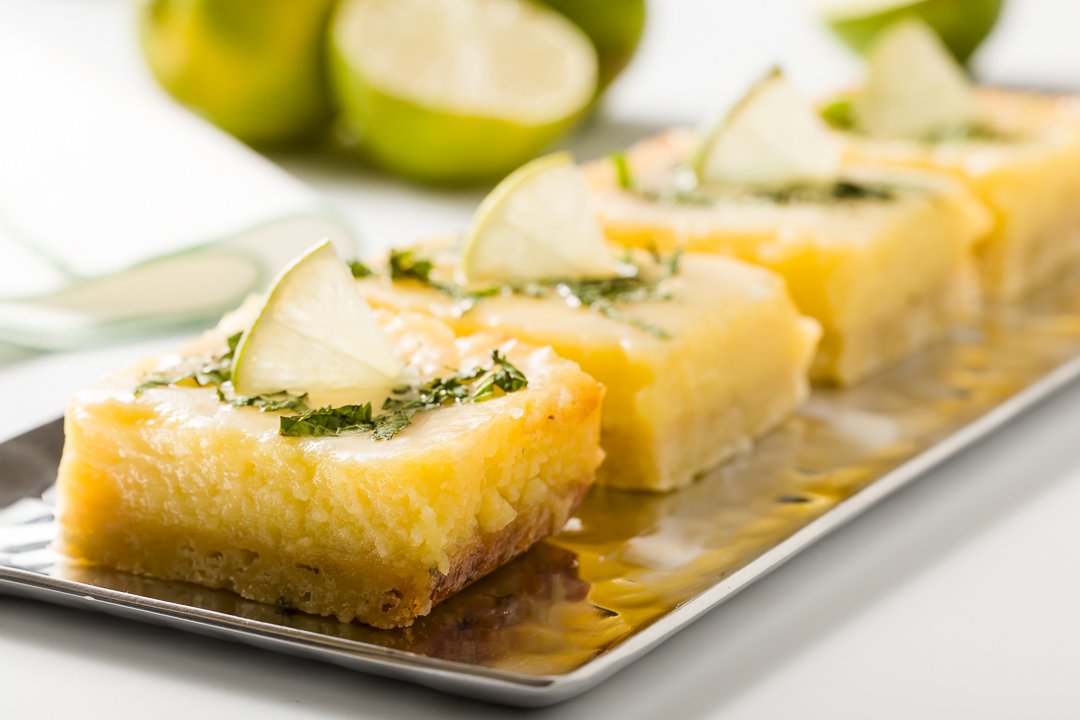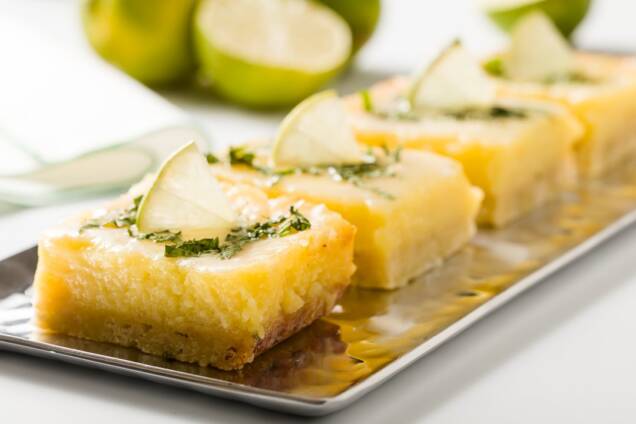 Frozen Mojito Bars
When frozen, my mojito bars taste like an icy drink in dessert format. The next time I make these (and there will definitely be a next time), I will throw the whole batch in the freezer immediately instead of giving them away. I'll eat them straight from the freezer whenever I want a special treat!
What You'll Need to Make Mojito Bars
These mojito bars are made using my mojito curd. Make up a batch of curd before beginning this recipe.
Mojito Bars
Freezing these mojito bars is like eating your favorite drink.
Ingredients
1/2

cup

unsalted butter

cold

1/4

cup

sugar

1

cup

all-purpose flour

8

mint leaves

1

recipe of mojito curd
Instructions
Preheat oven to 350 F.

Place all ingredients except the curd in a food processor and pulse together to form fine crumbs.

Press into the bottom of a greased 8"x8" pan and bake for 25 minutes or until light golden brown.

Top prebaked bar base with curd and return to 350 F oven for 25 minutes or until the edges of the bars are set but the inside is still jiggly.

Cool to room temperature and then chill in the refrigerator for at least four hours before slicing and serving. Optionally garnish with additional mint leaves and lime.
Nutrition
Calories:
153
kcal
|
Carbohydrates:
17
g
|
Protein:
1
g
|
Fat:
8
g
|
Saturated Fat:
5
g
|
Cholesterol:
20
mg
|
Sodium:
29
mg
|
Potassium:
14
mg
|
Sugar:
9
g
|
Vitamin A:
265
IU
|
Vitamin C:
0.2
mg
|
Calcium:
5
mg
|
Iron:
0.5
mg
Note: This recipe was originally developed for Go Bold with Butter.