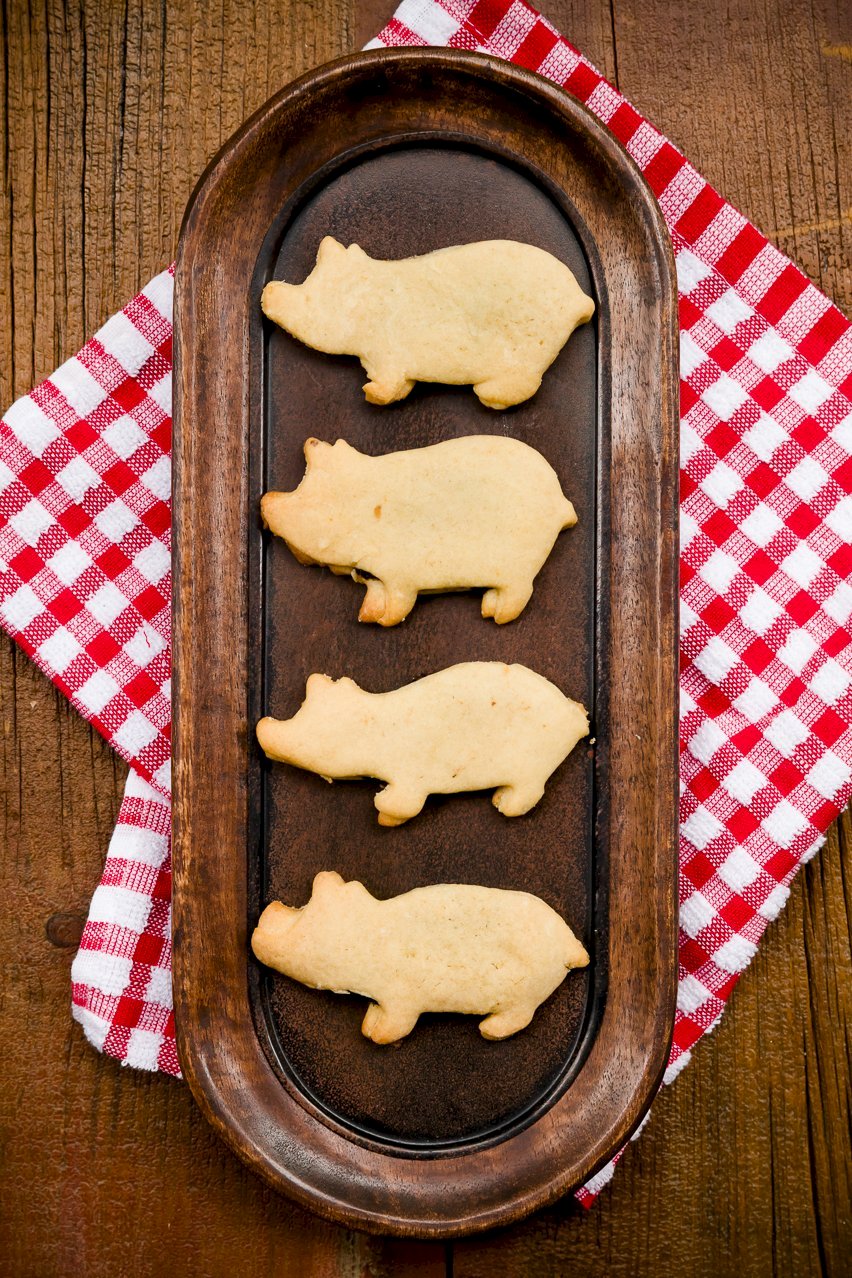 Do you prefer figs or bacon? I posed this question on the Cupcake Project Facebook page and bacon beat figs almost two to one. Tracy Murray Mayer summed up the bacon lovers' responses with her answer, "Always bacon. Tasty, salty, fatty, yummy bacon!" For her and all the other bacon fans out there, I present pig newtons – fig newton-like cookies stuffed with bacon jam instead of fig filling. The pig shape is optional, but I say it's worth it to go whole hog.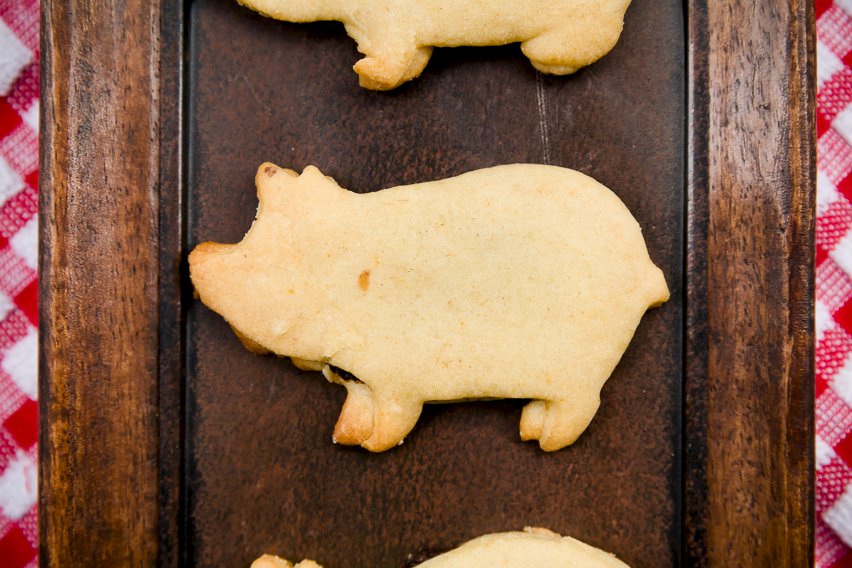 Some say that the bacon in desserts craze is past its prime, but that's hogwash! Bacon desserts are here to stay, and pig newtons – with their sweet and salty nirvana – may be your new favorite one! Give them a try and let me know if your tasters go hog wild for them – I sure did!
Products Related to Pig Newtons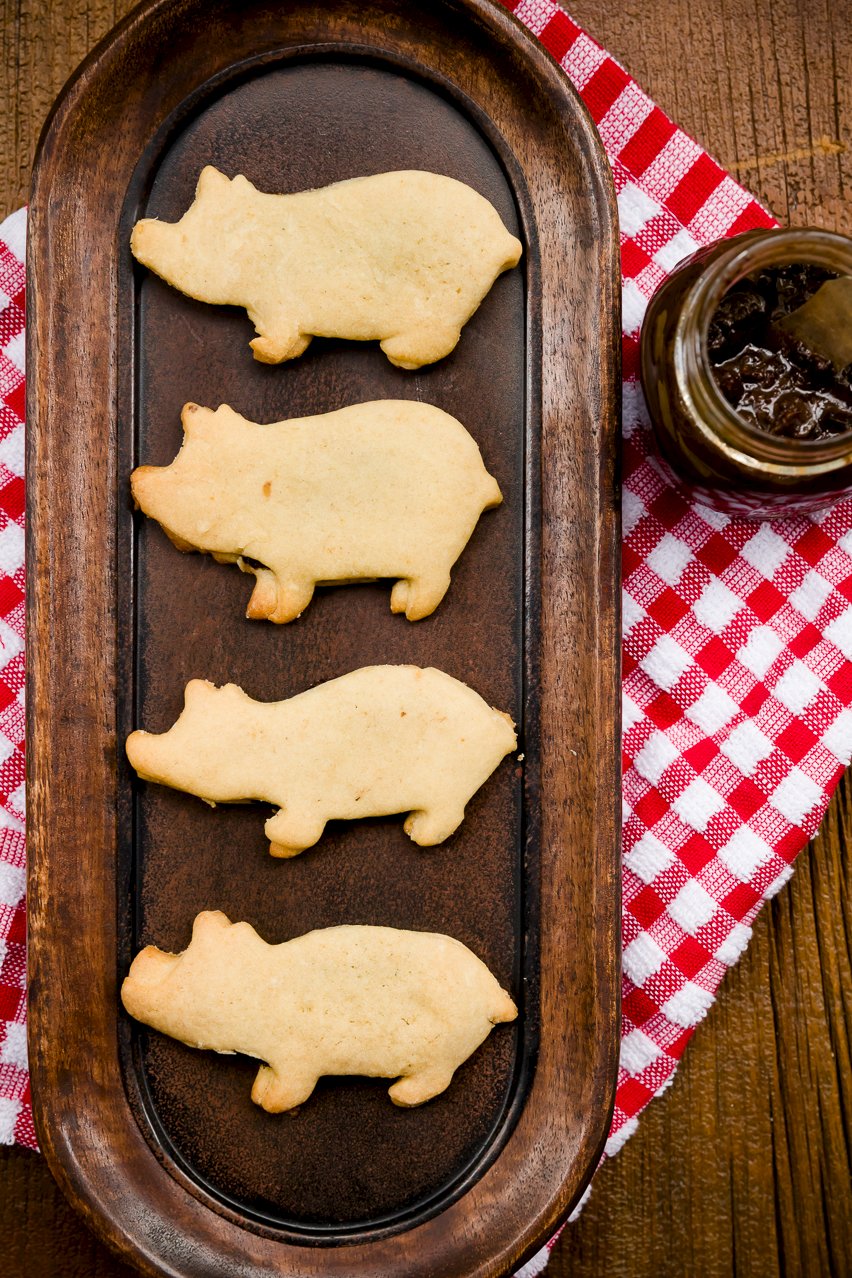 As I said above, you don't have to use a pig cookie cutter. But, don't you want to? (View on Amazon)
You'll need bacon jam. You can buy some or make your own. I suggest my chocolate bourbon bacon jam. (View on Amazon)
I always bake cookies on a Silpat. It makes cleanup so much easier and I don't have to worry about the cookies sticking. Parchment paper would also work. (View on Amazon)
Pig Newton Recipe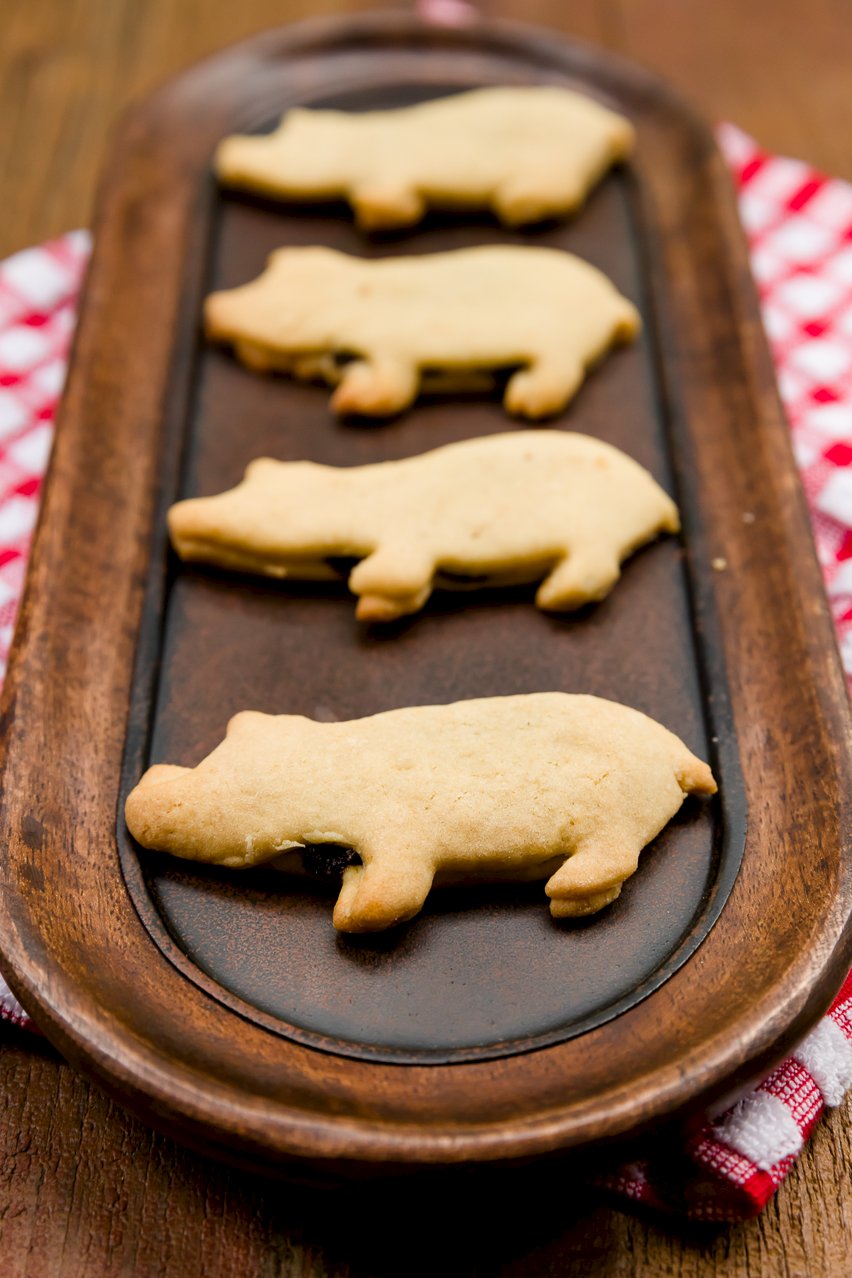 I wanted my pig newtons to be as close to fig newtons as possible with the exception of the shape and bacon jam. To create them, I made just a few minor adjustments to Brave Tart's recipe for homemade fig newtons as found on Serious Eats:
Make fig newton dough according to Brave Tart's instructions on Serious Eats.

Prepare a half recipe of bacon jam filling (or a full recipe if you prefer a thick filling) by following Brave Tart's filling instructions, but replacing the fig with bacon jam. Note: If your bacon jam recipe is already very sweet, you may not want to add as much sweetener to the filling as the recipe calls for. My chocolate bourbon bacon jam is not particularly sweet, so adding honey to it made the sugar level more fitting for a cookie.
Roll the dough according to Brave Tart's instructions, but instead of shaping it as she suggests, use a pig cookie cutter.
Spread bacon jam to your preferred thickness on half of the pigs and cover each jammed pig with a jam-free pig.
Bake and cool according to Brave Tart's instructions.
If not eating immediately, store in the refrigerator and microwave for a few seconds just prior to serving.