French Buttercream Frosting
Disclosure: As an Amazon Associate, I earn from qualifying purchases.
Egg yolks give this exquisite buttercream a rich flavor and dense consistency. Perfect for any home pâtisserie, this buttercream is great for covering cakes or cupcakes.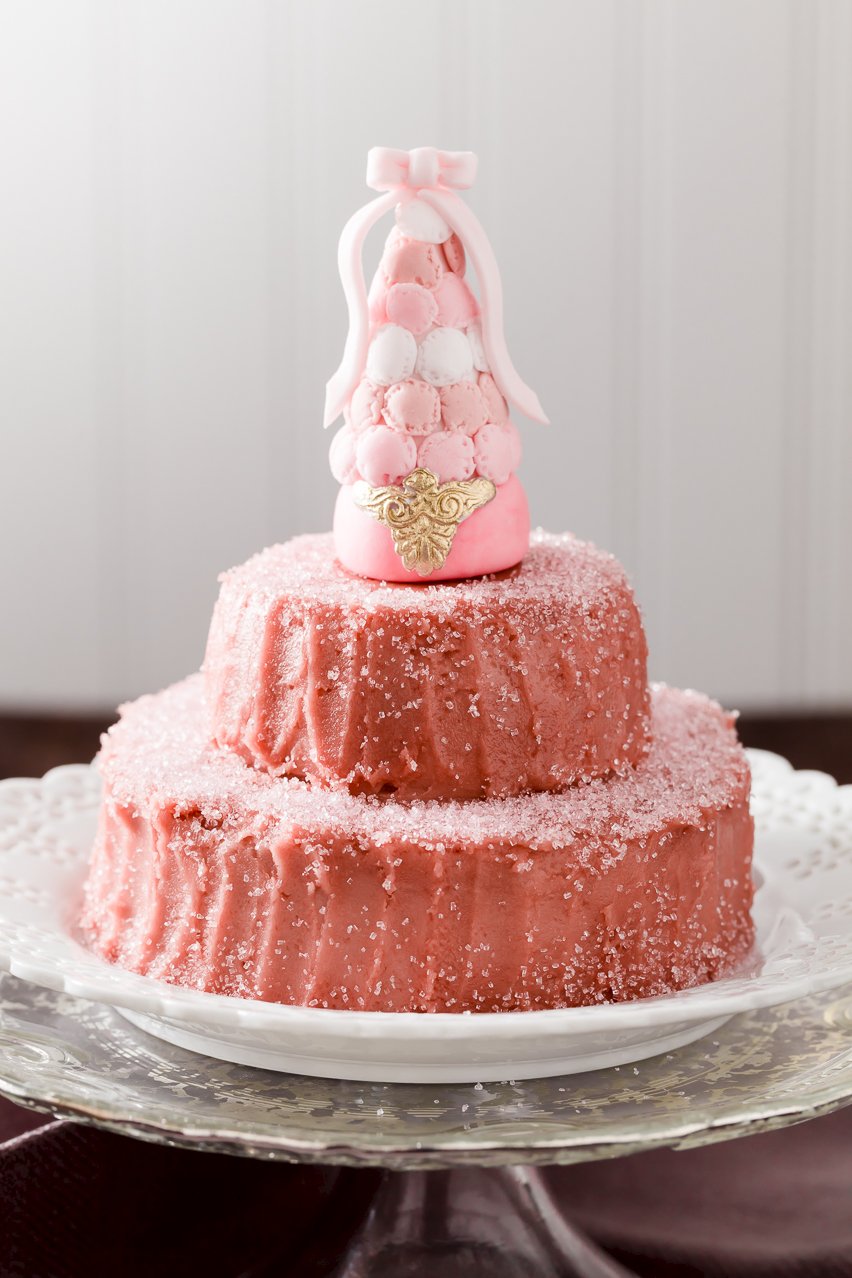 French Buttercream Frosting Recipe
Ingredients
Ingredients
9

tablespoons

granulated sugar

1/4

cup

water

5

large egg yolks

pinch

salt

1 1/2

cups

unsalted butter

cold

2

teaspoons

vanilla extract
Instructions
Instructions
Remove butter from the refrigerator and cut into tablespoon-sized pieces. Leaving the butter out while you work on the next few steps gives it just the right amount of time to soften slightly (touching it will leave a tiny indentation) while still ensuring that it is quite cold.

Place sugar and water in a small heavy-bottomed pot on low heat. Whisk to dissolve the sugar.

Once sugar is dissolved, raise heat to medium-high and stop whisking. Heat until sugar syrup reaches 240 F according to a candy thermometer (soft ball stage). Once the temperature gets above 210 F, monitor it closely; the temperature can increase very quickly.

While the sugar syrup comes to temperature, in a stand mixer fitted with the whisk attachment, whisk egg yolks and salt until frothy (about five minutes on high speed). Once the sugar syrup is ready, turn the mixer on low speed and very slowly drizzle the hot syrup into the center of the bowl. Be very careful during this stage as there are three potential things that could go wrong. If the mixer is on too high, the syrup could splatter and burn you. If the syrup hits the sides of the bowl, it will stick and crystallize immediately. If you pour in the syrup too quickly, it can cook the eggs. Pour the syrup slowly and steadily into the center and you'll be fine.

Whisk on high speed for ten minutes or until the bowl cools to room temperature. If the bowl feels at all warm, keep whisking.

Switch to the paddle attachment and, on medium speed, beat in the butter one tablespoon at a time.

Turn the mixer up to high speed and keep beating until the frosting is light and fluffy. During this process, the frosting may look soupy or curdled. Just keep mixing and eventually it will come together again and become beautiful frosting (this can take up to ten minutes).

Mix in vanilla.
Notes
Use immediately, refrigerate in an airtight container for up to one week, or freeze for up to 2 months. Allow refrigerated or frozen buttercream to come to room temperature and then beat until it becomes light and fluffy again before spreading or piping on cakes. Store cakes frosted with French buttercream in the refrigerator, but always bring to room temperature before serving. If not using immediately, allow to come to room temperature then beat until it becomes light and fluffy again before spreading or piping on cakes.
Nutrition
Calories:
396
kcal
|
Carbohydrates:
14
g
|
Protein:
2
g
|
Fat:
37
g
|
Saturated Fat:
22
g
|
Cholesterol:
213
mg
|
Sodium:
10
mg
|
Potassium:
22
mg
|
Sugar:
13
g
|
Vitamin A:
1225
IU
|
Calcium:
25
mg
|
Iron:
0.3
mg