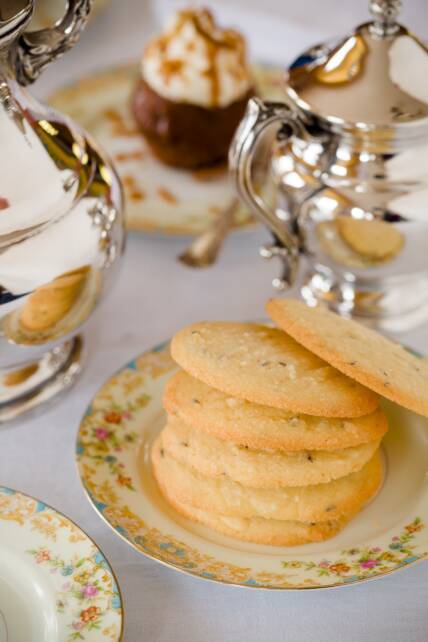 Shrewsbury biscuits (sometimes called Shrewsbury cakes) are classic British butter cookies with a totally unique flavor profile.
I baked Shrewsbury biscuits in preparation for the Downton Abbey premiere of Season 4 in the U.S. on January 5.   Shrewsbury is not only a British town, but it is also the name of the town right next to mine here in Missouri.  Clearly, I was destined to bake Shrewsbury biscuits.  I also created sticky toffee pudding cupcakes for the occasion (you can see them in the background of the photo above).
Shrewsbury Biscuit Recipe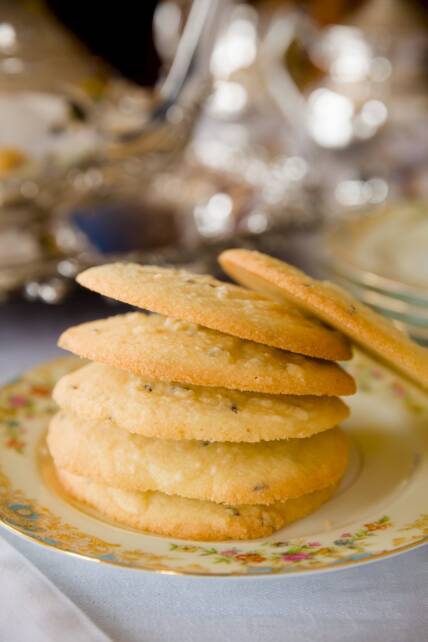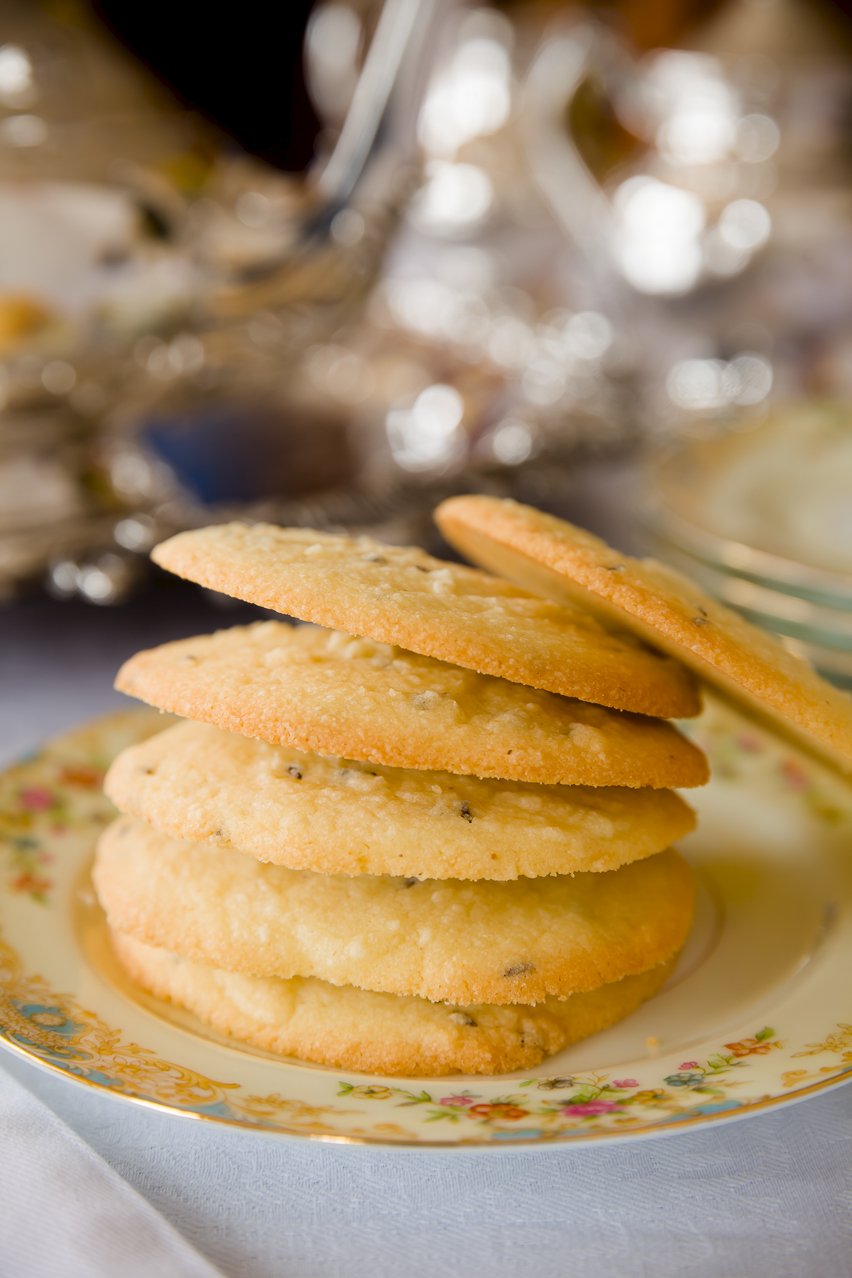 My recipe for Shrewsbury biscuits is an adaptation of a recipe from the captivating site, The Cookbook of Unknown Ladies.  The Cookbook of Unknown Ladies explores recipes from a book of the same name.  That book is "a manuscript recipe book in the collections of Westminster City Archives. The recipes, recorded in several different hands, span 150 years of British cookery, providing a fascinating insight into culinary craft of the Georgian and Regency periods."  I also used a post on Shrewsbury biscuits from Mouthful of Paradise as inspiration.