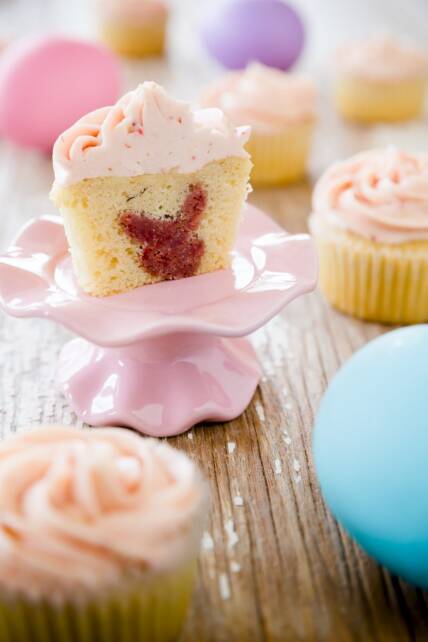 Imagine the look of delight on someone's face when they break open an Easter cupcake and find a bunny inside!  These Easter cupcakes – or super fun spring cupcakes – will brighten anyone's day.
The idea for these hidden bunny Easter cupcakes started with a book.
I introduced all of you to Amanda earlier this year when she wrote a guest post on Cupcake Project about Ultimate Vanilla Cake.  Amanda is wildly talented and you will be blown away by the pages and pages of adorable ideas in her book.  Have a peek:
Amanda and I will meet in person for the first time in early April at a very special King Arthur Flour event (more on that in a later blog post) and I can't wait!!
Although Amanda did not make these exact Easter cupcakes in her book, she shared the tools and techniques that made my cupcakes possible.
Here's the trick to Easter cupcakes with a surprise bunny inside: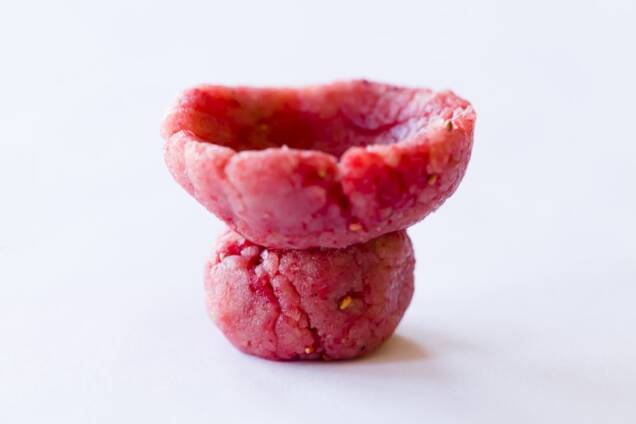 True, this looks nothing like a bunny.  We have to think in three dimensions.   If you take this ball with a bowl on top of it and slice it down the middle, you end up with a bunny.
The bunny is made of what Amanda calls "cake mixture."   It's a combination of frosting and cake.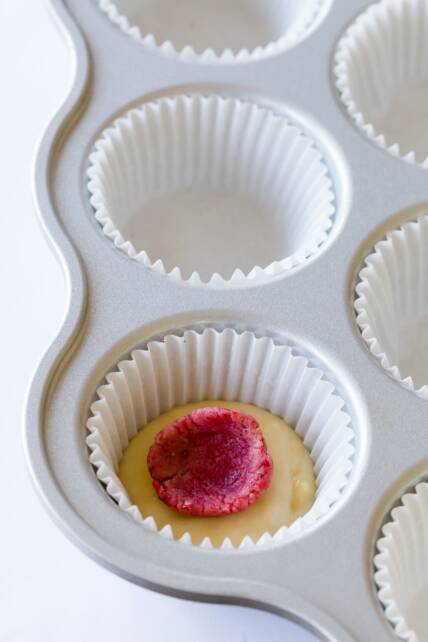 To make the surprise bunny inside, fill cupcake liners just 1/3 full with your cupcake batter.  Then, place the ball and bowl shape exactly in the middle of the batter.  As you see above, it should rise slightly over the batter.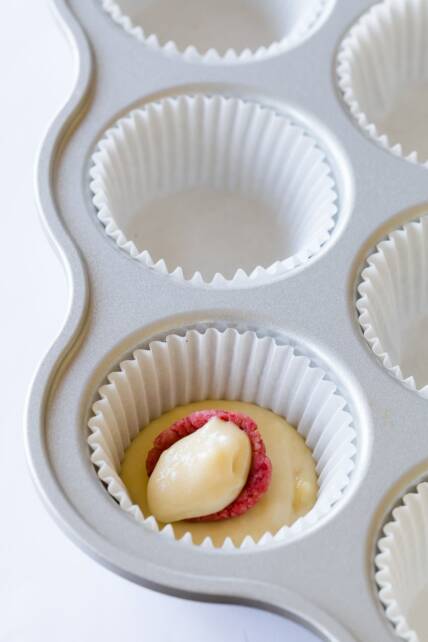 Place a small dollop of batter into the bowl you made.  This ensures that there will be yellow cake between the bunny's ears.
I highly recommend that you do one or two test cupcakes to get the knack of this before baking all of the batter.  It can take some tweaking to make the bunny the perfect size and to get the batter to rise just the right amount.