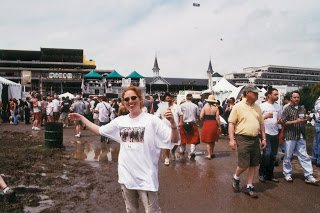 In 2004, I went to the Kentucky Derby for my birthday. There were no Kentucky Derby cupcakes there, just a lot of rain. It rained so hard that they had to shut down the betting systems due to flooding. Jonathan and I had to walk in puddles of floating cigarette butts, beer bottles, and other things I choose not to think about.
We were in the infield. For those not in the know, the infield is not the dressed up fancy hat Derby that you see on TV. In fact, you can't really see the races from the infield except on a big screen. However, it's a big party atmosphere and being there was a blast, especially since I won my bet!
This year's Derby is on Saturday! My Kentucky Derby Pie cupcakes dreamed that they were in the Derby: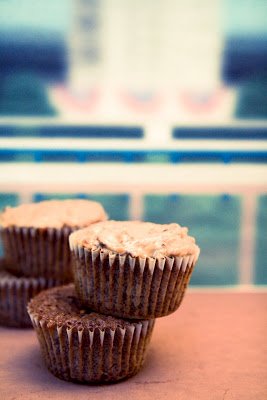 It was a photo finish!
What is Derby Pie?
As described on Wikipedia, "The pie is a chocolate and walnut tart in a pie shell usually with a pastry dough crust. It is also commonly made with pecans, chocolate chips and Kentucky Bourbon. Popular additions are butterscotch, caramel, and other types of nuts."


What is a Derby Pie Cupcake?
My Derby Pie cupcakes are chocolate cupcakes with Derby Pie filling mixed in. They are topped with a bourbon buttercream mixed with more Derby Pie filling.
The Derby Pie Cupcake Recipe: The Chocolate Cake
For the chocolate cake, I used chockylit's recipe that I featured in my Better than Sex Chocolate Cupcakes.
The Derby Pie Cupcake Recipe: The Derby Pie Filling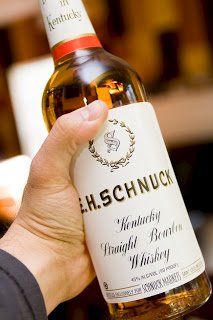 The second part of the Derby Pie cupcake recipe is a Derby Pie filling recipe that I got from Allrecipes. I made it with walnuts instead of pecans. However, either nut would be good.