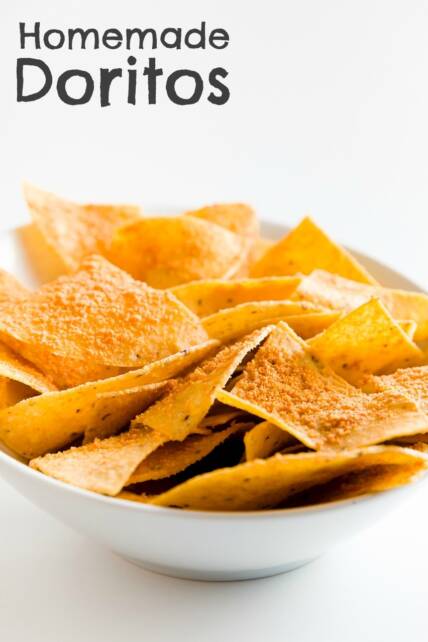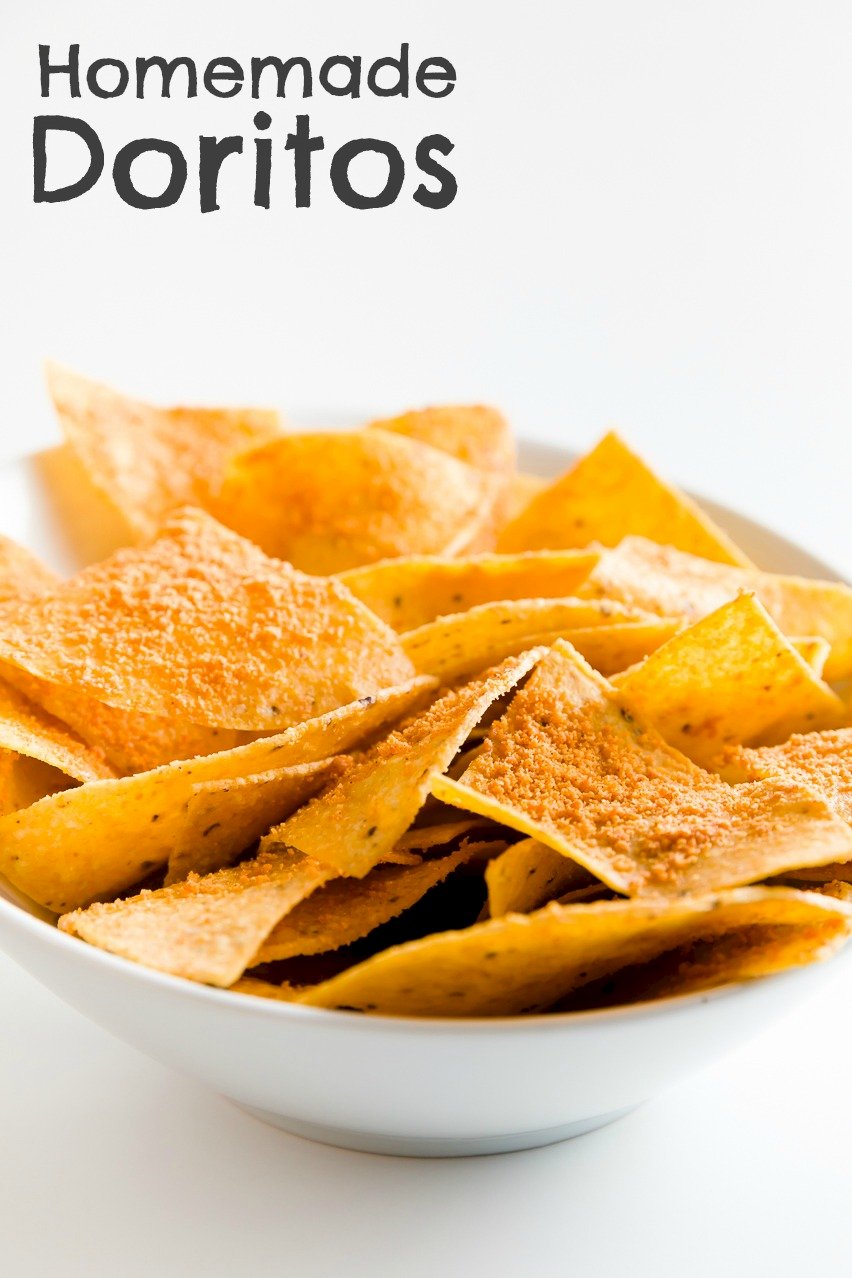 Yes, you can make homemade Doritos!  Homemade Doritos don't taste exactly like store-bought Doritos, but they are close enough that you'll be shocked that you made the Doritos yourself using simple ingredients.  As I write this post, my grandmother is in the other room asking me the question that I'm sure is on many of your minds, "Why the heck would you make homemade Doritos when you can just buy them?"  "Why make anything from scratch?" I retort.  "There is an immense joy in making something yourself and knowing exactly what you are feeding your family and friends."
Homemade Doritos Recipe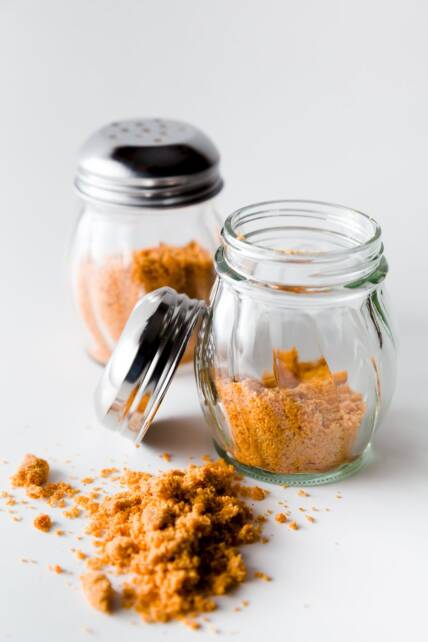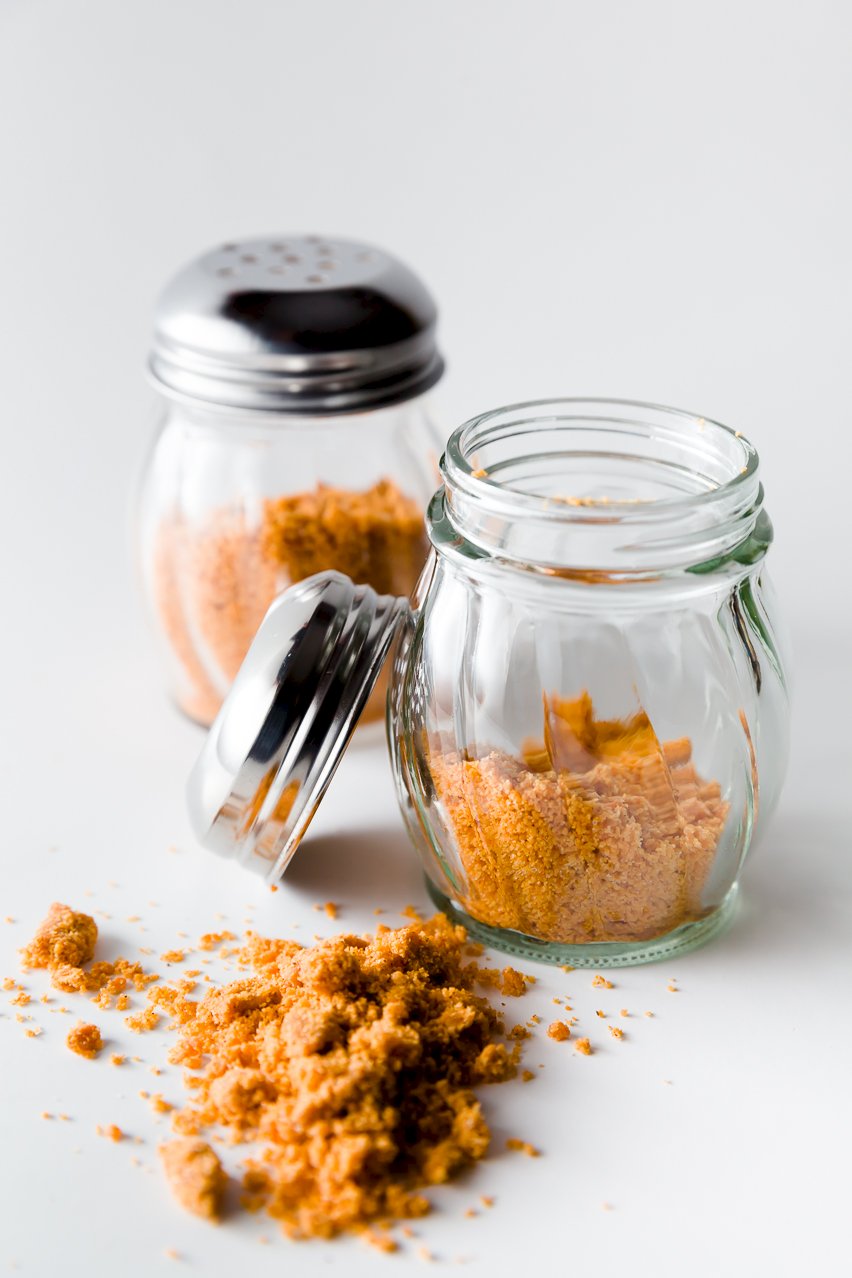 You'll also need nacho cheese powder.  Luckily for you, there's a nacho cheese powder recipe on Cupcake Project!
If you've tried this recipe, please RATE THE RECIPE and leave a comment below!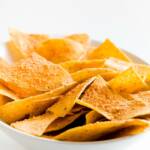 Homemade Doritos
Yes, you can make homemade Doritos!  Homemade Doritos don't taste exactly like store-bought Doritos, but they are close enough that you'll be shocked that you made the Doritos yourself using simple ingredients.
Ingredients
Tortilla chips

Oil spray

Nacho cheese powder

to taste
Instructions
Spray oil on both sides of tortilla chips. This helps the nacho powder to stick.

Quickly sprinkle nacho cheese powder on both sides of chips.

Eat up!