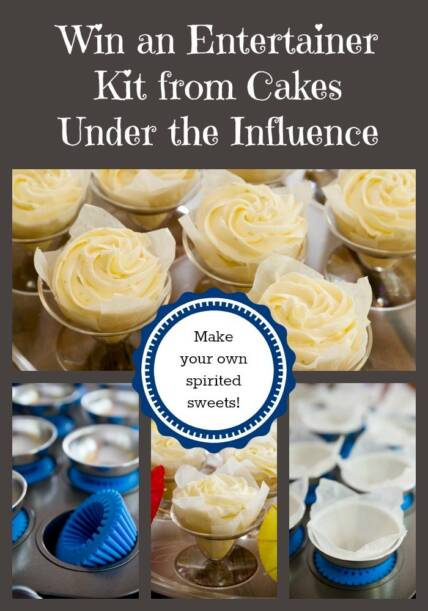 In my recent margarita cupcake post, I shared the new cupcake innovation from Cakes Under the Influence that allows you to bake cupcakes perfectly sized for cocktail glasses.  Now, here's your chance to win a Cakes Under the Influence Entertainer Kit!!
The Entertainer Kit (a $90 value) comes in your choice of margarita or martini (tough call!) and it includes:
a recipe app for Android and iOS devices to get you started with dozens of recipe ideas,
12 silicone baking molds and 12 metal cocktail-shaped cups,
24 custom-sized cupcake liners,
24 margarita or martini acrylic serving cups, and
two serving trays that the serving cups snap on to.
To enter, complete the Rafflecopter form below: