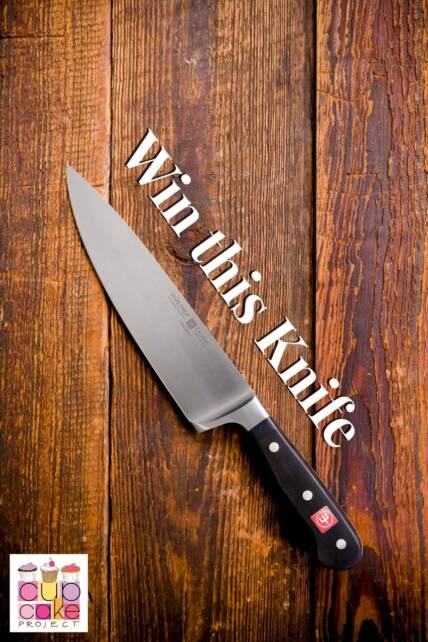 Today, I'm super excited to share that Craftsy is giving away a WÜSTHOF CLASSIC 8-inch Cook's Knife valued at $165 to a Cupcake Project reader!
When I wrote about zesting lemons with a knife this January, I told you about Craftsy's life-changing free online knife skills course.  I shared that I donated all of the knives shown below after taking the course and learning about which knives I really needed.
Warning: Do not store your knives like this.
I replaced those knives with these:
I have been LOVING these knives!  My friend brought over a pineapple the other day, and I jumped at the opportunity to cut it up.  I'm officially a knife nerd.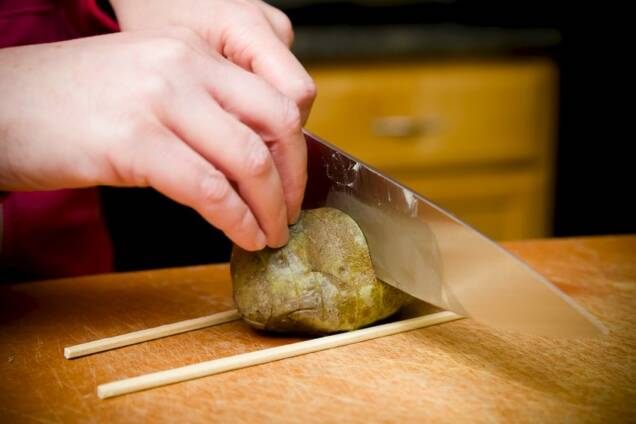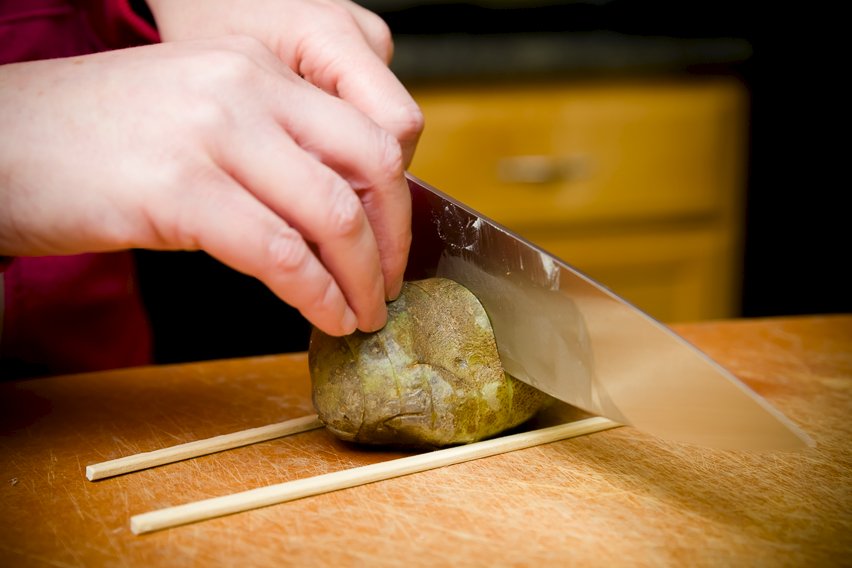 Did you see my rainbow potato?  To make it, I thinly sliced a potato using the WÜSTHOF CLASSIC 8-inch Cook's Knife.  The cuts were so clean due to the quality of the knife.  The chopsticks were there to make sure that I didn't cut all the way through the potato.
Today, along with Craftsy, I'm offering you an opportunity to enter to win the WÜSTHOF CLASSIC 8-inch Cook's Knife valued at $165!
How to Enter
To enter, head over to Craftsy any time this week and fill out the special entry form just for Cupcake Project readers.  Good luck!!
Bonus: International readers can enter this one too!  Hooray! :)
This post was sponsored by Craftsy.  I'll be working with them throughout the year and sharing reviews, recipes, and tips from the classes that I take.