I've been telling you about amazing Craftsy courses for almost year and this is the first time I've shared a cupcake class.  It's about time.  :)
Today, I get to give away a free Craftsy cupcake class with Jennifer Shea!
Jennifer is the founder of Trophy Cupcakes & Party with five Seattle locations.  You guys know that I'm crazy picky about my cupcakes.  I told Craftsy that I wouldn't write about Jennifer's class, The Perfect Cupcake, unless I was truly impressed with what I saw.  Luckily, Jennifer shares my passion for experimentation and baking with the best ingredients you can get your hands on.  I left the class inspired.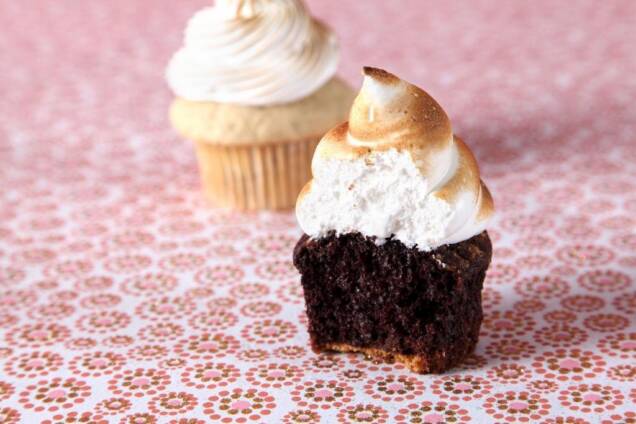 Jennifer talks a lot about the idea of layering flavors beyond just a cupcake and a frosting.  For example, her s'mores cupcake (shown above) starts with a graham cracker crust topped with a layer of chocolate.  That is covered with chocolate cupcake batter and sprinkled with more graham crackers and chocolate before baking.  The whole thing is finished with a toasted meringue frosting.
The course covers all of the cupcake baking basics, so it would be great to take if you feel like you need just a little extra help to get started in the world of cupcake baking.
As an experienced baker, I already have a favorite vanilla and chocolate cupcake recipe (If you haven't tried those recipes, what are you waiting for?) and I feel comfortable with all of the basic techniques, but I still learned from Jennifer's Craftsy course.  She has some really unique frosting techniques and you have to see how she makes her crème brûlée cupcakes.  I've never seen cupcakes made that way before – ever!
How to Win a Free Cupcake Class From Craftsy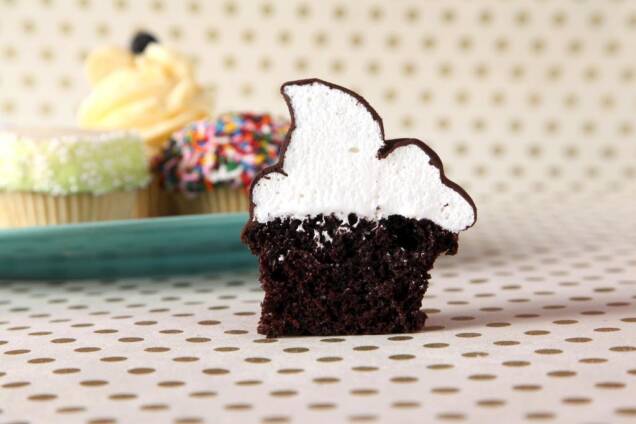 To win a free cupcake class, head over to Craftsy now to enter!  The winner will be selected on Saturday, September 27.  Good luck!