Croissants are a….  wait… I can't finish this sentence… too busy looking at that picture from Classic Croissants at Home and wanting a hot, buttery croissant NOW!  Seriously, I apologize that I can't make one materialize in your hand while you are reading this post.  OK, let's try again.
Croissants are a baked pastry that not many home bakers attempt – and there's a reason for that.  My friend Simone Faure, who bakes them daily at La Patisserie Chouquette in St. Louis, says that croissants require "time, patience, and good butter."  Even if you have all of those three magic ingredients, you can't make a great croissant without technique – and it is very hard to learn this from a blog or a book.  You need a teacher.
You could find a croissant class at a cooking school, but you'd better take REALLY fantastic class notes, because you won't see anything twice.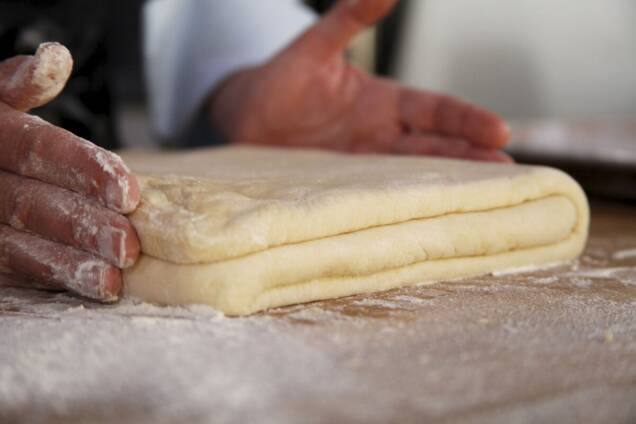 When you take Colette Christian's online Craftsy class, Classic Croissants at Home, you'll be able to log in and have her in the kitchen with you for the rest of your life, showing you just how the dough should look and feel at every stage of the process to result in light, flaky croissants.  She'll also answer your questions in the class discussion, so if you face problems along the way, you won't be stuck with no one to help.
Every time I take an online class from Craftsy, I am blown away by the quality of their instructors.  Not only are the instructors complete experts in their fields, but they know how to break complicated tasks down into simple steps that even beginners can understand – an unusual and valuable skill.  The Classic Croissants at Home course was no exception.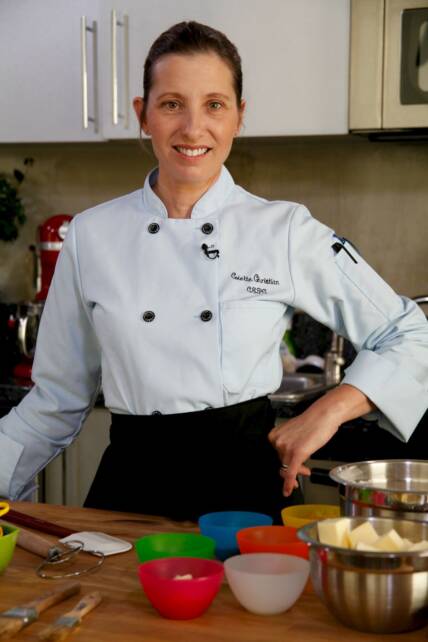 Colette is "a graduate of the the Art Institute of Chicago and the New England Culinary Institute. She has extensive training in baking and pastry and is a CEPC, certified executive pastry chef.  Today, Colette lives in LA and teaches at several area schools: Art Institute Hollywood, AI Santa Monica and Great News in San Diego. She has also taught at Le Cordon Bleu in Pasadena for many years."  In short, she knows what she's doing.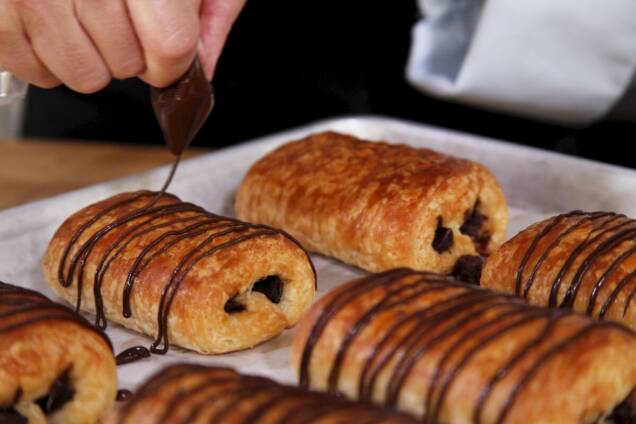 I see making croissants (or any kind of laminated dough) as a right of passage for a baker.  Perfecting croissants may not come easy, but once you learn the skill, your confidence as a baker will soar.  Colette will get you there – I know, I've seen all the student success stories and photos in the class discussion!  As for me, I've blocked off a day next week (remember – one of the three ingredients is time) and I'm going to put my new skills to the test.  Look for the results on the blog soon.
How to Win Craftsy's Classic Croissants at Home Course
Classic Croissants at Home is a great value at $39.99 (it's over three hours of video instruction!), but one of you will get take the class for even cheaper than that – FREE!
To enter for a chance to win Classic Croissants at Home, head to Craftsy's site now.
Good luck!!
Disclaimer:  This post was sponsored by Craftsy.