If you are happy with bread that's just OK, Craftsy's online artisan bread making course is not for you.  In Craftsy's course, instructor Peter Reinhart (author of five books on bread baking, including The Bread Baker's Apprentice, which was named cookbook of the year in 2002 by both the James Beard Foundation and the International Association of Culinary Professionals) wants you to get things perfect to create exceptional bread.  He instructs home bakers in the same time-tested tricks and techniques that he teaches his professional culinary students at Johnson & Wales University – many of these techniques he personally created and are now used all over the world.  (Did you know that there are 12 stages of bread making?  I've made bread many times and had never heard of this prior to his course.)  These methods take patience and finesse but Peter says the resulting bread can "literally silence a room."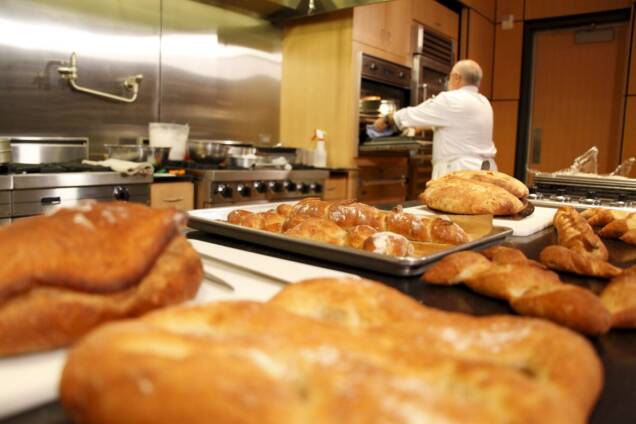 As you can see in the photo above, the course covers all kinds of bread styles and shaping techniques.  I'm a carbaholic and I could hardly contain my desire to eat an entire bread basket as I watched the class.  The bread that most excited me was babka (a sweet yeast bread).  Growing up Jewish in NY, chocolate babka was a staple in my house.  Based on what I learned in this course, I'll be sharing my twist on babka here soon!!
How to Win Artisan Bread Making From Craftsy
Head to Craftsy to enter to win a free Artisan Bread Making course!
You have until August 30, 2014.  Good luck!
Disclaimer: This post was sponsored by Craftsy.