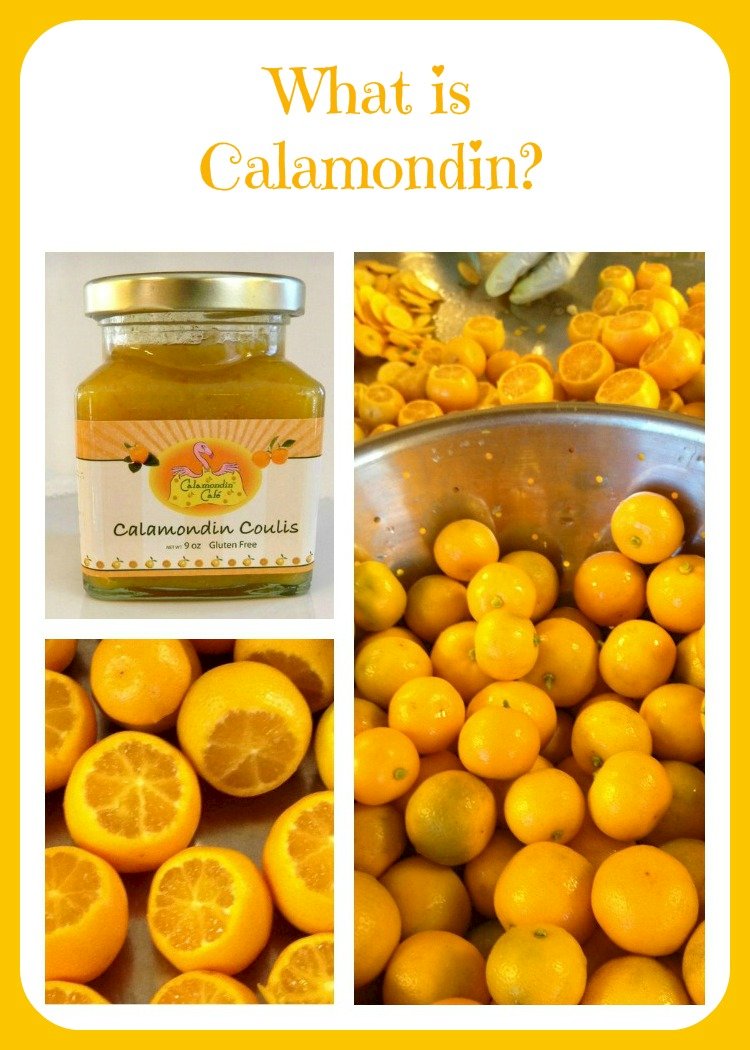 What is Calamondin?
Calamondins were introduced to Florida in the early 1900s and became popular as a backyard tree. They yield a VERY tart fruit that is smaller than a golf ball. What makes calamondin unique is its thin peel that is actually sweeter than the juice. Women used the fruit to make jam and glazed cakes. In the 50s, when women entered the workforce in droves, there were fewer people baking and making jams so calamondin's popularity declined.
Why You Haven't Heard of Calamondin
Since the peel is so thin, it tears if the ripe fruit is plucked from the tree. This torn fruit can not be properly cleaned and can not be used. So, each fruit is hand-snipped from the tree. To process the fruit, there are 8-12 seeds that must be removed. The hard work involved in picking and processing has made calamondin less desirable to commercialize than other citrus fruits.
Can You Buy Fresh Calamondin Fruit Outside of Florida?
Laurie Gutstein of Calamondin Cafe has made it her mission to popularize calamondin and to spread the word about this special fruit. To her credit, she is extremely concerned about quality. Laurie shared with me that the USDA requires EVERY piece of citrus that leaves the state of Florida to be dipped in one of three fungicides – even organic citrus (I had no idea!). Because use of the peel is such an integral part of calamondin, Laurie says, "I cannot in good conscience use the almost organic growing practices we use and then dip that fruit. If the ban is lifted or modified, I will be shipping fresh fruit!" So, for now the fresh fruit is only available within Florida.
How Can You Taste Calamondin?
Since Calamondin Cafe can't ship the fresh fruit outside of Florida, they have products made with calamondin that you can and should try to get a taste of calamondin:
In my next post, I'll share the recipe for my calamondin cupcakes!
Note: This was a sponsored post by Calamondin Cafe and the photos in the collage were all provided by them. But, all of the opinions shared in this post are from my own experience with their products.