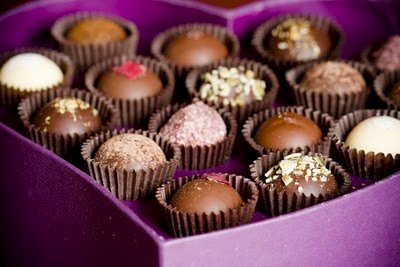 The other day, I participated in a hamburger tasting (Andrew Mark Veety's quest to find the best hamburger in St. Louis). One of the tasters was Riverfront Times blogger Kelli Best-Oliver. In writing up the event, she described her perfect restaurant hamburger: "Basically, I want restaurants to make the burger I make at home better than me." If I took this description and applied it to truffles, my perfect truffle would be a Vosges chocolate truffle. While I don't often make truffles at home (OK – I've only made homemade truffles once), Vosges does truffles the way that I would make them myself, only better.
Like my experimental cupcakes, Vosges makes truffles that push the envelope of what you'd expect to find in a dessert.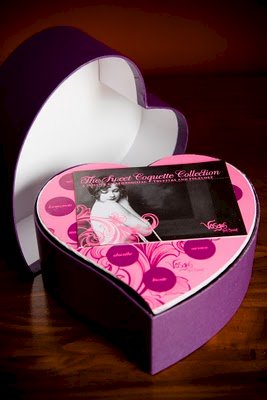 Vosges sent me their Sweet Coquette Collection for review. In Vosges's own words, "The Sweet Coquette Collection uses chocolate as the medium for illustrating an array of famed aphrodisiacs that drew their histories from various parts of the world." The collection contains truffles with Chinese star anise, rose water, pistachios, oysters, champagne, mamajuana (I had never heard of this drink from the Dominican Republic – it's now on my tasting list), chilies, and more. While you may not like them all, this is definitely the Valentine's Day truffle collection for the adventurous eater.
Do the Vosges Truffles Work as an Aphrodisiac?
;)
Yes, There is a Cupcake Tie-In
Coming up next, you'll see my Ultimate Truffle Cupcakes. The cupcakes feature both these chocolate truffles and truffle honey.