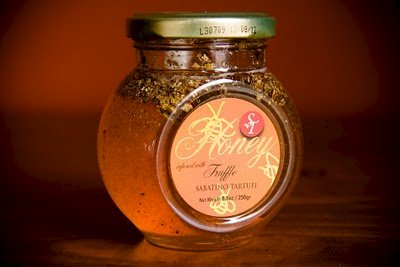 Chocolate truffles in a heart-shaped box are a Valentine's Day staple. In fact, I'll be telling you about some of my favorite chocolate truffles in my next post. However, if you are looking for something different for your honey this Valentine's Day, consider the other variety of truffle – fungi! Specifically, I recommend getting your sweet thing a jar of truffle honey.
I first experienced truffle honey during a trip to a local restaurant, FIVE Bistro. FIVE serves truffle honey with its cheese plates; that in itself is a reason to go to there. The salty cheese dunked in sweet honey with the distinctive musky taste of truffle is a must try!
I will warn you that truffles are an acquired taste. On the same night that I discovered truffle honey, several of my dining companions were disgusted by it. I could barely come down from my place in heaven to hear their complaints, but it wouldn't be nice of me to not warn you that truffle honey isn't for everyone.
Where Can I Buy Truffle Honey?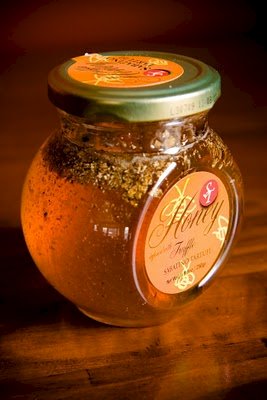 Back in June, I first met (online) Justin from Marx Foods. He wanted me to review Marx's palm leaf plates (I loved them). When I was browsing Marx's site, I discovered that they sold truffle honey. I immediately began hinting strongly that while the plates were nice, what I really wanted to review was the truffle honey. Seven months later, Justin sent me some. Woohoo!
The truffle honey from Marx Foods was dreamy. Of course, I used some in a cupcake, but I saved enough to eat with bread and cheese and I licked every last morsel of truffle honey out of my measuring cup. The honey costs $31.50, which is less than a box of chocolate truffles might cost.
Give it a try!