Our definition of toy changes as we grow. My favorite toy when I was a kid was my stuffed animal whom I creatively named "Teddy" (as it turns out, he was a monkey, not a bear). Today, my favorite toy is my Kitchen-Aid mixer (no, I'm not giving one of those away).
Toys for Your Kids
Many months ago, I was contacted by Action Toys about reviewing their new cupcake toy, Crazy for Cupcakes. Since my baby is still in the womb (his favorite toy is the umbilical cord), I thought that I would recruit some product tester kids. Sadly, the coordination effort on that task ended up being far more work than I anticipated. So instead, I'm offering the toy to you for your kid to try.
This photo supplied by
Action Toys
. All other photos in this post are by
J. Pollack Photography
.
Each "cupcake" in this toy contains four parts – a cup, cake, frosting, and a topper. Your child can mix and match to create his/her own cupcake masterpieces. Some of the parts are also scented. I tried really hard to smell them through the plastic, but the smell does not come through. If you win, you'll have to let me know what you think.
Toys for Your Taste Buds
You will most likely not want to share with your child the second toy I'm giving away .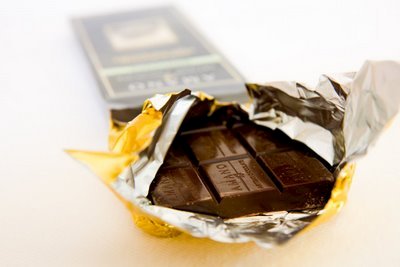 Sure, your kids like chocolate. I, for one, have plans to raise a chocolate snob who will prefer single-origin bean-to-bar chocolate over the cheap stuff. But if you have to share with your children, try to keep your little ones from eating a whole bar in a single sitting – you're going to want this chocolate to last.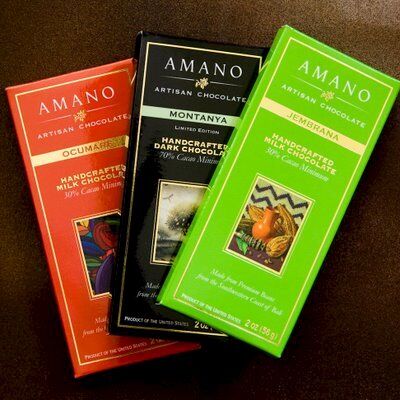 Amano, one of my favorite chocolate companies (see the interview with owner Art Pollard on my now defunct blog, Food Interviews), has recently come out with three new chocolate bars. I had the luxury of trying free samples of all of them and wanted to pass on that joy to one of my readers.
Two of the three new bars are Amano's first milk chocolate bars. I've grown to prefer dark chocolate and the milk chocolate seemed too sweet to me. I certainly wouldn't turn them down, though! They were really good for milk chocolate. I liked the Ocumare a bit better than the Jembrana – it had more complex flavors. If you love milk chocolate, though, you may love them both.
The Montanya bar. Ah, the Montanya bar. Wait – don't stop my day dreaming. This bar was heavenly. It was so full of smoky, spicy bursts of flavor that after I ate a small square, I didn't want to eat anything else for an hour so that the last little bit of flavor could linger in my mouth. To say I loved this bar would be an understatement. If you don't win it, you should buy it!
How Do I Win?
Entering to win toys for your kids or toys for your taste buds is easy:
Leave a comment on this post

by midnight PST on Tuesday, June 23

. In the comment, include:
If you would like to to enter to win both prizes or enter twice for a prize you really want:

Tweet about this contest with a link to this post.
Leave a second comment on this post. In the comment, include:

Your Twitter ID

What prize you're entering for with your tweet
Good luck!!