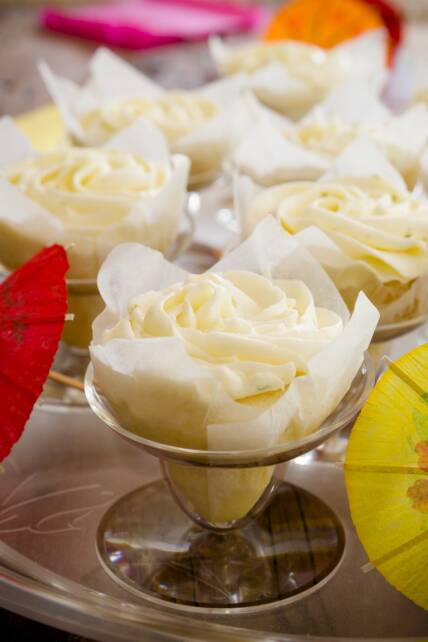 If it has anything to do with cupcakes, I've probably seen it.  However, when I first saw the cupcakes made with the cake kits by Cakes Under the Influence, it took me a minute to grasp exactly what was going on.
Boozy cakes and cupcakes are all the rage and it's so fun to serve spirited sweets in a way that makes them look like the drink itself.   Unfortunately, creating cocktail cupcakes that look like cocktails isn't an easy task.  You can't bake directly in your cocktail glasses, and if you bake cupcakes in cupcake tins,  they won't be the same shape as the cocktail glasses.
The folks at Cakes Under the Influence came up with a crazy creative way to create cupcakes that are the exact same shape as cocktail glasses.  Here's the secret: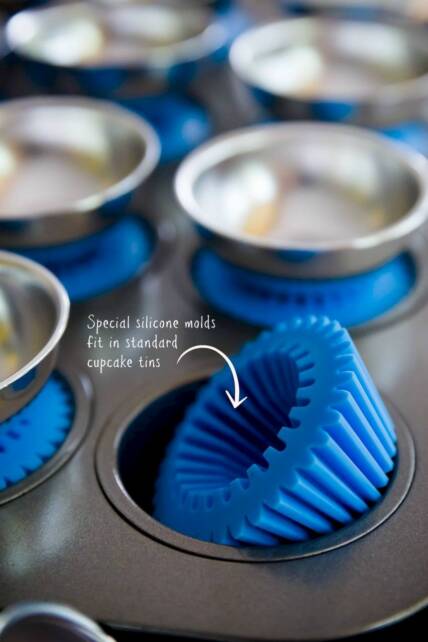 The Cakes Under the Influence kits come with special silicone molds that fit in standard cupcake tins.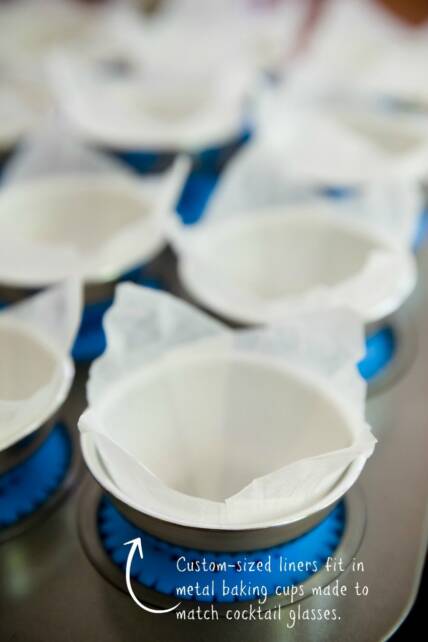 The kits also come with metal baking cups that fit into the silicone molds.  Place Cakes Under the Influence's custom-sized liners into the metal baking cups and fill with batter, just as you would any other cupcake liner.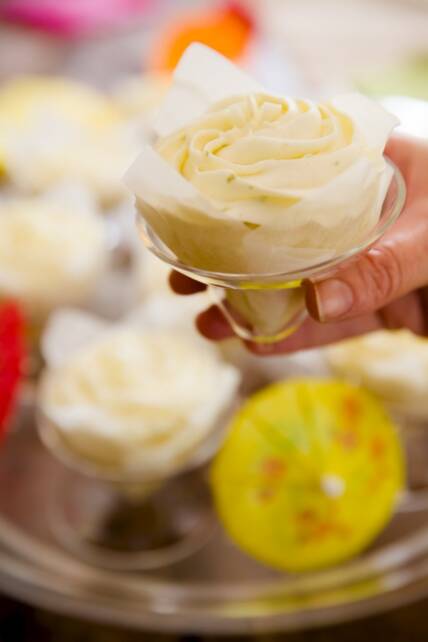 To serve the cocktail cupcakes, remove the liners from the metal cups and drop them into the special drink glasses that come with the kit.  It couldn't be easier!  If you can bake cupcakes, you can make these professional-looking cocktail cupcakes!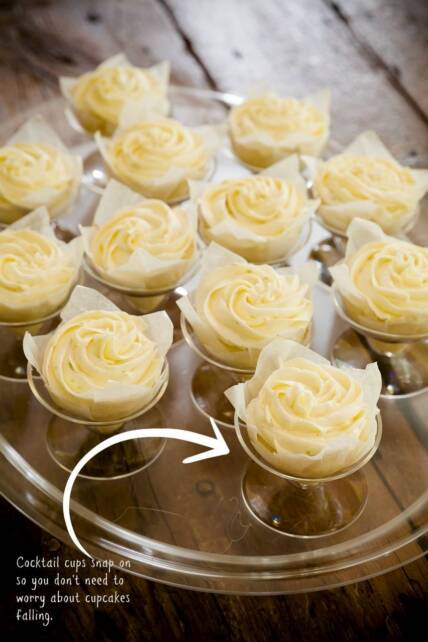 The larger kits like The Entertainer Baking Kit even come with a tray for serving the cocktail cupcakes.
Here's the Best Part…
Cakes Under the Influence kits work with any cupcake recipe!  They have molds for margarita glasses, martini glasses, champagne flutes, and shot glasses so you can really get creative!
If you aren't sure where to get started with recipes, I've got some ideas:
Where to Find Cakes Under the Influence
Head to Cakes Under the Influence's website to check out all of the different kits that they offer.  Also be sure to come back here later this week for a Cakes Under the Influence giveaway!
Note: This post was sponsored by Cakes Under the Influence.  However, the text and opinions presented are all mine.