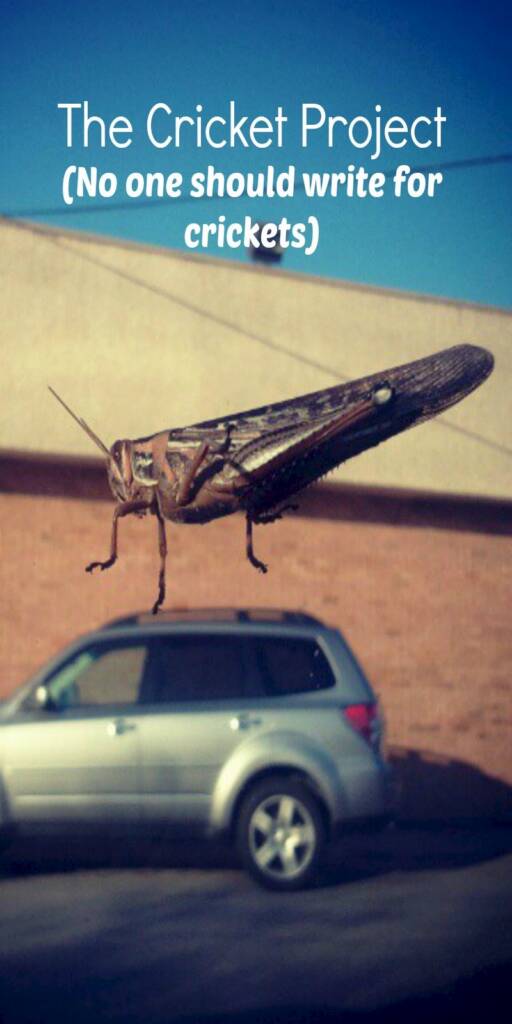 This week's Outstanding Explorer (read my post about Pinterest Explorers for more information) is Faye Rodriguez from sunny California.  She and her friend Yvonne run the blog Live Bake Love.  Faye directed me to a moving post about her two year blogging anniversary.  Here's a quote from that post:
I do think about stopping (almost on a daily basis) especially when frustration sets in and you feel like you're talking to crickets, but then I remember the people who actually try the recipes and love them. I remember the person who commented that we inspired her to dust off her rusty baking pans and bake again. I remember the reasons I started. They are the reasons I continue… and because I know one day I will leave this world knowing that I put a piece of myself out there into the universe that is a true representation of me…a girl who loves to bake.
This post got me thinking, "Why should anyone have to write to crickets?"  Everyone has something unique to offer.  Let's show them some love.
The Cricket Project Rules
If you have a blog, leave a comment here with your blog's address or the addresses of a couple of your favorite posts from your own blog.  If you don't have a blog and still want to join in, leave a comment with the address of a blog you love that isn't popular.

Look at the comment right before yours and head to that blog.  If you happen to be the very first commentor, the blog you should use is Faye's, Live Bake Love.
Read at least two blog posts on that blog and leave thoughtful, warm, and fuzzy comments on each post.  If you don't have time to do step 3, do NOT do step 1.  This is all about sharing the love.
Optionally (but highly encouraged), share a post you enjoyed from the blog you read and use the hashtag #cricketproject on Facebook, Twitter, and/or Google+.  We can all follow the hashtag, discover new sites, and inspire each other!
Let's get rid of those crickets!