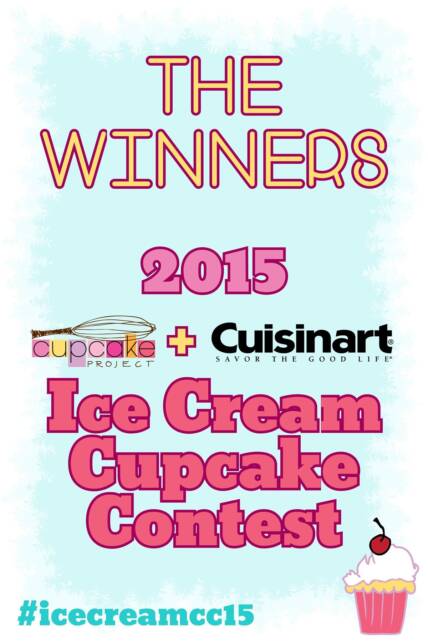 The judges had their work cut out for them.  We had some incredible entries in this year's Cupcake Project + Cuisinart Ice Cream Cupcake Contest.  There were so many amazing flavor combinations and extremely creative ideas.

Some of the judges' favorites were: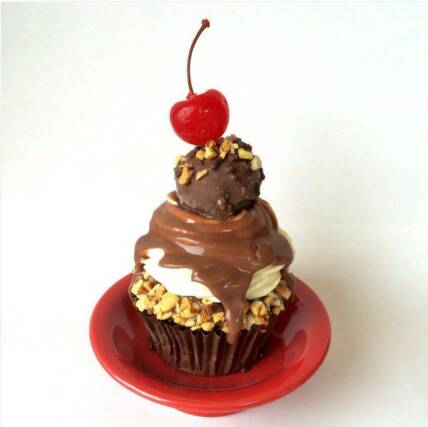 Julie Thompson of The Huffington Post Taste called the Choco Mallow Bon-Bons by Lisa Blair (l.beezzy on Instagram) "a work of beauty."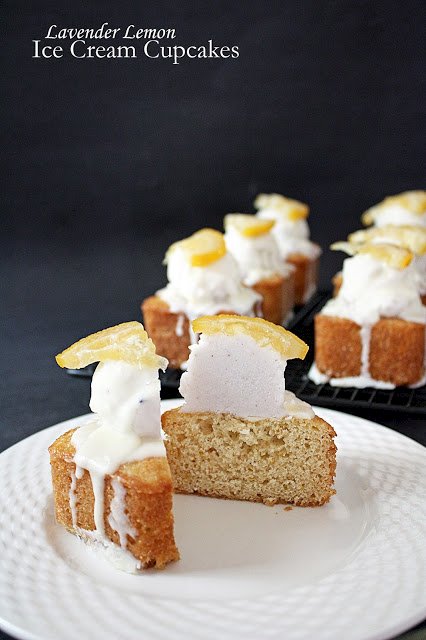 Lavender Lemon Ice Cream Cupcakes
Julie Resnick of feedfeed was impressed with June Burns's (How to Philosophize with Cake) use of silken tofu in her lavender lemon ice cream cupcakes. "These vegan cupcakes look & sound delicious."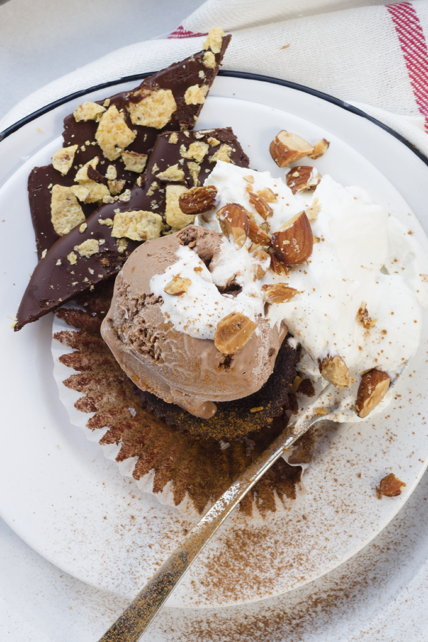 Chocomole Ice Cream Cupcake Sundae
Faith Durand from The Kitchn loved this chocomole ice cream cupcake sundae by Kaitlin (Whisk Kid): "I have a soft spot for Jeni's ice cream, since it's made in my hometown. But that's not the only reason I love these cupcakes — it's just the sheer blazing sweet and salty craziness of chocolate plus Fritos (!!) plus buttered almonds and yet more chocolate. An ice cream cupcake should be over the top, and this gets full marks for that."
The Runner Up
There was no special prize for being runner up, but there sure are bragging rights!  This year's runner up is: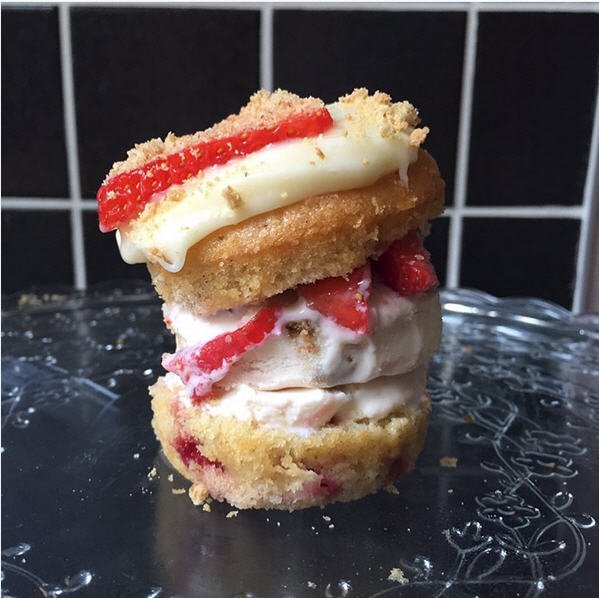 Strawberry Cheesecake Ice Cream Cupcakes
These beauties were created by neasa.c on Instragram.  Julie Thompson loved them because "the strawberry, cheesecake and ice cream are a winning flavor combination. Also, the assembly is just wonderful," and Faith said, "For classic splendor, I can't pass up these strawberry shortcake cupcakes. I might quibble with the lack of a strawberry on top, but that's not hard to remedy. Otherwise, I love how they have the ice cream packed firmly into the center (as a good ice cream cupcake should!) and that lovely swirl of frosting on top. Strawberry perfection. (Just add a strawberry.) "
And the Winner Is…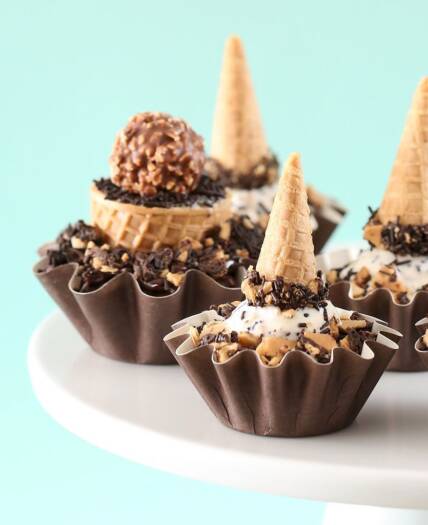 Brownie Sundae Nutella Cupcakes
Julie Thompson stated the obvious about these cupcakes from Esther Holden (The Bakers Party Shop), "because Nutella!"  Then, she added, "The use of an ice cream cone is surprising and cute." "If you're going to eat ice cream and cupcakes together, then by all means don't hold back! And these cupcakes don't. They take the ice cream cupcake concept to a new level, with ice cream cones placed right in for maximum cute-effect. These let you have your cake, and your ice cream too," said Faith.
Esther has won a Cuisnart Frozen Yogurt – Ice Cream & Sorbet Maker, a Cuisinart Cupcake-shaped Carrier, a Cuisinart 12 Cup Muffin Pan, and a Cuisinart Ice Cream Scoop!  Congrats!!
The Three Entry Prizes
Just for entering, three people won Cuisinart Cupcake-shaped Carriers.  Those winners are: neasa.c on Instagram, heenieblogsfood, and Eat My Cake.  I'll be writing each of you with information on how to claim your prize.
Huge thanks again to our participants, our fabulous judges, and our contest sponsor, Cuisinart!