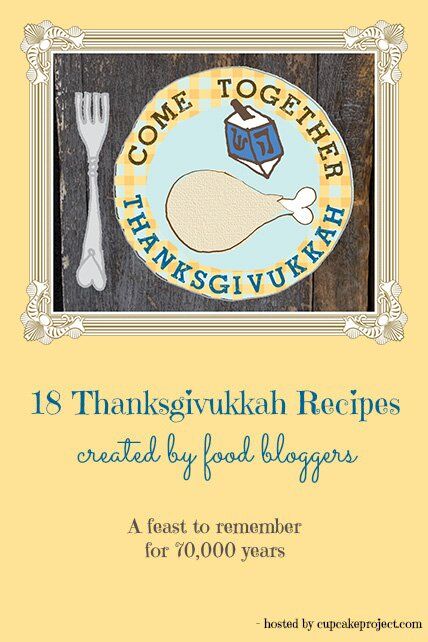 This Thanksgiving, Jews in the United States will celebrate Thanksgiving and the first night of Chanukah on the same day. This is the first time that this has happened since 1888 and it won't happen again for another 70,000 years. As a Jewish person, I wasn't thrilled about this news. Like a whiny toddler, I moaned about keeping my latkes and turkey separate. Then, my friend Brooke from Sucre Shop changed my mind. She bubbled with joy about the prospect of Thanksgivukkah and all of its entertaining possibilities. I decided to embrace the holiday in grand fashion.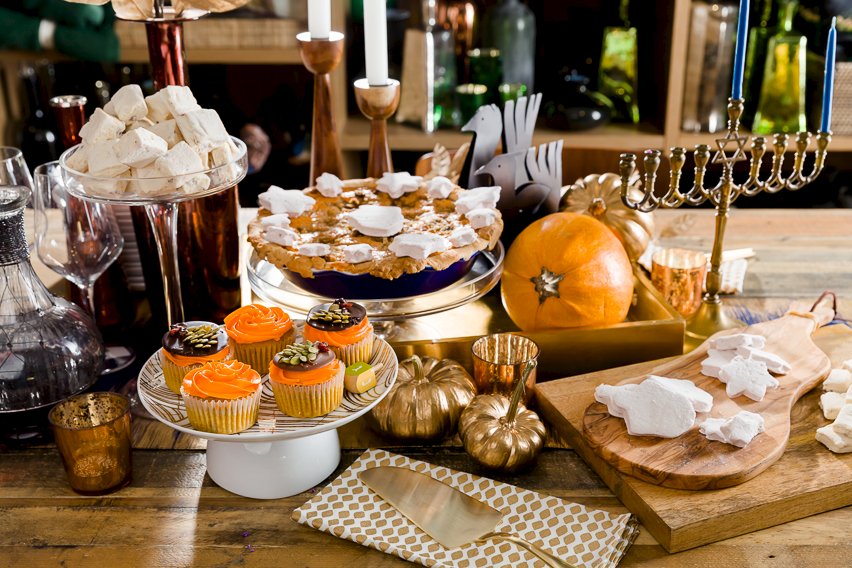 I baked up a ton of Thanksgivukkah desserts and took them all to West Elm where their expert stylists Darraugh and Melissa helped me to create a catalog-worthy Thanksgivukkah dessert table. I wanted to take Darraugh and Melissa home with me to style all of my holiday gatherings and parties! Featured in the photo above and below, you'll find my Thanksgivukkah Tzimmes (Tsimis) Pie topped with my Homemade Manischewitz-flavored Marshmallows, my turkey Chanukah gelt (I'll be sharing the instructions soon), and some fluffy, homemade sweet potato casserole marshmallows (recipe coming soon to Parade.com).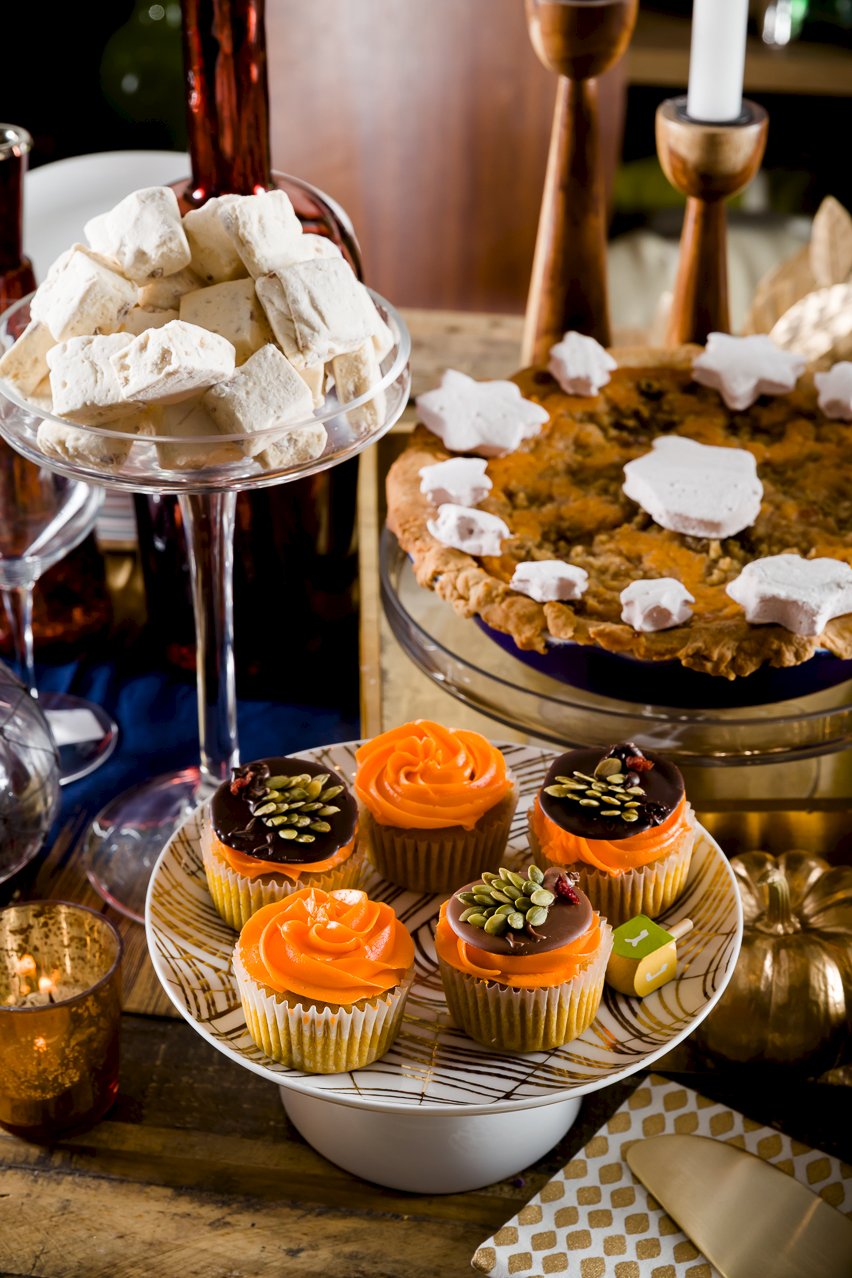 But, my recipes weren't enough Thanksgivukkah fun! I also grabbed a bunch of a food blogger friends and asked them to join me to come up with appetizers, drinks, side dishes, main dishes, desserts, and decor to create a complete Thanksgivukkah meal. Their ideas are certain to inspire you; check out the list below and show them some love!
Huge Thanks To…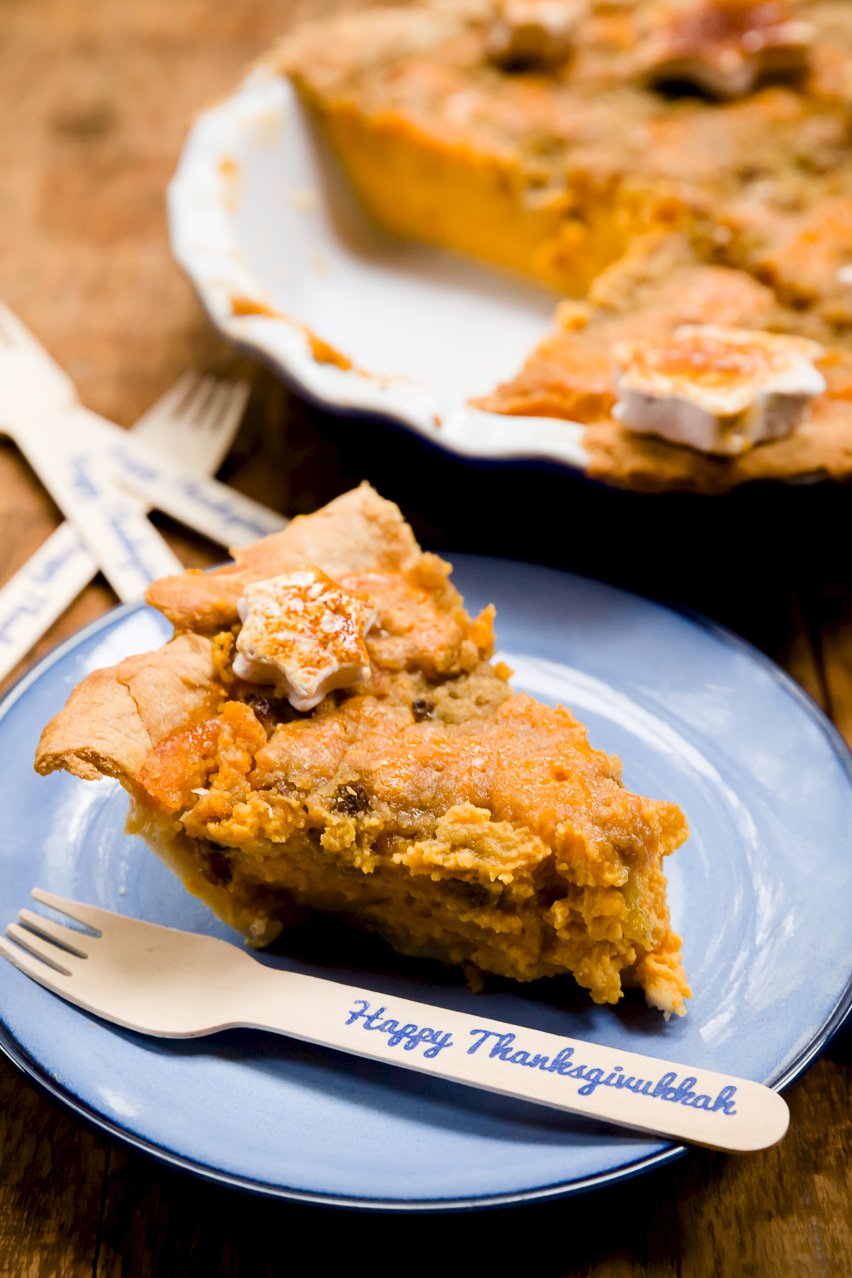 West Elm for helping to prop and style the Thanksgivukkah table!
Sucre Shop for getting me jazzed about Thanksgivukkah and providing me with sweet Thanksgivukkah forks.
Kakao Chocolate for teaching me the ins and outs of homemade marshmallows.
All of the amazing food bloggers who joined in this potluck! Happy Thanksgivukkah to all of you!