Thanksgiving is almost here!  Have you picked out a Thanksgiving cupcake recipe yet?  Here are my top picks.
---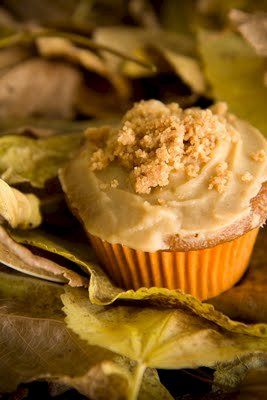 Sweet Potato Casserole Cupcakes
On Thanksgiving, I walk right past the turkey on the buffet table and straight to the sweet potato casserole.  News flash:  Sweet potato casserole is even better in cupcake form!  You can top it with crumb (as you see in the photo) or toasted marshmallows.