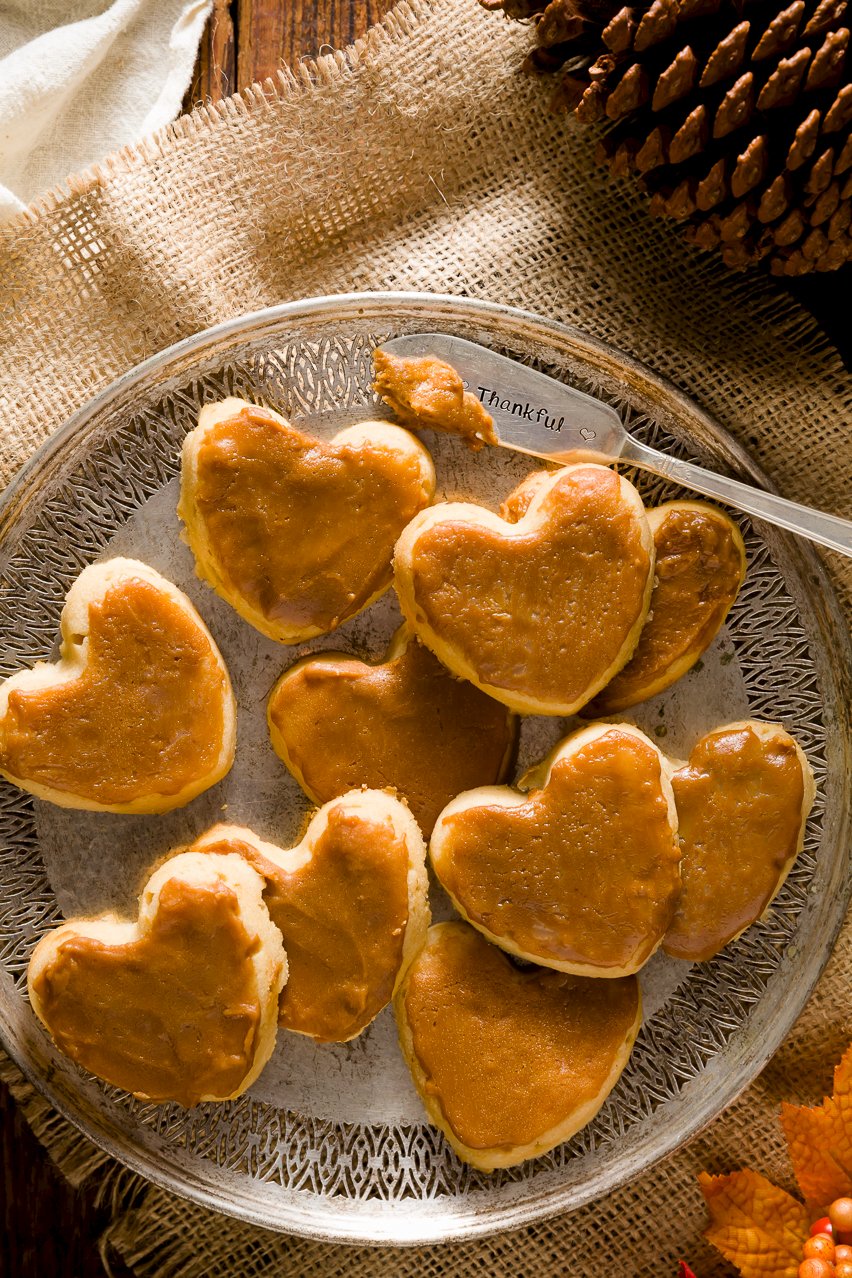 Research says that being thankful actually makes people happier. I like this research because being thankful is easy for me to do – much easier than having to fold laundry immediately after the end of the dryer cycle in order to unlock the door to my happiness. Just in the past five minutes, I'm thankful for the banana that I had as a 10:00 snack, our garage which is now clean enough to actually park our cars in, and that Jonathan said he wanted to come on errands with me this afternoon (I love his company!).
Who wants to join me this Thanksgiving season in filling our hearts with gratitude? Quick: Leave a comment this second with something you are thankful for today! Then, start thinking about filling your tummy with Thankful heart cookies – apple cider hearts with brown sugar salted caramel frosting.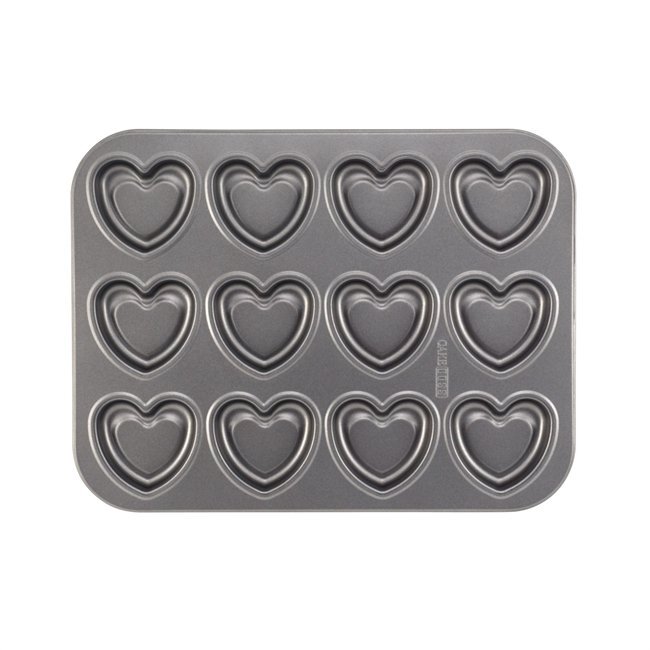 I made these thankful heart cookies using Cake Boss Baking's 12-Cup Heart Molded Cookie Pan. I love using cookie pans instead of cookie cutters because you can make shaped cookies with dough that would otherwise spread too much.
These cookies taste like soft batch sugar cookies with a lovely hint of apple. You could leave them unfrosted or use your favorite icing, but I love topping them with my brown sugar salted caramel frosting. I throw a splash of apple cider into the recipe for more fall flavor.
I developed the thankful heart cookie recipe for Cake Boss Baking and you can find the recipe on their site.
Disclaimer: This post was sponsored by Cake Boss Baking.
P.S. I'm thankful that you read to the end of the post!