Teeccino is a coffee alternative that can brew in a coffee maker just like coffee. It's a caffeine-free and doesn't have the acidity of coffee.
What are the ingredients in Teeccino?
Teeccino is made up of a combination of ingredients that, with the exception of chicory, don't sound like they would taste like coffee: carob, dates, figs, almonds, and chicory. However, like coffee, it is roasted and you brew it in your coffee machine. The end result tasted shockingly like coffee!
What is Herbal Coffee?
Herbal coffee is brewed from herbs that have been roasted and ground to brew and taste like coffee just like herbal tea is mix of herbs brewed to taste like tea. Herbal coffee contains no actual coffee and has no caffeine.
Is Teeccino Gluten-Free?
Teeccino is not considered gluten-free because it contains barley.
How to Prepare Teeccino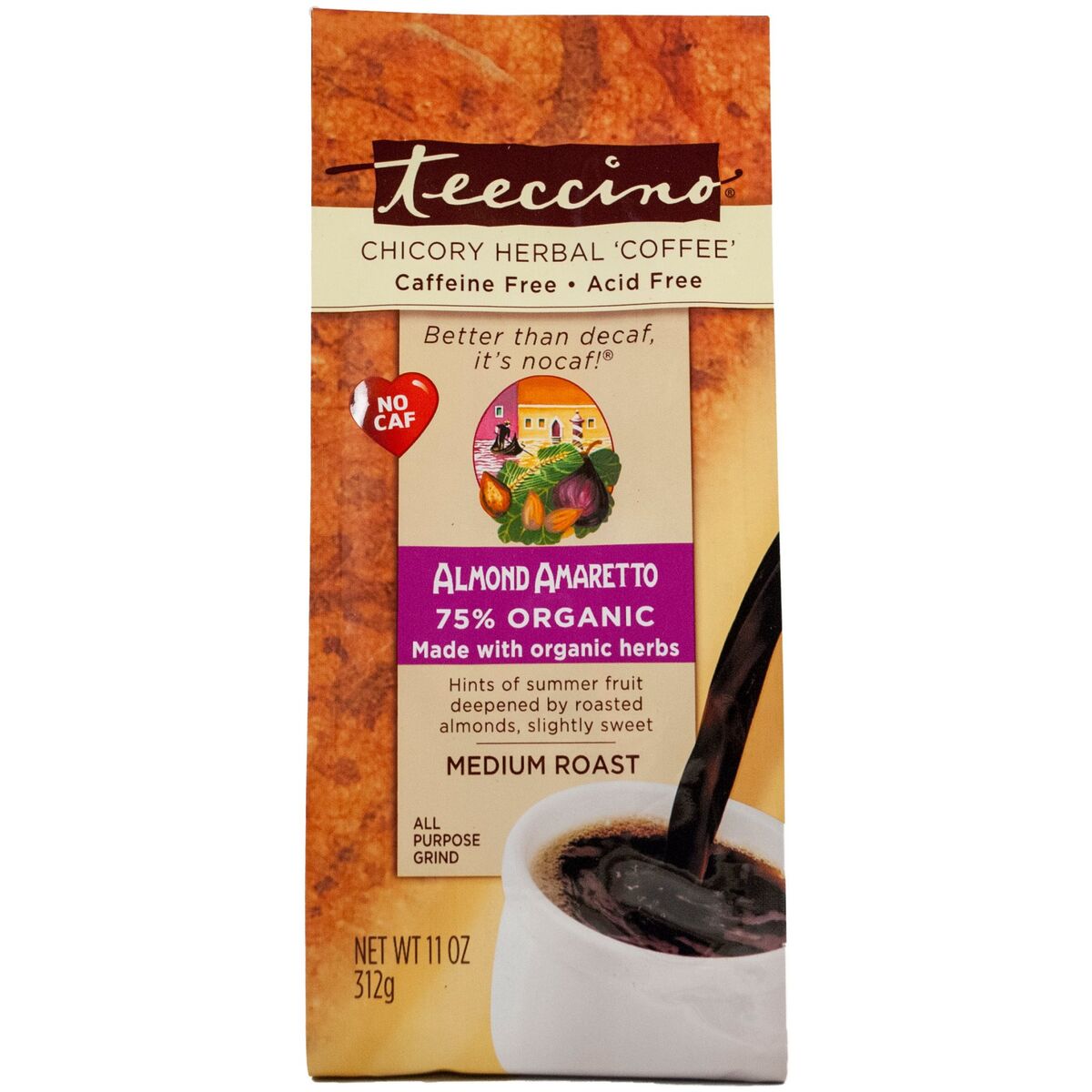 You can brew Teeccino just like coffee. It also comes in variety of flavors like:
Chocolate
Dark Roast
Almond Amerreto
Hazelnut
Mocho
If you are trying to kick the coffee habit on your own or are motivated by your doctor's orders, Teeccino may be the way for you to go. If you can't find any near you, you can buy Teeccino online.
If you like this post, you'll also like