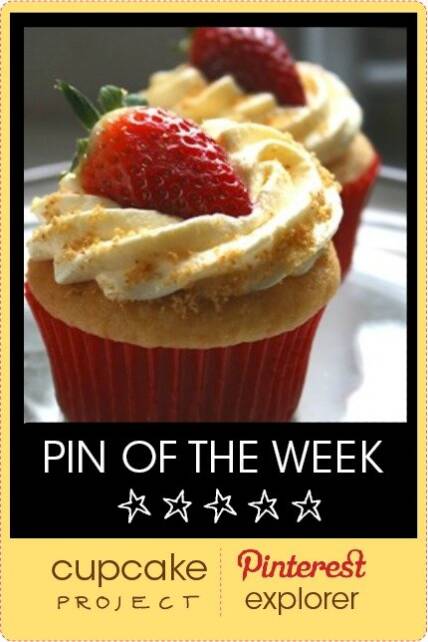 This week's Pin of the Week chosen by Pinterest Explorer Rachel Rhodes is strawberry cheesecake cupcakes from Susan Whetzel's blog, Doughmestic.  I love that Rachel picked these cupcakes because they are simple, fun, and perfect for Valentine's Day.  These strawberry cheesecake cupcakes are vanilla bean cupcakes with cream cheese frosting and they are topped with fresh strawberries.
The Pin of the Week is on our strawberry cupcake board.  Check it out and repin it!
Best Baking Cookbooks Pinboard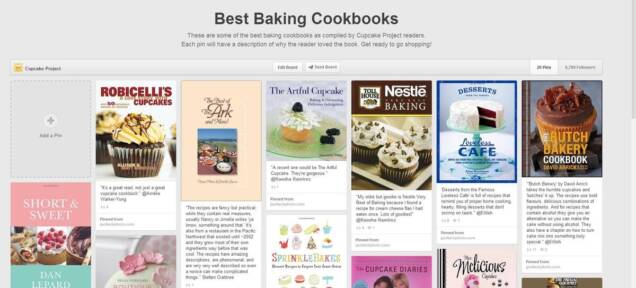 Before introducing you to this week's Outstanding Explorer, I wanted to tell you about a new Pinterest board that we created this week, Best Baking Cookbooks.  I'm looking for your input on this.  Every pin to the board is of a book recommended by a Cupcake Project reader along with a quote explaining why they like it.  If you have a suggestion for the board, leave a comment here or drop me an email.  If you are on Pinterest, be sure to include your Pinterest ID so that I can tag you.
This Week's Outstanding Explorer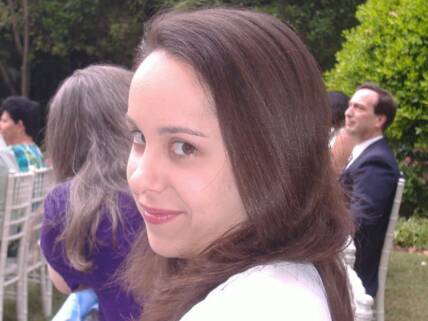 This week's Outstanding Explorer is Rachel Rhodes.  She was born and raised in Hartsville, South Carolina.   Then she married a man from Pennsylvania and spent almost three years there.  Now the couple is living in Daegu, South Korea where she teaches English: "My husband and I like to joke that we're international recording artists because we've recorded some mp3s to supplement an English textbook."
To satisfy her dessert craving, she's been experimenting with some semi-healthy desserts using yogurt.  Head to Rachel's blog for the recipes for chocolate covered strawberry yogurt and tropical caramel parfait.
Rachel also co-authors a baking blog, Hotglue Baking Challenges, with her bestie.  It's a super cute blog where the two friends issue each other baking challenges from across the miles.
Two of Rachel's favorite cupcake flavors are mudslide and German chocolate: "Basically, as long as it has chocolate, we're golden (golden brown, that is :))."  Of course, she loves our chocolate cupcake Pinterest board.  Her other favorite boards are the cocktail board and cupcake truths board.
Congrats, Rachel!!  Thanks for all of your pinning!