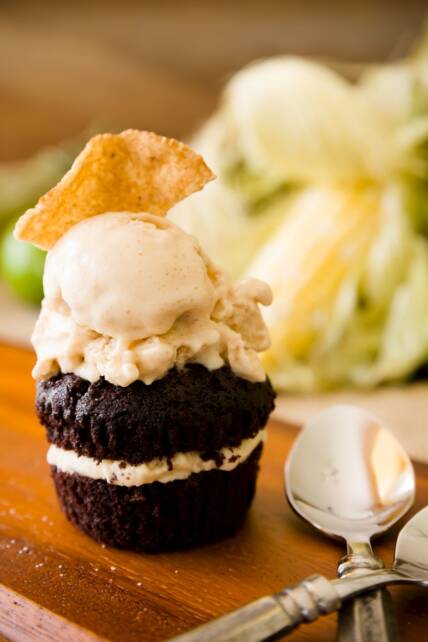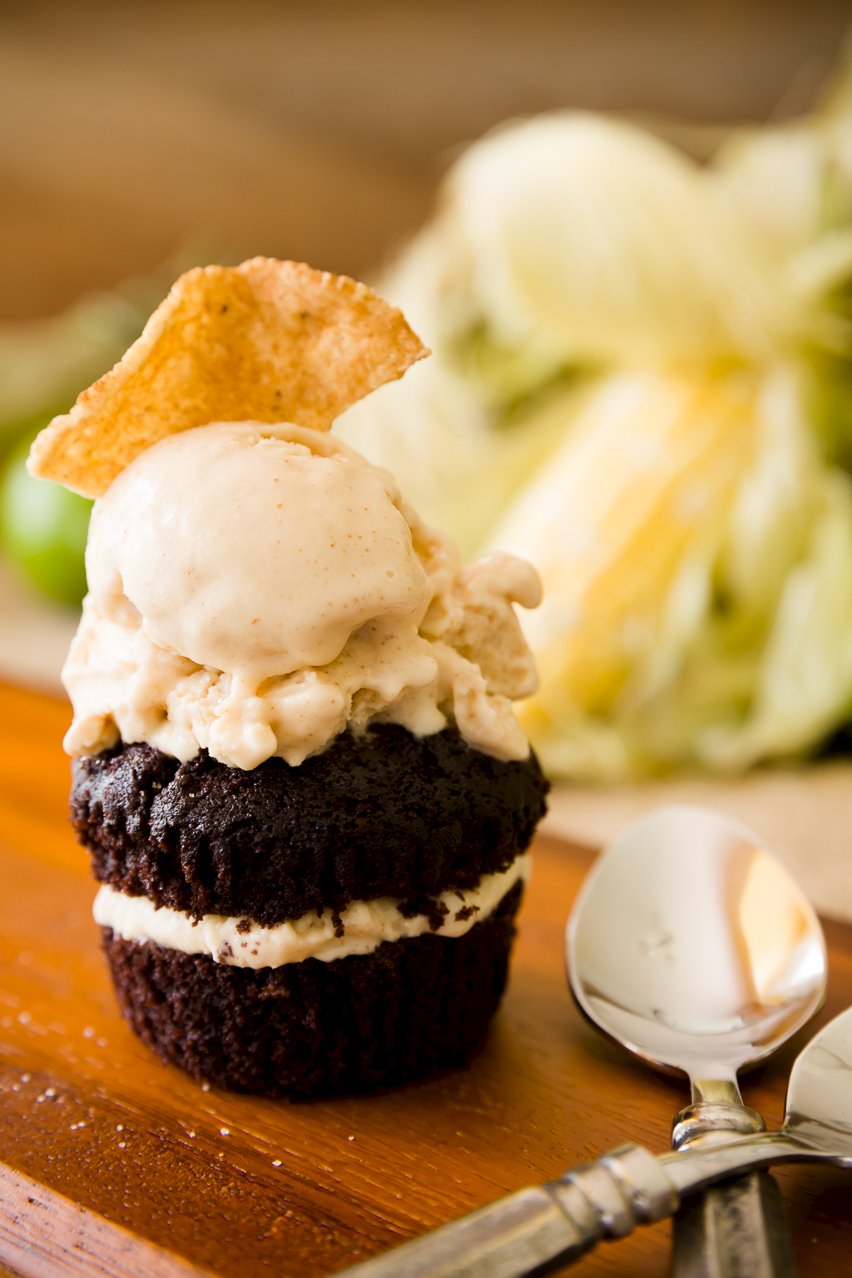 Friendly reminder:  You have until August 15 to enter the Cupcake Project + Cuisinart Ice Cream Cupcake contest.  Simply dream up a creative and tasty ice cream cupcake recipe and follow the instructions on the contest post to enter.  You don't have to be a blogger or a master photographer to participate, just a home baker with a great idea.  I'm so excited to see what you come up with!
I can't enter my own ice cream cupcake contest, but if I could, I would enter these spicy Mexican chocolate and sweet corn ice cream cupcakes.  The chocolate cupcakes are deep and dark and not overly sweet.  They are packed with cinnamon and have a touch of black pepper.  (I know black pepper in a cupcake sounds odd, but it provides a little bit of a kick without adding a chili flavor.)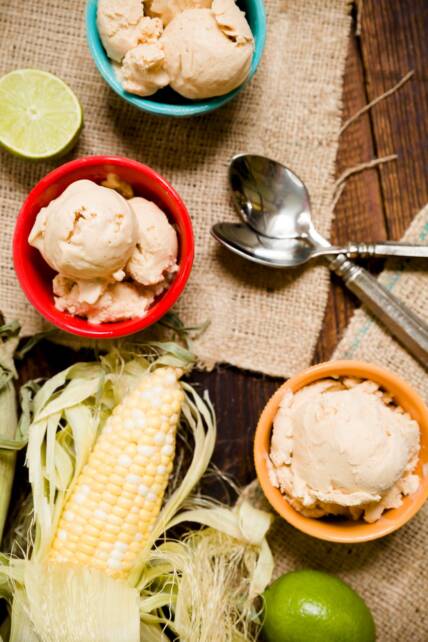 The ice cream is inspired by Mexican street corn (fresh corn on the cob slathered in cream and topped with lime juice and chili).  If you need help imagining the taste of Mexican street corn ice cream, picture a cross between frozen key lime pie and spicy cornbread.  I'm totally addicted to it!
When the cake and ice cream combine, each bite is spicy, sweet, and tangy cupcake goodness!
Good luck to everyone who enters the Ice Cream Cupcake contest!  I can't wait for the entries to start rolling in!
By the way, I've been sharing ice cream cupcake inspiration over on Instagram.  Have a look!

If you've tried this recipe, please RATE THE RECIPE and leave a comment below!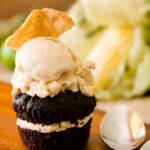 Spicy Chocolate and Mexican Street Corn Ice Cream Cupcakes
Ingredients
Spicy Chocolate Cupcakes

Use the ultimate chocolate cupcake recipe, but add 1 1/2 tablespoons of cinnamon and 1 1/2 teaspoons of black pepper to the dry ingredients. I recommend using dark chocolate in the recipe.

Sweet Corn Ice Cream

I've shared the sweet corn ice cream recipe over on Cuisinart's blog.  

Cinnamon Sugar Tortilla Chips

optional
Instructions
Slice cooled chocolate cupcakes in half horizontally.

Spread ice cream in the middle of the two cupcake halves as you would to prepare an ice cream sandwich.

Replace the top half of the cupcake and place a scoop of ice cream on top of it.

Optionally, top the ice cream with a cinnamon sugar tortilla chip.

Eat immediately!