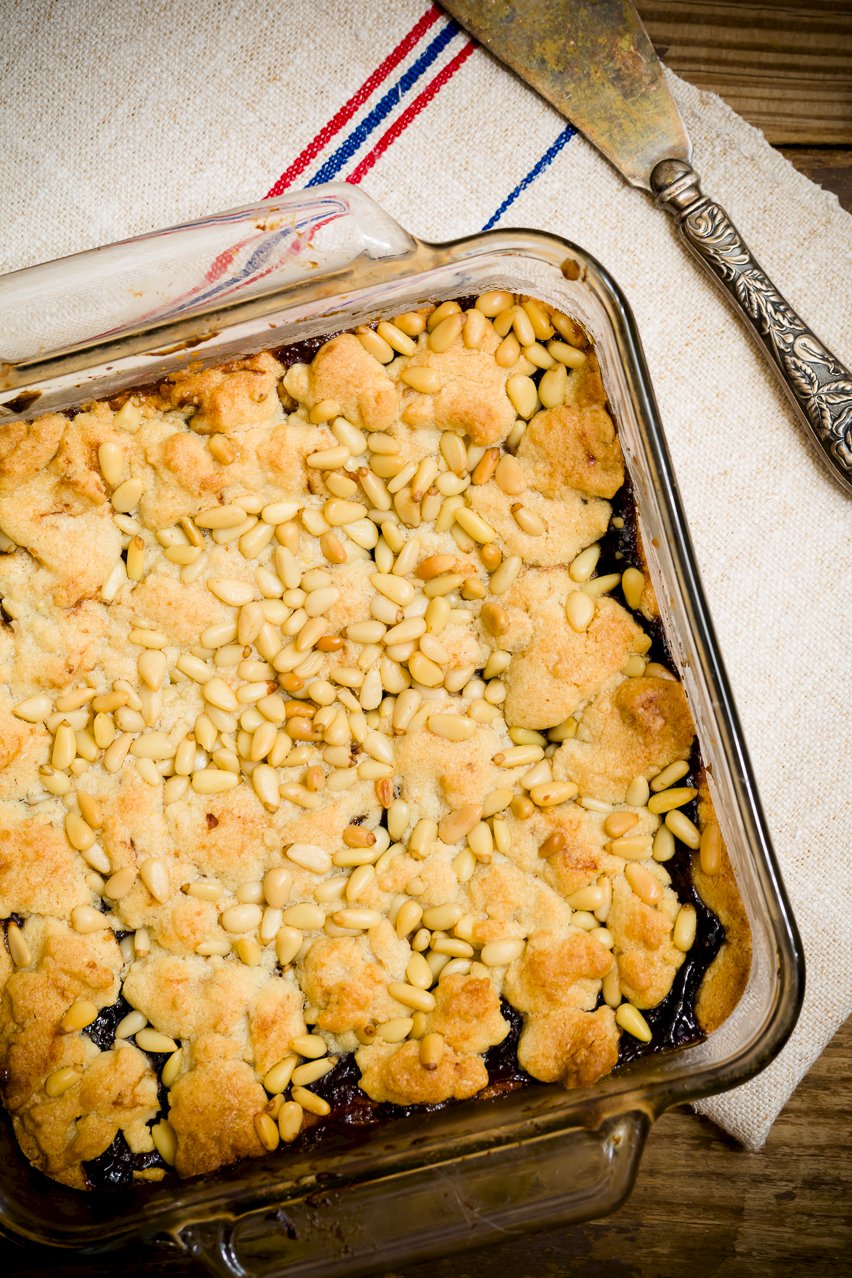 Peanut butter and jelly is such an iconic American duo that before my three year old had even tried it, he was singing PB&J songs in his parent/child music class. But really, people, must we stick with peanut butter? Give other nuts a chance! I suggest pine nuts.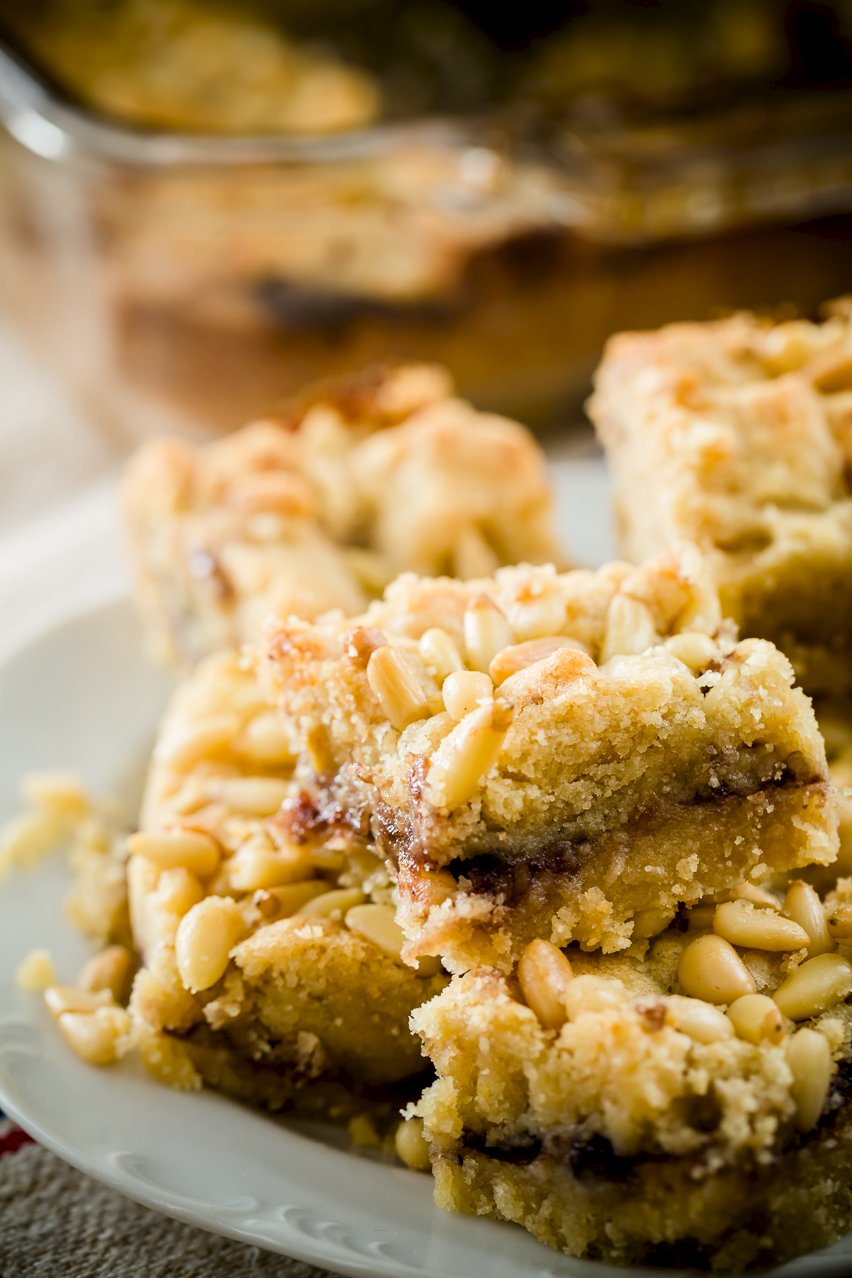 Pine nuts are near and dear to my heart. I grew up with the maiden name of Pine (if you are reading this now and suddenly realize that you know me, holla!). I have vivid memories of running down my high school's freshly mowed field hockey field, taped up hockey stick in hand, with my coach screaming after me, "Come on, Pine Nut, hustle!"
To make these pine nut raspberry bars, I used Ina Garten's peanut butter and jelly bar recipe, but replaced the peanut butter with my homemade pine nut butter. I've seen her peanut butter and jelly bar recipe all over the web – and with reason. The peanut butter and jelly bars are clearly dessert, but they have the flavor and even the mouth-feel (squishy and liable to stick to the roof of your mouth) as the classic sandwich. These pine nut raspberry bars are the slightly more grown-up version of Ina Garten's dessert – familiar enough to be homey, but just unique enough to be sophisticated. If you love the taste of pine nuts, these bars should go on your must-make list.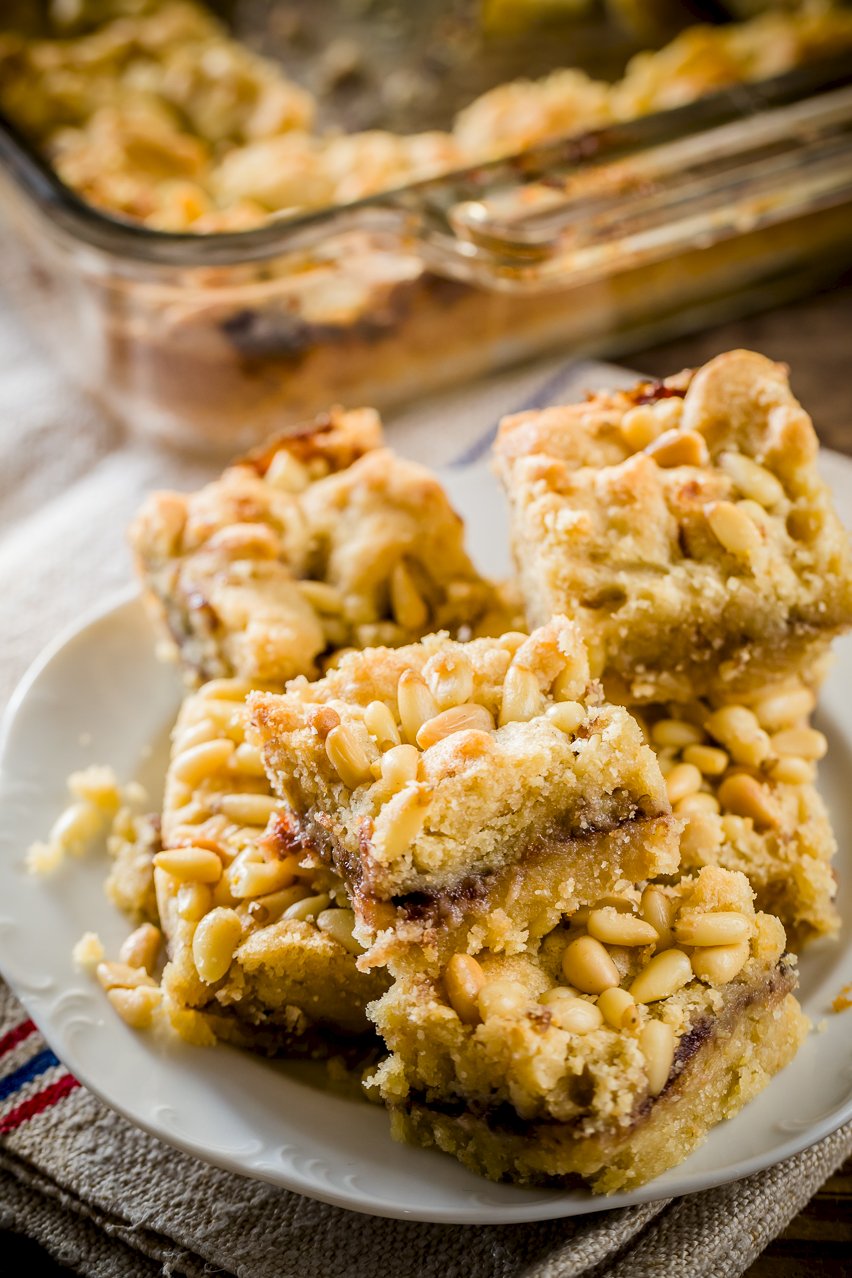 I didn't include the recipe in this post since I only made one slight change from Ina Garten's recipe. You can find the recipe on the Barefoot Contessa site. Simply replace the peanut butter with homemade pine nut butter and the chopped peanuts on top with whole pine nuts.