It's so easy to make cookie butter, or cookie spread, that you should drop everything and do it right now. All it takes to make it is a food processor and some of your favorite cookies, oil, water, and powdered sugar.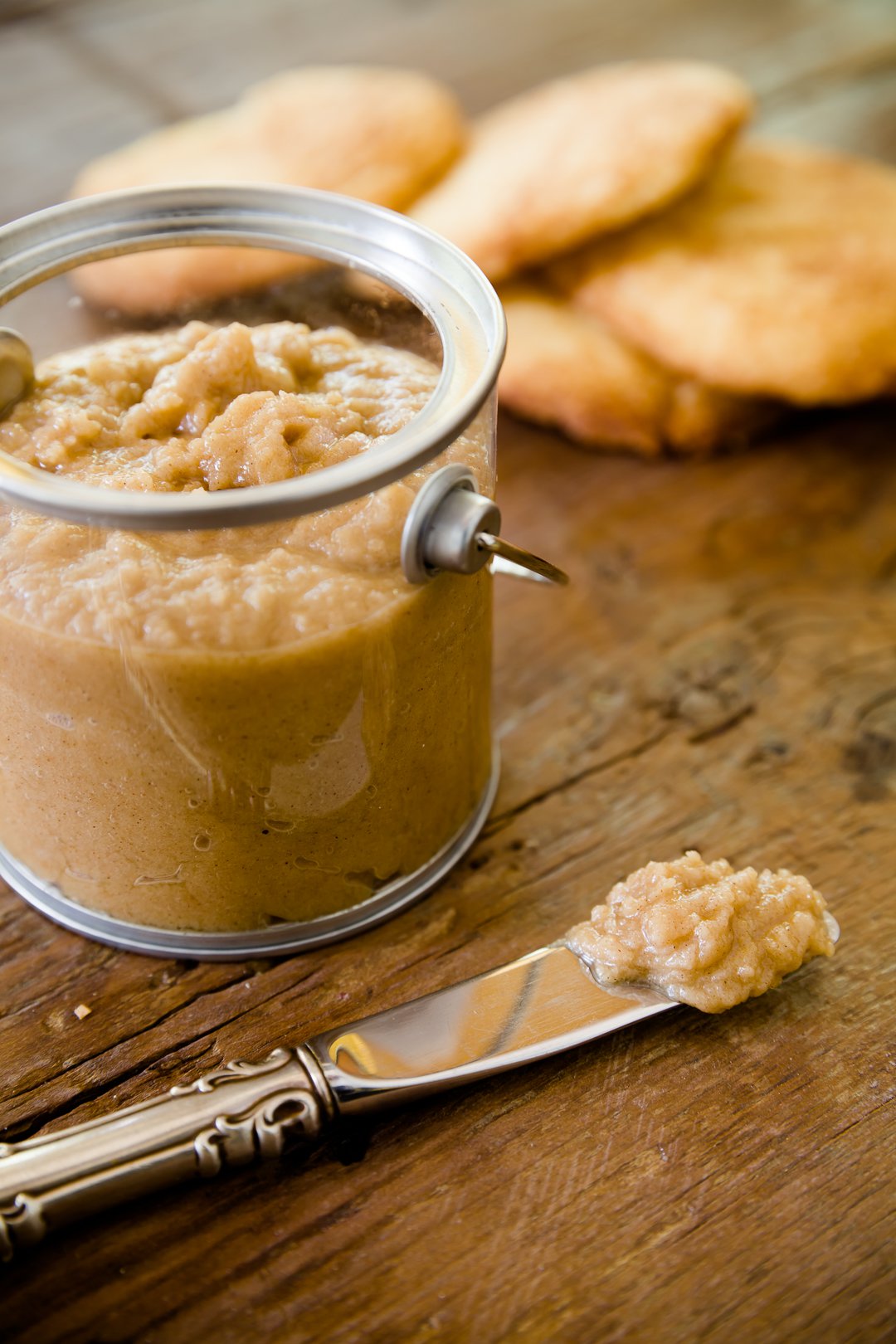 Once you've made this recipe, you can – and should – add your favorite cookie flavor to everything by liberally spreading it on foods like scones, crumpets, challah.
What is Cookie Butter?
The spread's origins can be traced to Els Scheppers, a Belgian woman who softened her speculoos cookies (spiced sugar cookies) in coffee. She and her friends would spread the resulting mushed cookies on toast.
Scheppers went onto a Dutch reality show with the concept; while she didn't win, Lotus, a company that makes Biscoff (specculoos) cookies, contacted her and worked with her to commercialize her concept.
If you're curious, there's much more to the story behind cookie butter, courtesy of Priceonomics. (There's even a surprise twist ending to the story that invalidated the patent that Lotus held on the product!)
Where To Buy Cookie Spread?
The classic version, made from speculoos cookies, is generally available from two companies in the United States:
This is the original Biscoff cookie spread by Lotus. (View on Amazon)
The Trader Joe's version is also insanely popular. (View on Amazon)
What You'll Need to Make Cookie Butter
Outside of the normal baking supplies, you'll only need one ingredient and one kitchen tool to make cookie butter.
You will need four ounces of your favorite cookies (I like using snickerdoodle cookies to make snickerdoodle cookie butter).
A food processor is also essential for this recipe – a mini one should work just fine for this recipe.
How to Make Cookie Butter
There is no reason that this recipe should be limited to a particular flavor. I decided to make cookie butter using these snickerdoodle cookies, but you can use any cookie that you like.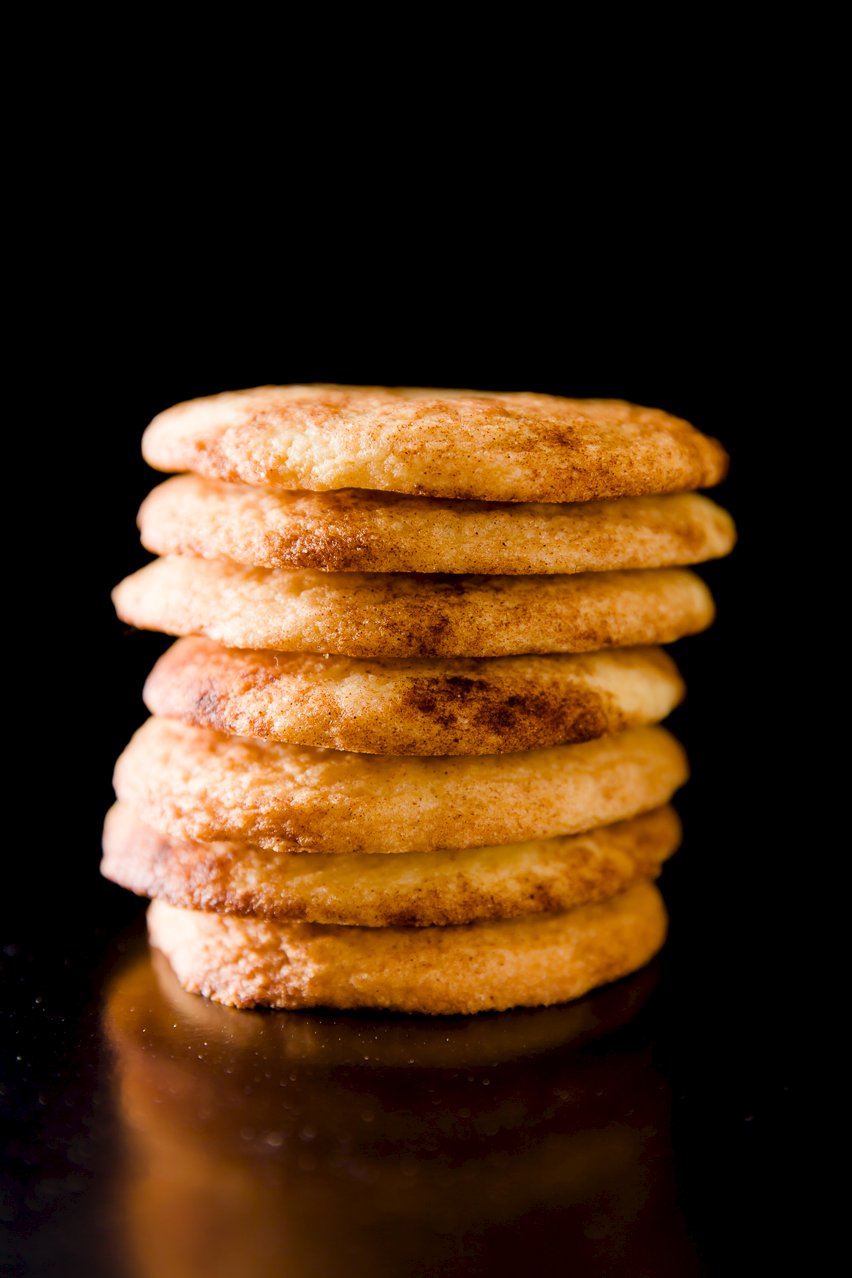 To make the butter:
Measure out and break cookies up into small pieces.
Use a food processor to process the cookie pieces into a fine crumb.
Pulse in vegetable oil.
Pulse in water.
Pulse in powdered sugar and any spices that you'd like to add.
Optionally, add in additional powdered sugar if you want thicker cookie spread.
Cookie Spread Ideas
Remember that you can use any cookie that you like to make this recipe! Some of my favorite cookies that would work well include:
If you're feeling decadent, you can turn this recipe into cookie butter frosting.
You could also sandwich the spread between two cookies, like my delectable honey cookies, or replace the filling in homemade oreos with your favorite cookie-flavored spread.
Snickerdoodle Cookie Butter
Learn how to turn any cookie recipe into cookie butter! This recipe is for snickerdoodle cookie butter, but this technique works for any cookies.
Ingredients
4

ounces

snickerdoodle cookies

broken into small pieces

1/4

cup

vegetable oil

2

tablespoons

water

room temperature

1/4

cup

powdered sugar

1/2

teaspoon

ground cinnamon
Instructions
Place snickerdoodles into a food processor and process to a fine crumb.

Pulse in vegetable oil.

Pulse in water.

Pulse in powdered sugar and cinnamon.

Optionally, add more powdered sugar if you prefer a thicker consistency.

Store in a sealed container at room temperature and use within one week.
Notes
This recipe produces 3/4 cup of cookie butter.
To make this recipe using other cookies:
Replace the snickerdoodle cookies with your favorite cookies.
Leave off the ground cinnamon or replace it with spices of your choosing totaling 1/2 teaspoon.
Nutrition
Nutrition Facts
Snickerdoodle Cookie Butter
Amount Per Serving
Calories 145
Calories from Fat 90
% Daily Value*
Fat 10g15%
Cholesterol 3mg1%
Sodium 75mg3%
Potassium 14mg0%
Carbohydrates 13g4%
Protein 1g2%
Vitamin A 12IU0%
Calcium 5mg1%
Iron 1mg6%
* Percent Daily Values are based on a 2000 calorie diet.