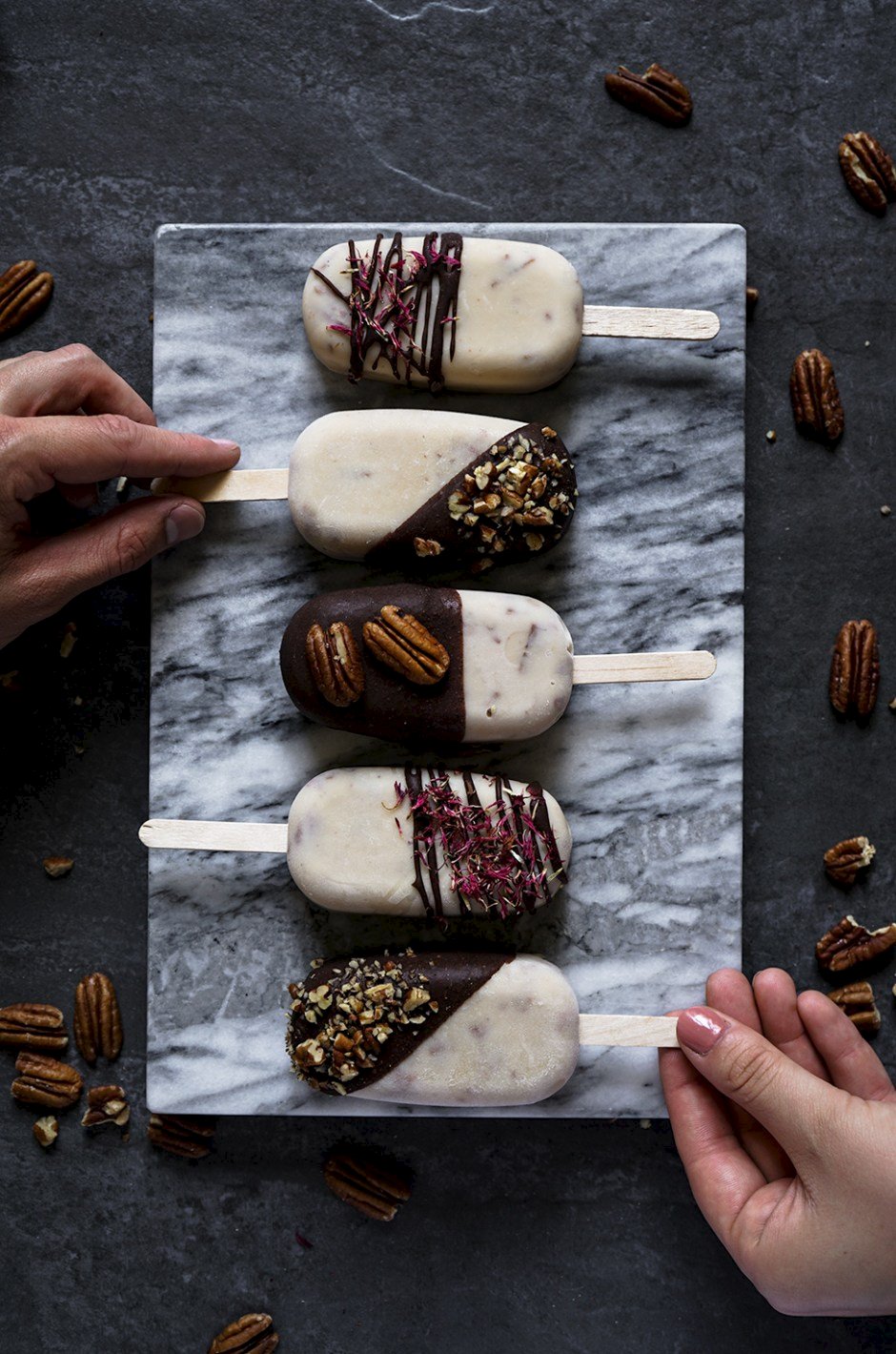 Fall foods are typically warm and cozy baked treats. But, the weather is not cooling down everywhere. Whether it's unseasonably warm where you are or you live somewhere that is hot year round, it's fun to be able to work classic fall flavors into icy treats.
Today I'm sharing some of my favorite fall popsicle recipes! Try not to lick the screen!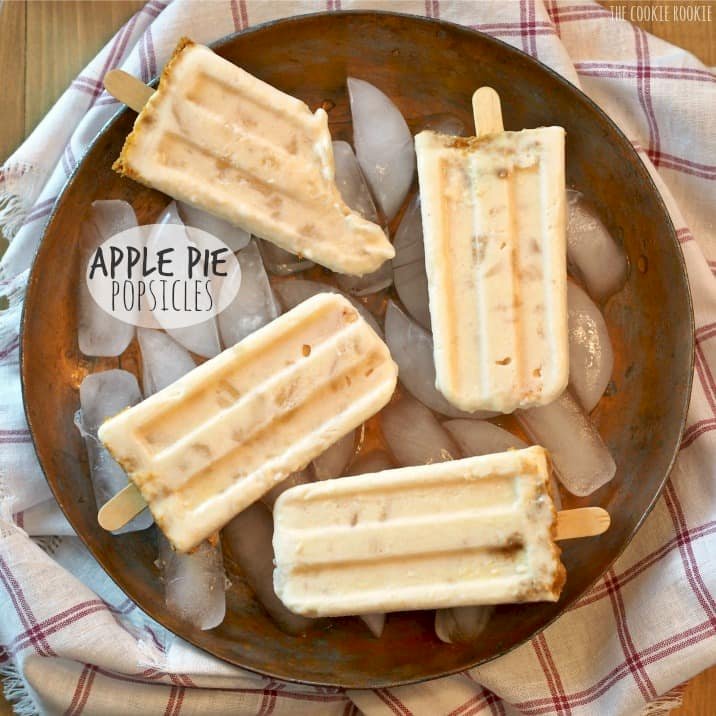 Cookie Rookie's apple pie popsicles are made with milk, apple pie filling, and apple cider! They would be so perfect for a backyard picnic!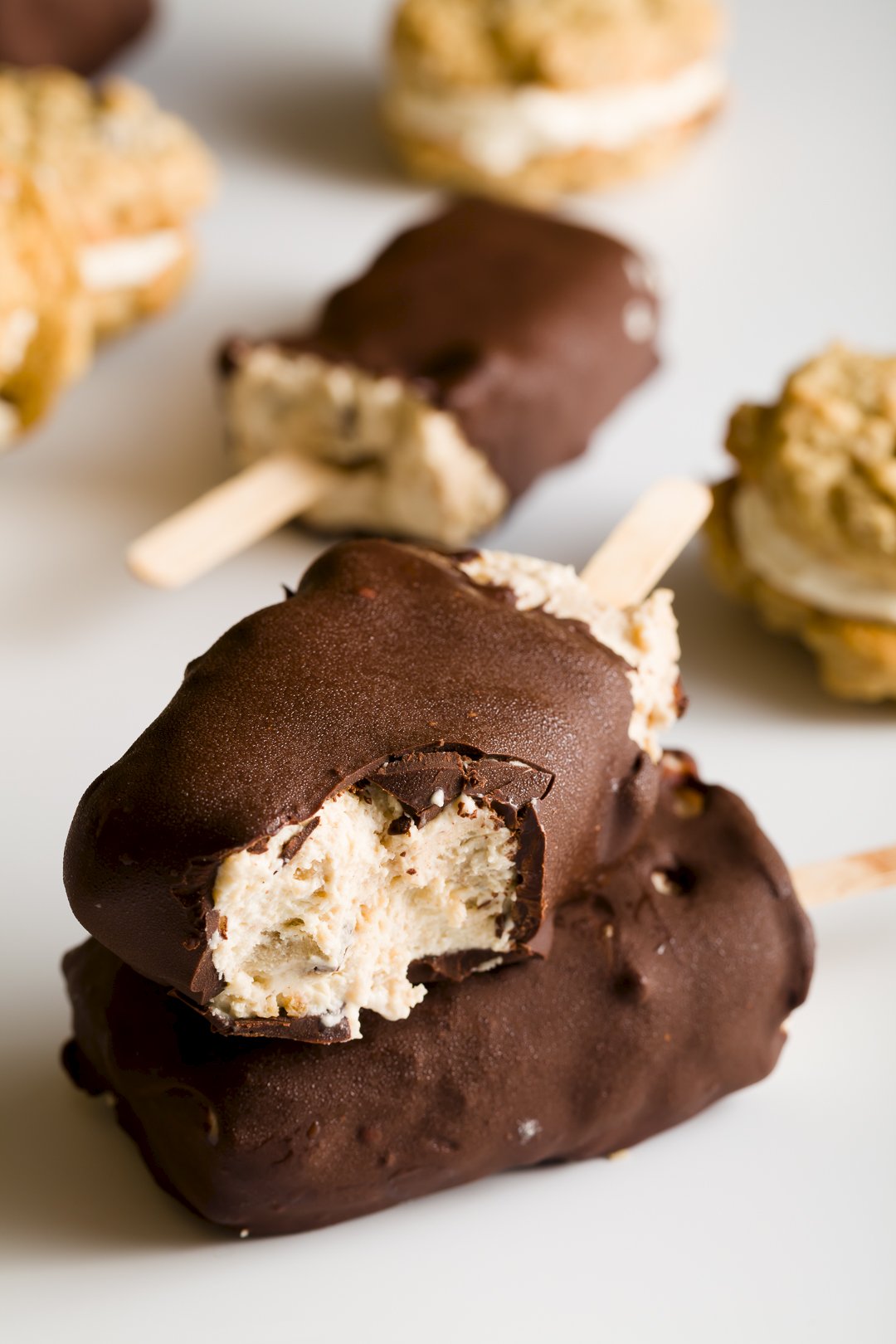 A bowl of oatmeal is totally comforting on a chilly fall day, but on a hot fall day, my oatmeal cream pie cheesecake popsicles from the wonderful book No Bake Treats might be just the thing you crave!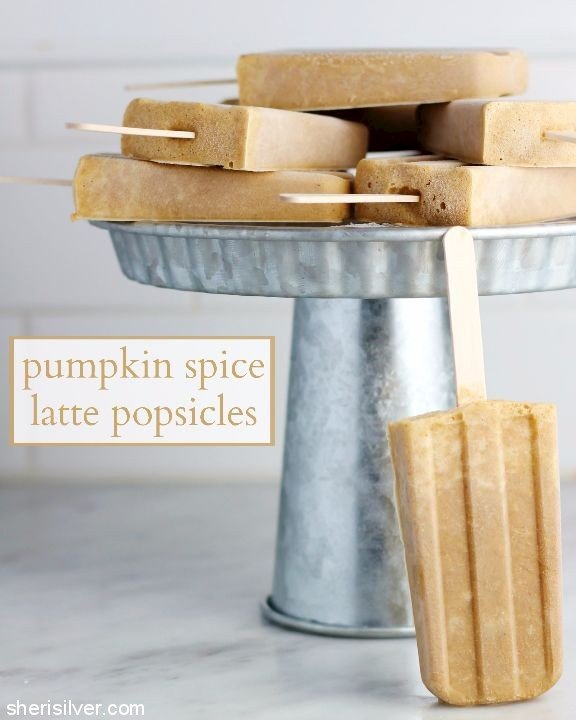 Fall is most definitely pumpkin spice latte season, and a round up of fall-flavored popsicles would be completely lacking if we left off these pumpkin spice latte popsicles from Donuts, Dresses and Dirt. I'll take two, please, and thank you!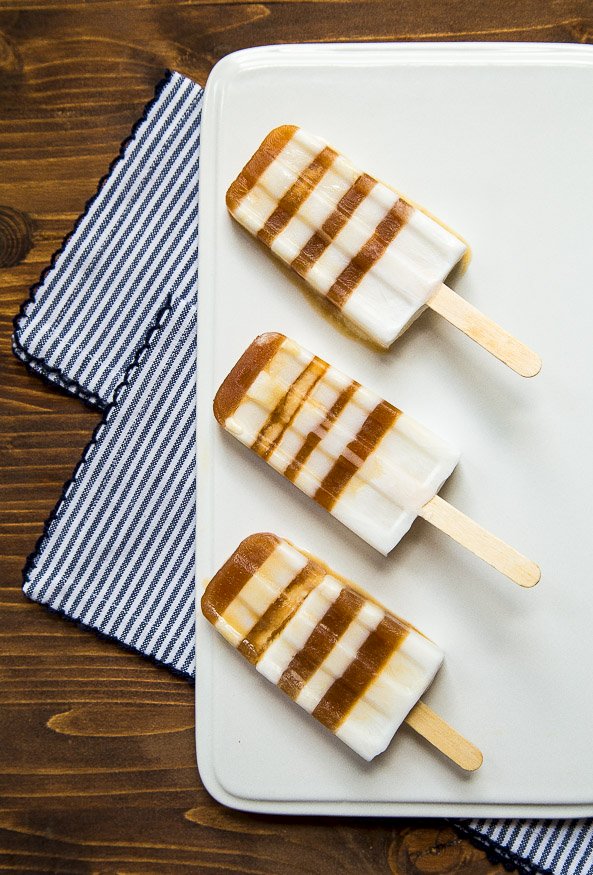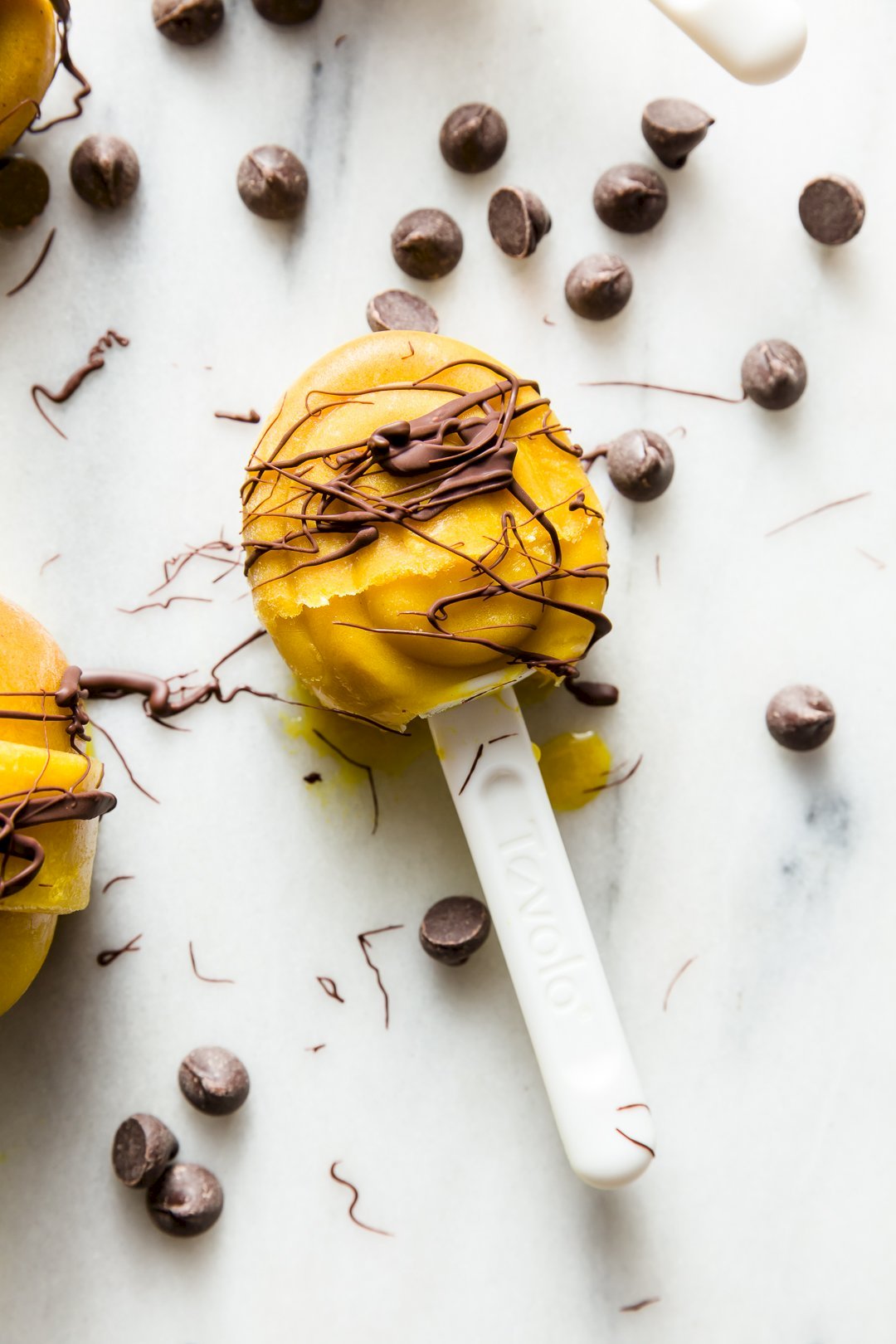 If tea is your thing rather than coffee, you'll love these Earl Grey popsicles from Dessert for Two or my Golden Latte popsicles!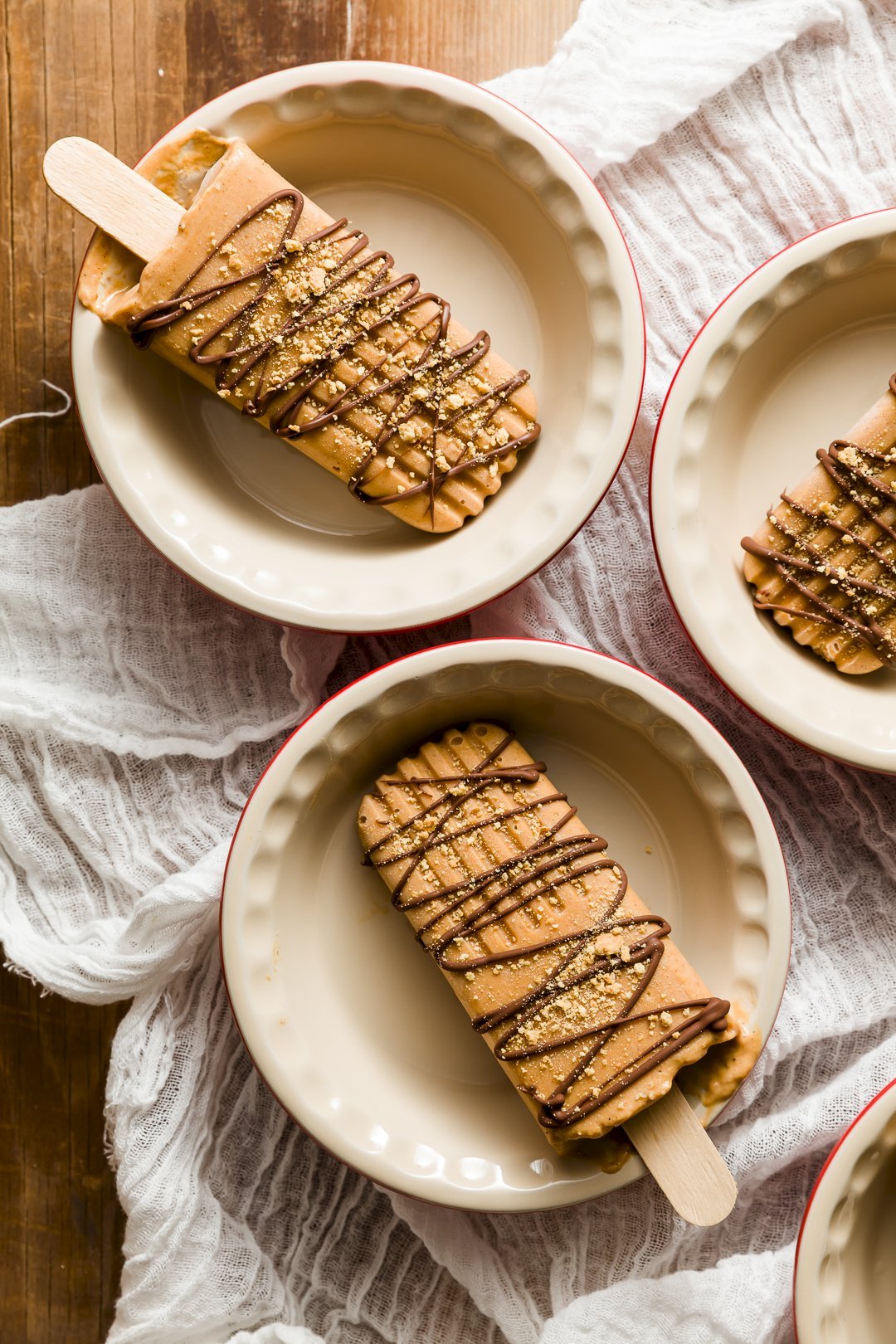 What's fall without pumpkin pie?! My pumpkin pie popsicles are made from actual frozen pumpkin pie!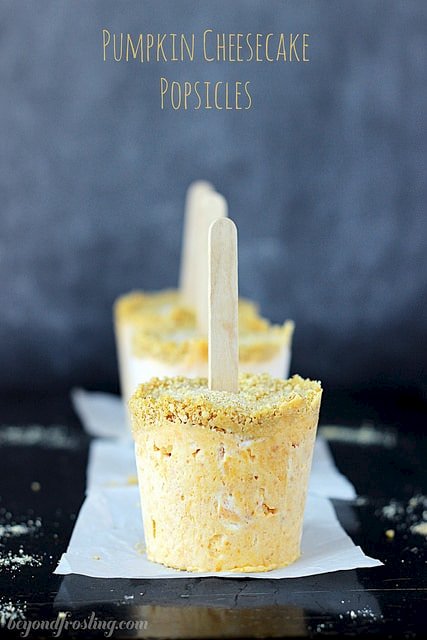 For yet another way to have pumpkin in a popsicle, try these pumpkin cheesecake popsicles from Beyond Frosting (author of the book No Bake Treats that I referenced above). Would Grandma approve if you served these at Thanksgiving instead of pumpkin pie?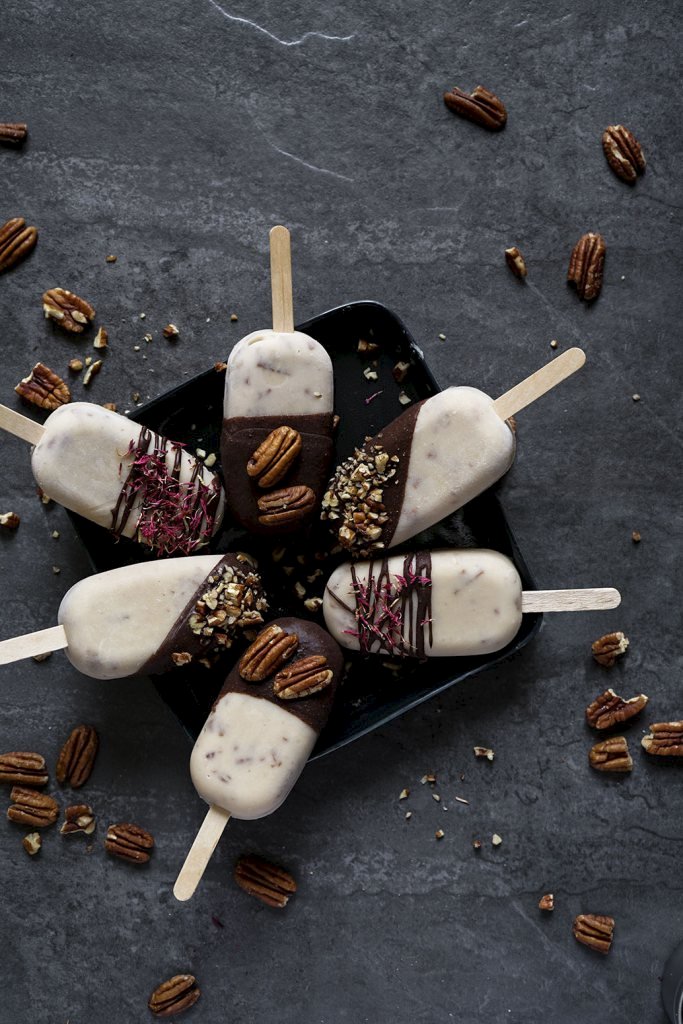 The pecan pie popsicles from About That Food shown here and at the top of this post are almost too pretty to eat. I'd take one any day with a slice of actual pecan pie on the side!
What other fall popsicle ideas do you have? I'd love to hear them!
P.S. If you are actually counting, you'll see that there are eight ideas here. I ending up throwing in a bonus one at the end. I couldn't help myself. I'll probably end up adding more over time and it will be ten or twelve ideas!