This is a sponsored post written by me on behalf of RumChata. All opinions are 100% mine.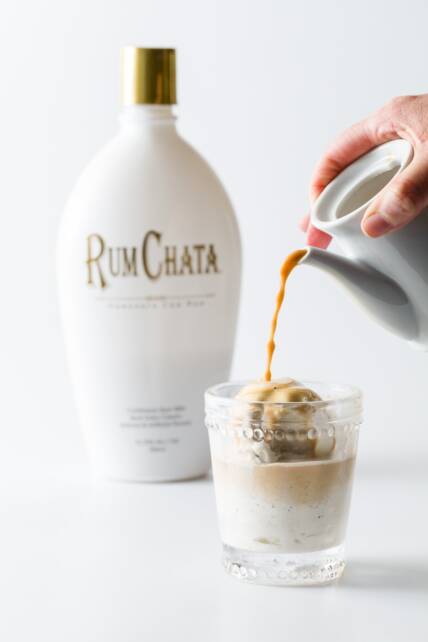 I was really craving a RumChata milkshake. I planned to make it with chocolate ice cream and chocolate chips and, of course, RumChata – the creamy cinnamon and vanilla rum drink that tastes like a cross between rum and horchata. Then, my friend informed me that she doesn't like milkshakes (blasphemy!!) but loves affogato. As soon as she said the word affogato, I was 100% on board with making RumChata affogato instead and slightly perturbed that I hadn't thought of the idea myself.
Affogato is one of my favorite summertime desserts. It is simply and wonderfully just espresso and ice cream. How can you go wrong with coffee and ice cream? Answer: By not adding RumChata to it! I never knew affogato was missing anything until I tried it with RumChata! This is going to be my go-to summer treat.
I actually just paused writing this post to tell my friend to be sure to make espresso for his party tomorrow night. I'm going to bring the ice cream and the RumChata!! I still seem to have friends that haven't tried RumChata and I'm on a mission to change that.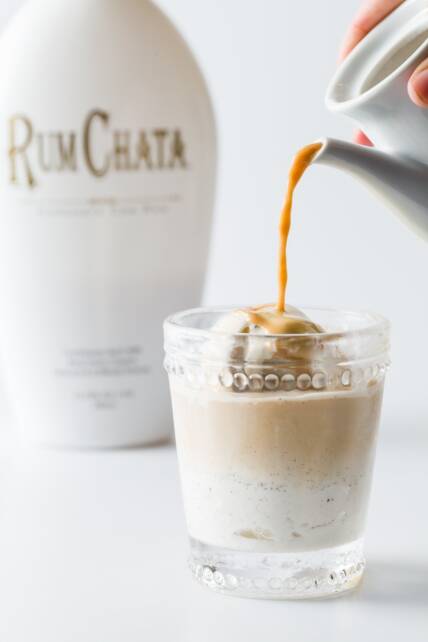 If you've tried this recipe, please RATE THE RECIPE and leave a comment below!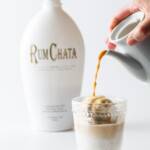 RumChata Affogato
Ingredients
glasses full of ice cream

we tried vanilla and cinnamon and I preferred the vanilla, but some of my friends liked the cinnamon better

3

parts

hot brewed espresso

1

part

RumChata
Instructions
Place glasses filled with scooped ice cream into the freezer for fifteen minutes. You want your scoops to be super cold so that they don't immediately melt when you pour the hot espresso over them.

Mix hot espresso with RumChata.

Pour over ice cream until the liquid almost covers the top scoop.

Eat immediately!
Recipe Notes
Use thick glassware as lighter glasses are more likely to break from the thermal shock of adding a hot beverage to the freezing cold glass.
When you make this, be sure to post a picture and tag me on Instagram (@cupcakeproject). I can't wait to hear if you love it as much as I do!
Lastly, be sure to check out RumChata's YouTube and RumChata's Facebook Page for more recipe ideas!