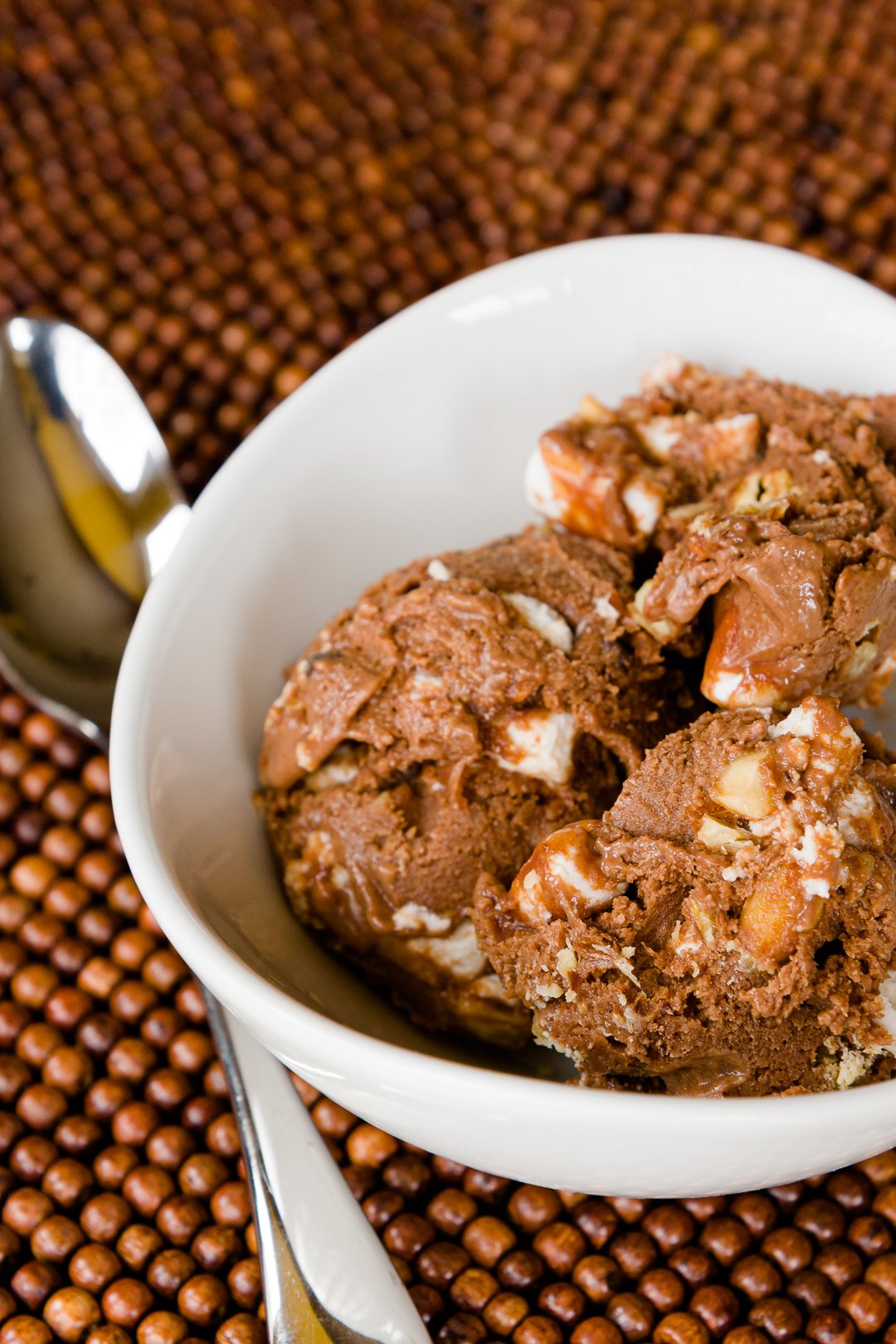 I lost the memory of rocky road ice cream somewhere. I rediscovered it in an old, yellowed notebook where my mom had written Stefani's favorite things at age 5: "Favorite ice cream flavor: rocky road ice cream."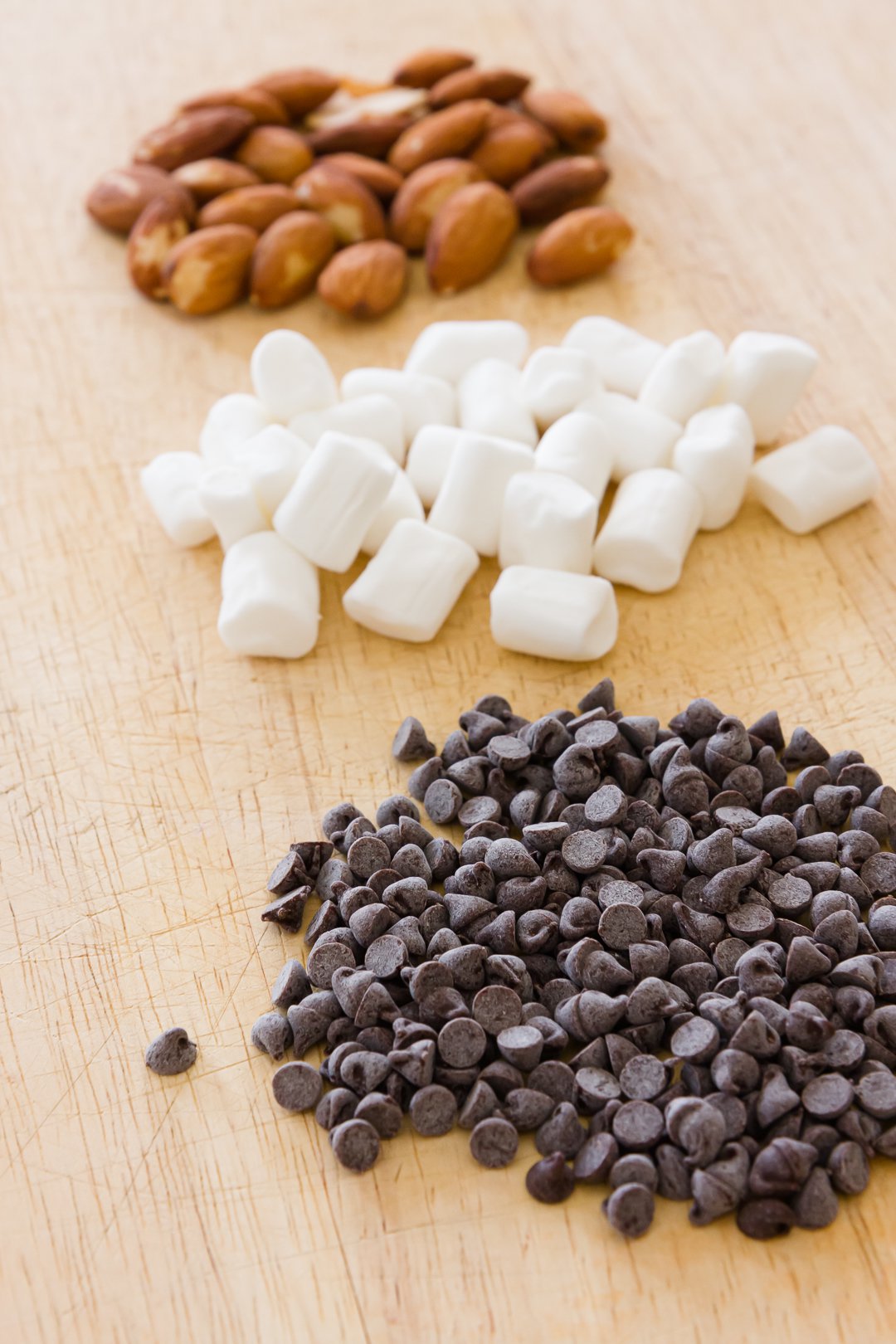 How could rocky road ice cream have been my favorite flavor when I don't like marshmallows – one of rocky road ice cream's three key mix-ins (along with almonds and chocolate chips)? When did I decide that I didn't like marshmallows, and why? Maybe I would still like them in rocky road ice cream.

I took my entire container of homemade chocolate buttermilk ice cream and converted it to rocky road ice cream. You can do this with your favorite chocolate ice cream by letting it melt slightly and mixing in chocolate chips, chopped almonds, and marshmallows and then re-freezing it (or you can add the mix-ins right in your ice cream maker if you are making the ice cream from scratch and your model allows it).
What did my bowl of rocky road ice cream look like when I was done eating it?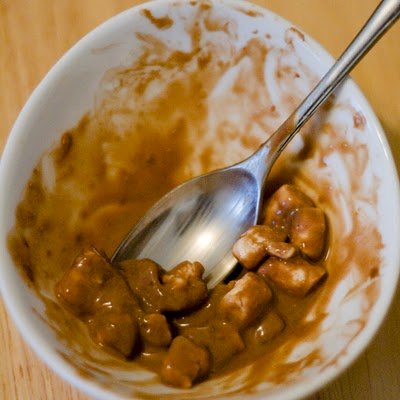 Speaking of Rocky Road
Go check out the rocky road cupcakes that I made for Paula Deen. They're chocolate cupcakes with chocolate chips, marshmallows, and almonds mixed in, topped with a toasted chocolate meringue frosting.