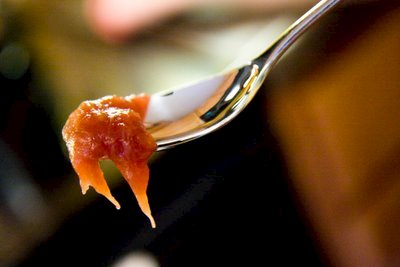 Rhubarb compote wins the prize! What prize? The prize for the fewest number of ingredients used in anything on this blog to date. The rhubarb compote has just two ingredients – rhubarb and sugar. It takes a while to make, but it's well worth the effort.
What Do You Do with Rhubarb Compote ?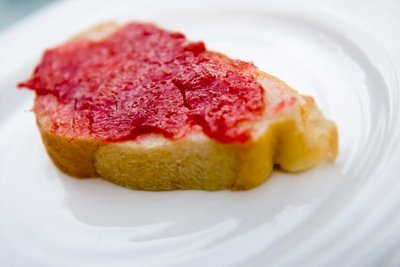 Of course, I used some rhubarb compote in a rhubarb cupcake. The rest, however, was spread on slices of bread like a jam or entered directly into my mouth with a spoon. You could use the rhubarb compote anywhere you might use applesauce or jam.
Rhubarb Compote Recipe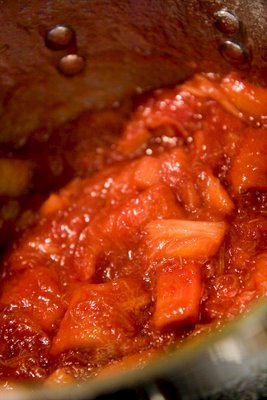 Full credit for this rhubarb compote recipe goes to Stephanie at
A Whisk and A Spoon
(spelling aside, there must be something about the name Stef and food blogging). Stephanie used her rhubarb compote to fill some amazing-sounding yogurt cupcakes. I used the rhubarb compote directly in the
rhubarb cupcake
batter. Here is her basic recipe rewritten with my notes:
If you've tried this recipe, please RATE THE RECIPE and leave a comment below!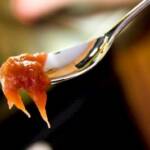 Rhubarb Compote: Just Two Ingredients
Ingredients
2

lb

2 oz rhubarb

1

C

sugar*
Instructions
Trim off the tops and bottoms of each stalk of rhubarb.

Use a paring knife to peel away any strings.

Cut into 1 inch pieces.

Put rhubarb pieces and sugar into a heavy-bottomed pot.

Add a small splash of water (just to keep the rhubarb from burning) and place over medium heat.

Stir frequently to keep from sticking to the bottom.

Keep checking it and stirring until all the rhubarb breaks down. Timing will vary based on how much rhubarb you use. It took about 45 minutes for the amount in this recipe.

When cool, transfer to a container and refrigerate. This will keep for a week or two.
Recipe Notes
* As a general rule, measure out sugar equal to 1/4 - 1/3 of the weight of the rhubarb.