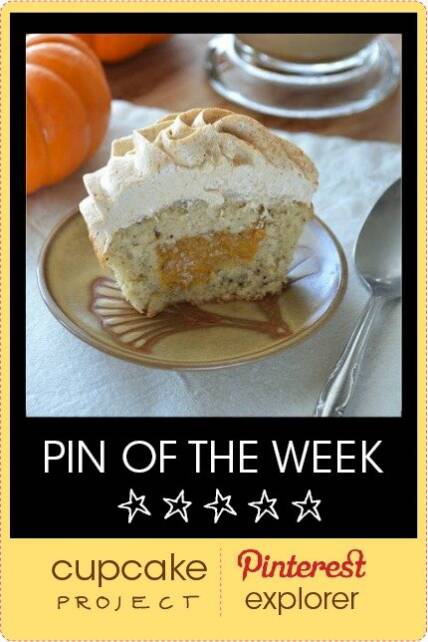 This week's Pin of the Week chosen by Pinterest Explorer Yazmin Santa Ana is pumpkin spice latte cupcakes from Laura's blog,  Building Buttercream.  See the orange center of the cupcake shown above?  That's homemade pumpkin spice filling!  The pumpkin spice filling is also mixed into the brown sugar meringue buttercream frosting.  Love it!
I'm so glad that Yazmin chose this cupcake because I'm now adding Building Buttercream to my must-read blog list. I heart her Earl grey and vanilla bean cake and her champagne and strawberries ombre cake, but my favorite post of hers is about using different sweeteners in cupcakes – the post is so full of  great information!
The Pin of the Week is on our Pumpkin Cupcakes board.  Check it out and repin it!
This Week's Outstanding Explorer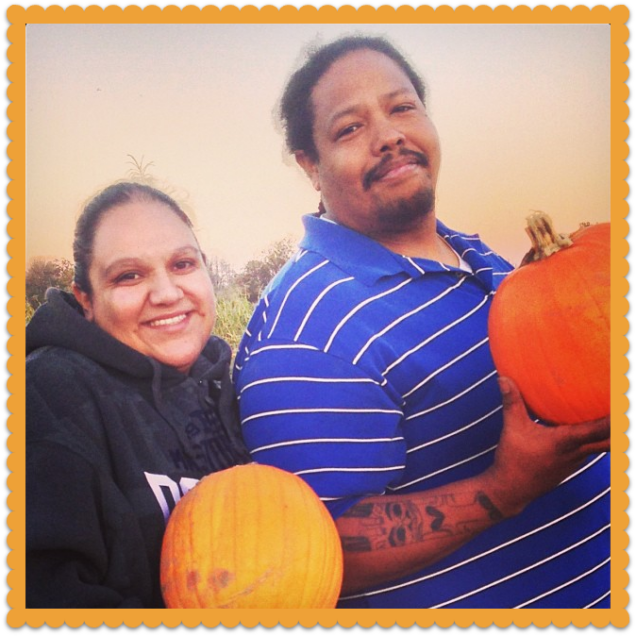 This week's Outstanding Explorer is Yazmin Santa Ana (a.k.a. Pookie).  She's originally from Texas, but moved to Oregon in 2000 and has called it home ever since.  She has two beautiful daughters and a loving fiancé: "They are my world and my motivation to succeed and they keep me going every day."  Yazmin has been an avid baker since age 13 and graduated from the Oregon Culinary Institute baking and pastry program with high honors.
It's important to Yazmin to take the time to make sure all of her pins are from legitimate websites.  She says that if you find a pin of hers that isn't, she was probably just overtired.  Yazmin's favorite cupcake flavor is champagne, but right now she is all about pumpkin!  The pumpkin cupcake Pinterest board is definitely her favorite board.
Congrats, Yazmin, and happy pinning!